I grew up in Tampa, and I remember as a kid always getting really excited when I saw the British Airways 777 that flew to London Gatwick at the airport. It was Tampa's only transatlantic flight at the time, and there was just something so exciting about thinking I could actually fly nonstop across the ocean from my home airport.
Tampa has one of the best, easiest to use airports in the country, though obviously it's not quite as big as JFK, LAX, SFO, etc. Nonetheless the airport has been experiencing very positive growth.
As of now the airport has four transatlantic flights:
The airport has been trying to attract new international service, and their top six route priorities were Amsterdam, Bogota, Dublin, Lima, Manchester, and Mexico City. One of those destinations is finally getting a link to Tampa, and it will mark the airport's fifth transatlantic flight.
Delta will operate daily nonstop flights between Tampa and Amsterdam as of May 23, 2019. I'm especially impressed that this route will be year-round and daily, given that it seems like seasonal flights are all the rage lately.
The new flight will be operated with the following schedule:
DL76 Tampa to Amsterdam departing 9:25PM arriving 12:45PM (+1 day)
DL77 Amsterdam to Tampa departing 2:47PM arriving 7:13PM
The flight will cover a distance of ~4,600 miles and is blocked at 9hr20min eastbound and 10hr26min westbound.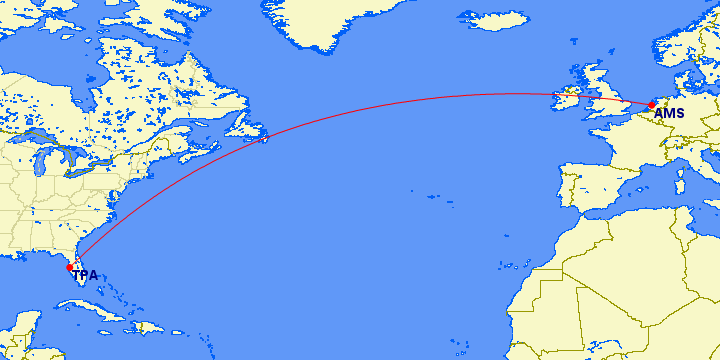 Delta intends to use a Boeing 767-300 for the route, featuring 26 business class seats and 200 economy seats.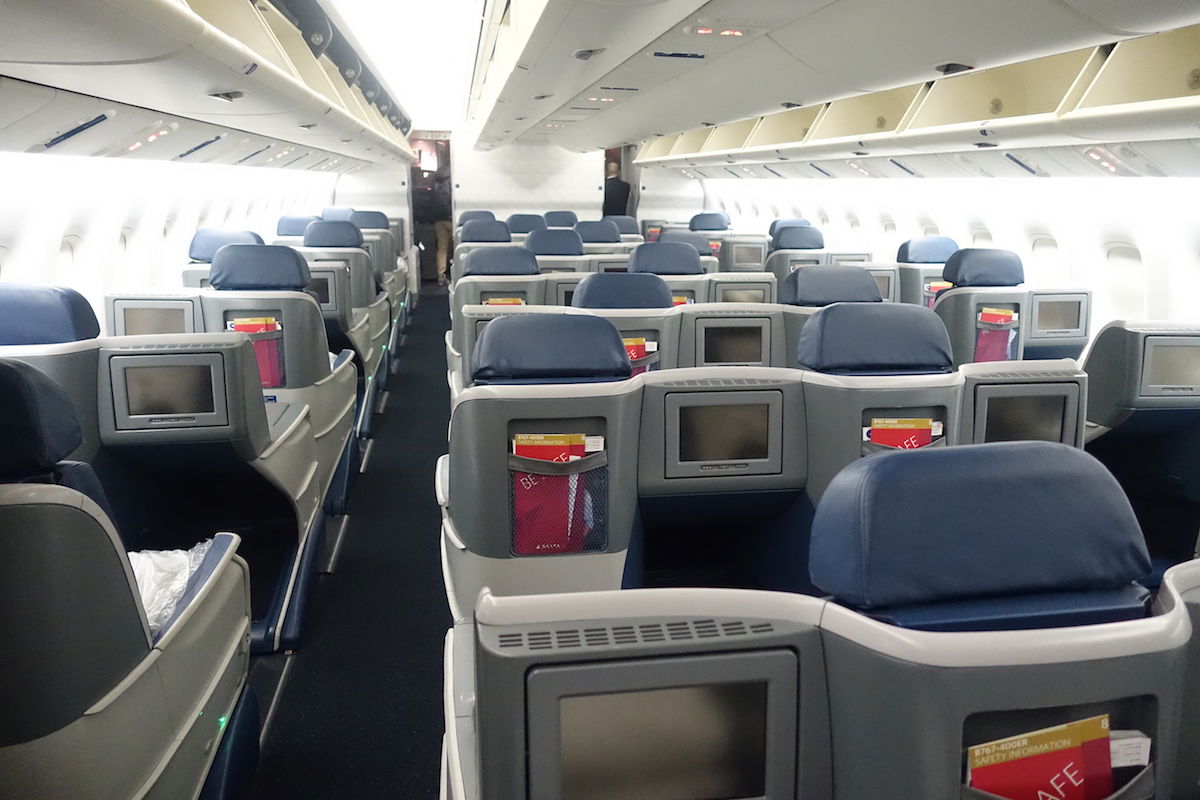 Delta business class on the 767-300
Delta is one of the biggest airlines at Tampa Airport, and they even have a flight attendant base and SkyClub there, so if there's any of the "big three" US airlines that would launch flights from there, it would be Delta.
Delta also generally seems to be the most receptive airline to launching transatlantic flights out of non-hubs. For example, this summer they launched flights between Indianapolis and Paris.
Delta has a transatlantic joint venture with Air France and KLM, so the logic is that they can connect passengers to those mega-hubs, allowing people in some secondary US cities to easily travel in one stop to just about anywhere.
As you might expect, Delta is getting significant subsidies for this new route, including waived airport fees for two years, as well as hundreds of thousands of dollars in marketing funds to help promote the flight. The tourism board is also participating in the incentives package.
What do you make of Delta's new flight between Tampa and Amsterdam?
(Tip of the hat to @freetravelguys)