There's no doubt airlines are in a race to the bottom when it comes to "unbundling" their fares. Airlines think they're being smart with the way they market unbundling — "pay only for the services you use." The problem is that in most cases they continue to charge the same for the "unbundled" fare, and then add fees on top of that for services that used to be free.
As far as legacy US airlines go, Delta took unbundling to a new level in 2012 when they introduced Basic Economy fares. These fares are even more restrictive than normal non-refundable economy fares in the sense that they don't allow advance seat assignments or changes. However, at the time they were still eligible for upgrades and mileage accrual.
It looks like Delta will be decreasing the benefits on Basic Economy fares in 2015. As of February 1, 2015, Delta Basic Economy fares (booked in the "E" fare class) will no longer be eligible for paid or complimentary upgrades, same-day travel changes, or priority boarding for purchase: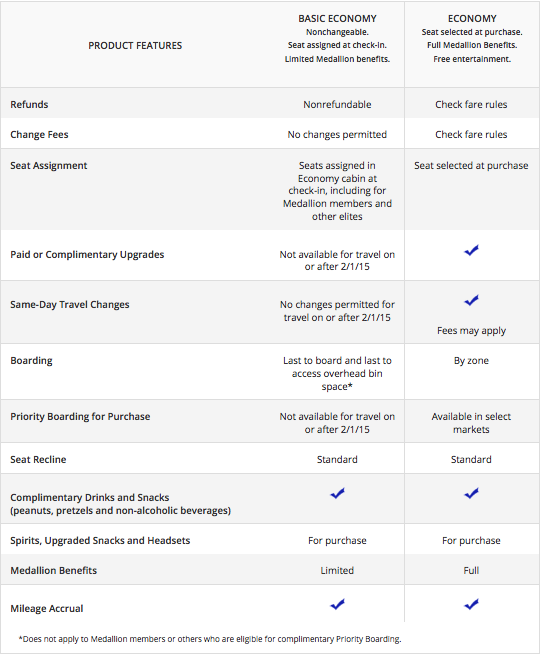 Why Delta's change doesn't matter much in practice
It kind of surprises me, but these fares haven't really spread much at Delta since they were introduced in 2012. They're still limited to only a few markets, so chances are most of us have never booked (or even been offered) a Basic Economy fare.
Yes, certainly some people have so it impacts them, but for the most part I don't think the practical implications are huge… yet.
Why we should worry about Delta's changes
The big issue here is the precedent this sets, and what I think Delta is trying to accomplish with these changes.
Delta is a big airline with big ideas. As I always say, I respect them a ton as an airline. The reason they're so often able to tell their customers to go pound sand is because of what a solid airline they run operationally — they don't need to incentivize people to get on their planes. They've lead just about all the negative innovation we've seen with US frequent flyer programs over the years, from revenue requirements to awarding redeemable miles based on spend.
And they've done it simply because they can.
Delta is generally a "big picture" airline, so I think this is part of their grander plan. I have to imagine so far they've just been playing with Basic Economy fares to see how consumers react, but I think the fact that they're removing benefits from these fares suggests they're ready to expand them, and perhaps long term make them the new "standard" discounted economy fare.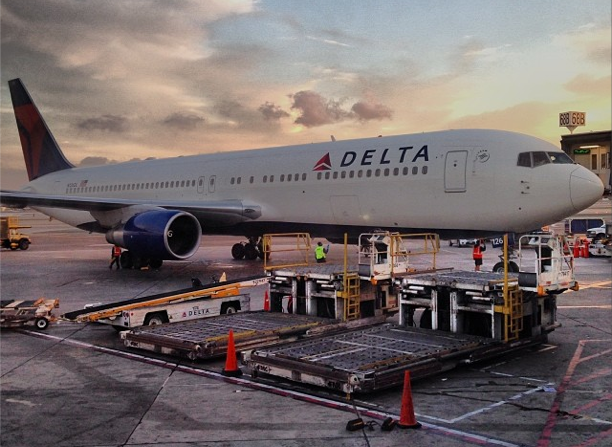 Bottom line
In practice I doubt these changes impact many, given how limited these types of fares are. However, if my read on Delta is correct, this has the potential to have long lasting effects, both for Delta flyers and passengers of other carriers (after they match the changes).
How do you view these changes? Should we take them at face value and assume Delta will continue to only offer Basic Economy fares in a select number of markets, or do you think they have bigger plans?