I officially hate Fridays.
Last Friday we received word that United was devaluing their award chart as of February 1st. Apparently the folks at Delta realized they'd missed an opportunity by devaluing their award chart as of June, so they've now published an interim award chart for travel using Delta SkyMiles between February 1 and May 31.
As an example, here is the chart for SkyMiles award travel from the US as of yesterday: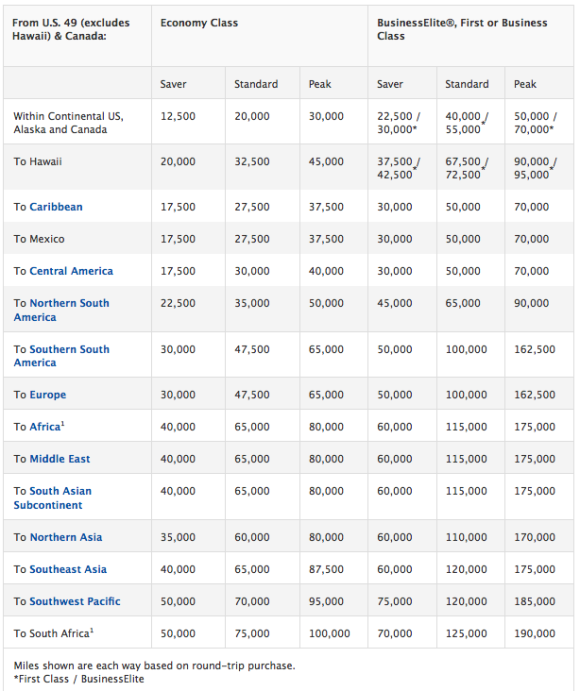 And here is the chart Delta published as of today for travel after February 1st: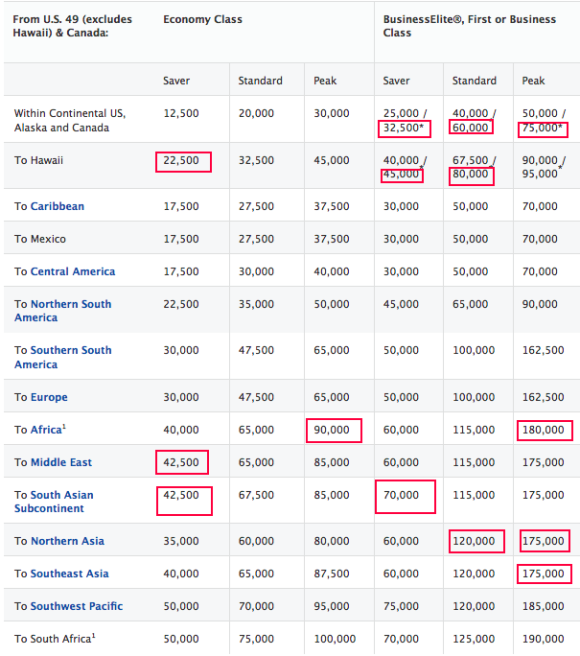 Delta justifies the changes as follows:
This afternoon, you'll be able to see some updates to our Award Ticket charts on delta.com. To balance continued investments in products and services, we regularly evaluate Award pricing and adjust it periodically. Select redemption levels are changing for Award Tickets booked on or after November 8, 2013, for travel on or after February 1, 2014. You can continue to book Award Tickets for travel before February 1, 2014, at the current Award redemption levels.

Please review delta.com/charts for existing and updated mileage redemption charts by region and additional information.
Once again, this is very poor form by Delta. While the changes themselves aren't outrageous given what we know is coming in June, the practice of once again making adjustments to the Delta SkyMiles award chart without any advance notice is ridiculous, in my opinion.
For the most part, I think that anyone that cared about the value of their miles likely left Delta a long time ago, though I do know many people who were actively trying to burn their SkyPesos SkyMiles this winter. Changing the prices on award tickets from one day to the next is disingenuous, though sadly we've come to expect this behavior from Delta SkyMiles.
Another great reminder to always diversify your points, and to put as much effort into burning your miles as you do to earning them.
So, for anyone who still has SkyMiles – what do you think of this change?
(Tip of the hat to Jordan)