Wyndham Rewards has brought back a very generous status match challenge promotion, as flagged by Frequent Miler.
Wyndham Rewards' 90-day status match challenge
Wyndham Rewards is offering a status match challenge, whereby you can be matched to an elite tier for 90 days, and then you can maintain your status by staying a certain number of nights over that period. Here are some of the basic details:
Wyndham Rewards is matching to all elite tiers, including Gold, Platinum, and Diamond, and the way status maps over is pretty generous as well; for example, Marriott Bonvoy Gold and above all matches to Diamond (see the promo page for a full chart of how status maps over)
Once you start your challenge, you'll get to keep your elite status for 90 days; this is based on the day where you receive the status verification email, which should be five to seven days after the request is made
You can then extend your status by staying a certain number of nights within 90 days; you need to stay one night for Gold, four nights for Platinum, or 10 nights for Diamond
If you successfully stay those nights, status will be valid through December 31 of the following calendar year (in this case December 31, 2024)

This is a pretty generous status match challenge offer, given that you can easily be matched all the way to Wyndham's top-tier Diamond status. The stay requirements over the course of 90 days are roughly one-quarter of the normal annual elite requirements.
Is Wyndham Rewards elite status worth it?
Wyndham is the largest hotel franchising company in the world in terms of number of properties, as the company has 9,300 hotels in 90 countries. The loyalty program is also surprisingly robust, though admittedly Wyndham Rewards has a limited number of aspirational properties.
What are Wyndham Rewards elite perks like?
Gold members receive preferred room choices, late check-out, and a 10% points bonus
Platinum members incrementally receive early check-in, Avis and Budget rental car upgrades, Caesars elite status, and a 15% points bonus
Diamond members incrementally receive suite upgrades, a welcome amenity, and a 20% points bonus
Wyndham Rewards Diamond is pretty lucrative, at least on paper, and this promotion makes it really easy to earn that status.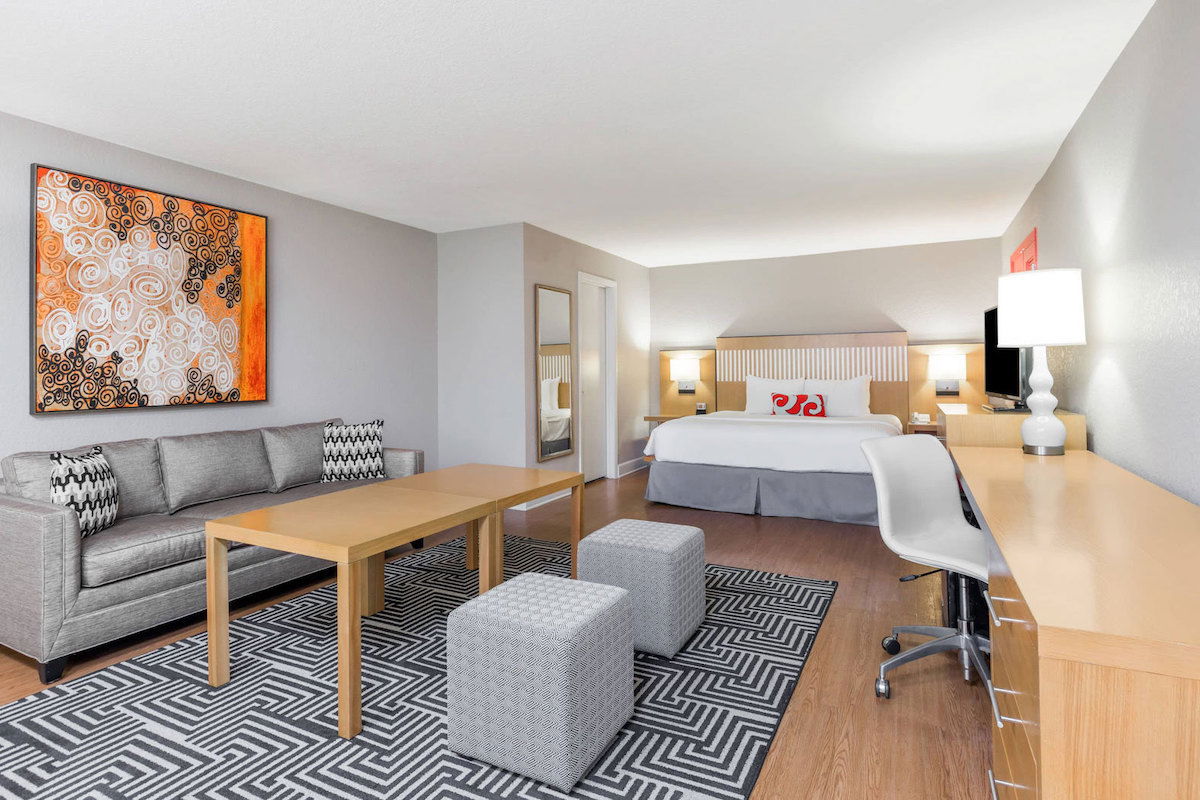 Bottom line
Wyndham Rewards has brought back a status match challenge promotion. You can easily match status from a competitor, all the way up to Diamond status. You'll then receive the status for 90 days, and can extend that status through the end of 2024 by staying a certain number of nights within that timeframe.
If you stay at Wyndham properties with any frequency, this offer could be worthwhile.
Do you plan on taking advantage of this Wyndham Rewards status match challenge?