Alaska Mileage Plan is one of my all around favorite frequent flyer programs. It's fairly rare to see a program offer a lucrative promotion for people to join, but that's exactly what Mileage Plan is offering right now.
Save $25-50 on an Alaska Airlines flight
Through December 31, 2022, new Alaska Mileage Plan members can save money on a flight when they join the program:
Regardless of which offer you take advantage of, there are some terms to be aware of:
A discount code will be emailed to new Mileage Plan members within 72 hours of enrollment
The discount code is valid for a new ticket purchase on Alaska Airlines and Horizon Air, and it's not valid for travel on partner airlines, or for travel to or from Prudhoe Bay (SCC)
Tickets must be purchased on alaskaair.com within 28 days of enrollment in Mileage Plan
The discount code is valid for travel within 90 days of the date of Mileage Plan enrollment
This offer can't be combined with any other discount codes
Just to be clear, unfortunately there's no offer for residents of the state of Alaska here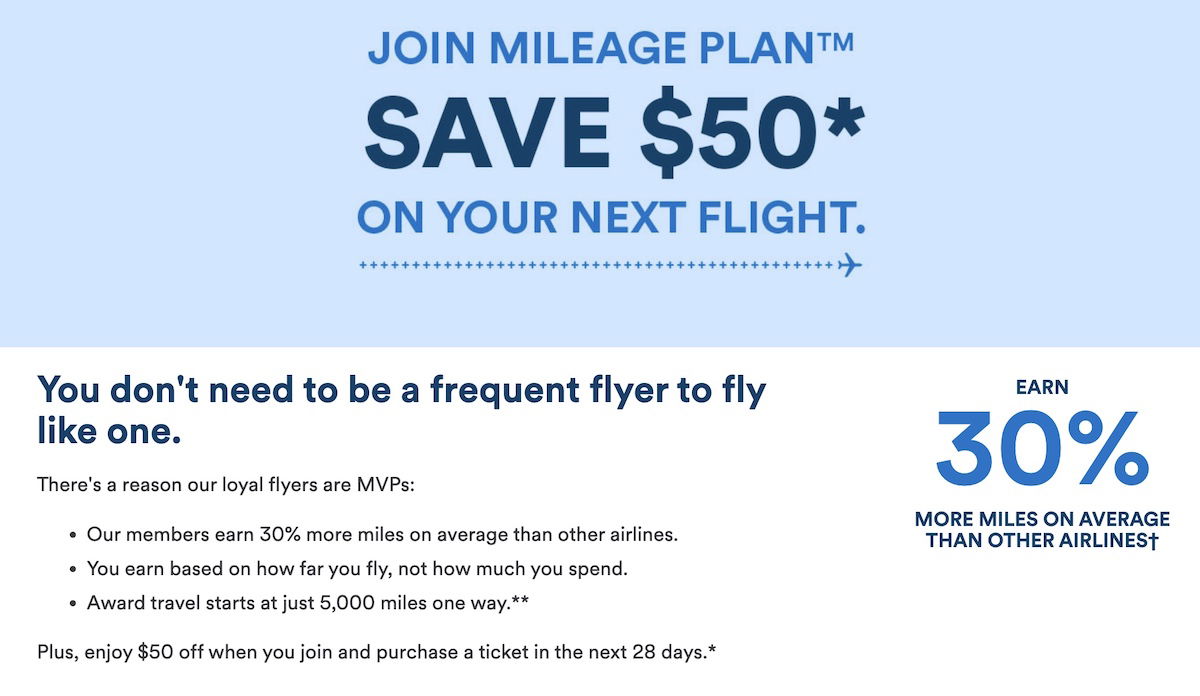 Is this new member bonus worth it?
Being able to save $25-50 on an Alaska Airlines flight just for joining Mileage Plan is a pretty awesome promotion. Just make sure you time this right, especially since the offer is expected to be valid through the end of the year.
Ideally you'll want to join Mileage Plan within a few days of when you plan on booking your flight, and then make sure you're traveling within 90 days.
Mileage Plan in general is a valuable program. Alaska Airlines continues to award miles based on distance flown rather than dollars spent, unlike competitors. Furthermore, not only is Alaska Airlines part of oneworld, but Alaska also has all kinds of other unique airline partners. Then when it comes time to redeem Mileage Plan miles, there are lots of great uses.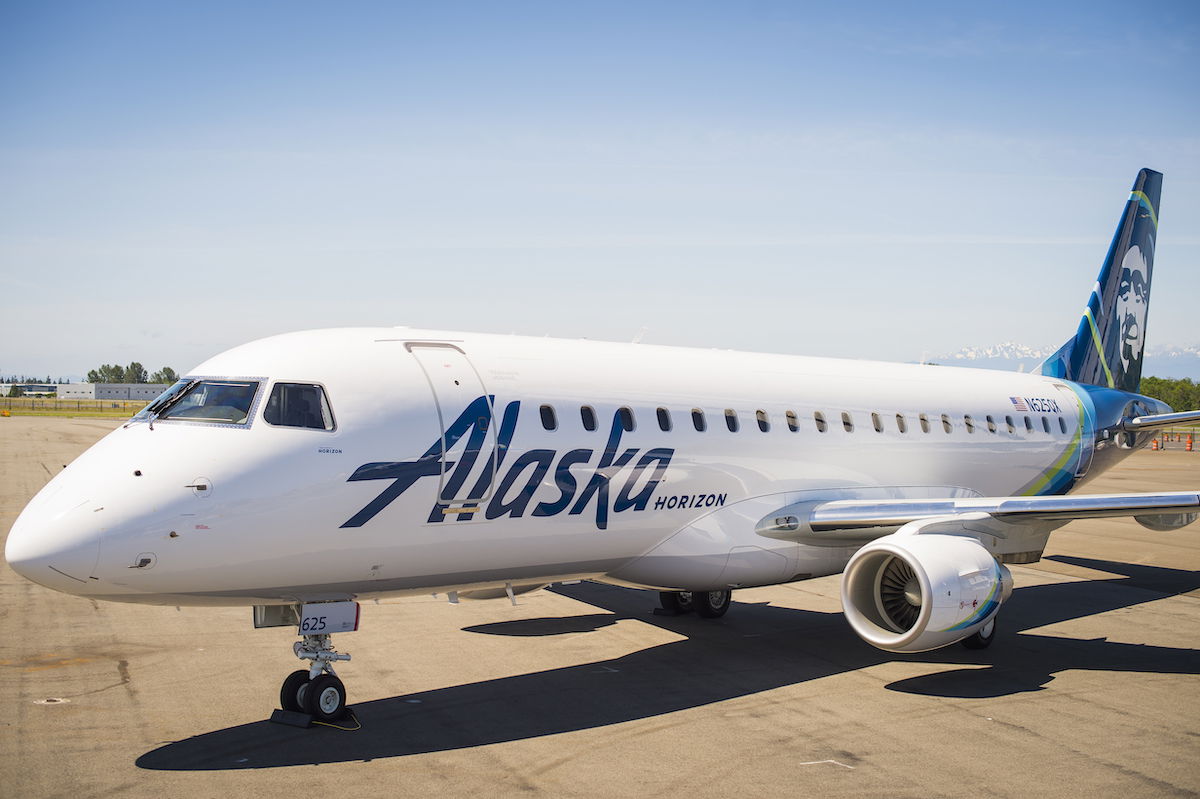 Bottom line
Alaska Mileage Plan is offering new members $25-50 savings on a flight purchase when they register through an eligible link. While this won't be useful to everyone, this is at least worth being aware of if you aren't yet a program member and have any upcoming travel.
Are there any non-Mileage Plan members who will be able to take advantage of this?
(Tip of the hat to Frequent Flyer Bonuses)