In the interest of full disclosure, OMAAT earns a referral bonus for anyone that's approved through some of the below links. These are the best publicly available offers that we have found for each card. Opinions expressed here are the author's alone, not those of the bank, credit card issuer, airlines or hotel chain, and have not been reviewed, approved or otherwise endorsed by any of these entities. Please check out my advertiser policy for further details about our partners, and thanks for your support!
Many of us go to great lengths to maximize our credit card strategy. For example, I have over two dozen credit cards — I have some cards for the perks, while I have other cards for the bonuses they offer when I spend money on them.
While I know many of you enjoy the art of maximizing rewards through credit card spending, the reality is also that there's something to be said for having a really straightforward credit card strategy, and that's what a vast majority of people are looking for.
Citi Double Cash Card Basics
In this post, I wanted to talk about the Citi® Double Cash Card. There's not all that much to say about this card, because it's actually really straightforward. The card has no annual fee, and offers an excellent return on spending.
Should this be your go-to card if you want to go great lengths to maximize your rewards? No, probably not.
However, I'd say that the vast majority of people in the US would be achieving a significantly better return on their spending by getting this card. The card offers cash back rewards, so you don't have to deal with airline miles or travel redemptions that have limitations. You're just earning cold hard cash, and who doesn't like that?
So here's what you need to know about this card:
No Annual Fee
The Citi Double Cash has no annual fee, which you can't beat. A lot of people sacrifice credit card rewards because they don't want a card with an annual fee, so here you're getting a valuable card that won't cost you anything.
Valuable Cash Back
The Citi Double Cash offers 1% cash back when you make a purchase, and 1% cash back when you pay for that purchase.
So after paying for your purchase, you'll earn rewards worth two cents back on every dollar spent, which is great. A lot of people earn 1-1.5% cash back on their credit cards, so this is much better.
As far as I'm concerned, earning at least two cents back on every dollar is the golden standard for credit card rewards.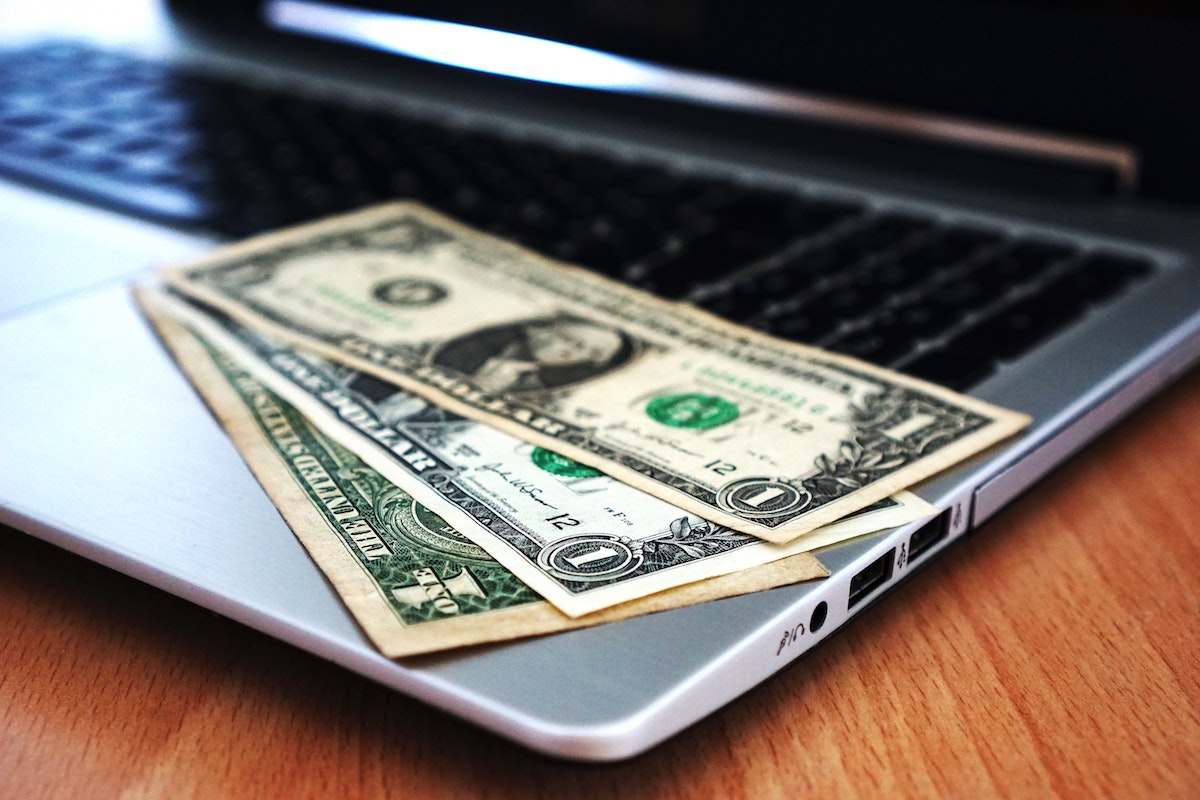 Earn valuable cash back with the Citi Double Cash
How To Redeem Citi Double Cash Rewards
As explained above, the Citi Double Cash offers a return of two cents on the dollar for your spending (after paying your bill), but how does the actual process of earning cash back work?
The cash back will show in your Citi account after logging in, and will appear in two columns — the 1% cash back you earn from spending, and then the 1% cash back you earn from paying for your purchase.
You'll need a minimum of a $25 cash back balance to redeem your Citi Double Cash rewards, which is earned after $1,250 of spending. You have four redemption options for Citi Double Cash rewards:
You can redeem for a gift card from a variety of retailers
You can redeem for a statement credit, which will post to your account within 2-3 days
You can redeem for a direct deposit, which can be to a Citi account, or an account with another bank
You can redeem for a check, which will be mailed to you within 7-10 days
Personally, I wouldn't redeem for a gift card (why limit yourself?), but either a direct deposit or check seems like the ideal way to redeem Citi Double Cash rewards.
0% Intro APR
The Citi Double Cash has an offer for 0% intro APR for 18 months on balance transfers. After that, the variable APR will be 15.99% – 25.99%, based on your creditworthiness.
This won't be for everyone, but I know that this is something that some people take advantage of. While some cards offer 12 months 0% APR, 18 months is quite a long time.
As always, in general, I only recommend getting a credit card if you'll be able to pay off your balance in full every month and use it responsibly, or else the rewards won't outweigh the cost.
Mastercard Benefits
The Citi Double Cash is a Mastercard, which is worth mentioning because Mastercard has excellent acceptance with merchants.
The same is true of Visa, though this is an area where American Express is still improving. So there is something to be said for getting a Mastercard that will be accepted virtually everywhere.
Foreign Transaction Fees
If you travel internationally a lot then this card isn't for you. The card has 3% foreign transaction fees, so the rewards you earn wouldn't compensate for the fees you're paying.
Citi Application Restrictions
Every credit card issuer has different policies for approving new cardmembers. With Citi, the main restriction to be aware of is that you'll be approved for at most one card every eight days, and at most two cards every 65 days.
Is The Citi Double Cash Right For You?
It's hard to go wrong with the Citi Double Cash Card, given that it has no annual fee and offers an excellent rate of cash back. So while I'd argue that literally no one will go wrong getting the Citi Double Cash, some people may be better served by other cards.
Let's look at who shouldn't be considering this card, and which cards are worth considering in place of it.
Who Shouldn't Get The Citi Double Cash
I want to make sure I'm being clear here about who I think the Citi Double Cash is right for. I think for a vast majority of consumers who either aren't earning credit card rewards, or who are earning rewards that are worth less than 2%, this is an excellent option.
However, this card isn't for everyone, including:
Those looking for a big credit card welcome bonus, since this card doesn't have one (then again, it's a rewarding no annual fee card, so doesn't need one)
Those who travel a lot internationally, since the Citi Double Cash has 3% foreign transaction fees
Those who spend a lot in categories that would be eligible for bonuses on other cards (like dining, travel, grocery stores, gas stations, etc.)
Those who want to earn travel rewards, and are willing to put in the time to learn how to efficiently redeem miles
Citi Double Cash Card Alternatives
If you're looking for another card (or combination of cards) that can potentially earn you a better return, here are a few options to consider, just to give an example of the variety of options that exist:
Those are just a few options, but I wanted to provide a good selection of options.
Citi Double Cash Card Summary
The Citi Double Cash is a great no annual fee option for someone looking to earn cash back rewards. Earning up to two cents back per dollar is worthy of consideration, and much better than the return on credit card spending that most people are getting.
If you're big into maximizing points then this card isn't for you, but if you're someone who is just a casual credit card user, or if you're looking for a card to recommend to a family member or friend who wants a simple strategy, this is an excellent option.
If you want to learn more about the Citi Double Cash Card or apply, follow this link.