In the US we've seen the trend of "basic economy" spread significantly. Delta was the first airline to introduce it several years back, though in the past couple of years American and United have followed Delta's lead (as they do on many things).
We've seen the number of flights on which basic economy is available spread as well. Initially it was just on flights within the US, then we saw it spread to Mexico and Canada, and then eventually it was introduced on transatlantic flights as well.
Well, it looks like basic economy is now spreading to airlines in other regions.
I don't know exactly when this started, but China Eastern has introduced basic economy fares as well. As of now they're selling these on international flights within Asia — domestic flights within China, transpacific flights, and other long haul flights, don't yet have these fares.
While there are plenty of ultra low cost carriers within Asia that don't include many amenities with fares, you'll notice that the structure of China Eastern's basic economy fares looks very familiar.
For example, take a look at the below flight from Shanghai to Singapore: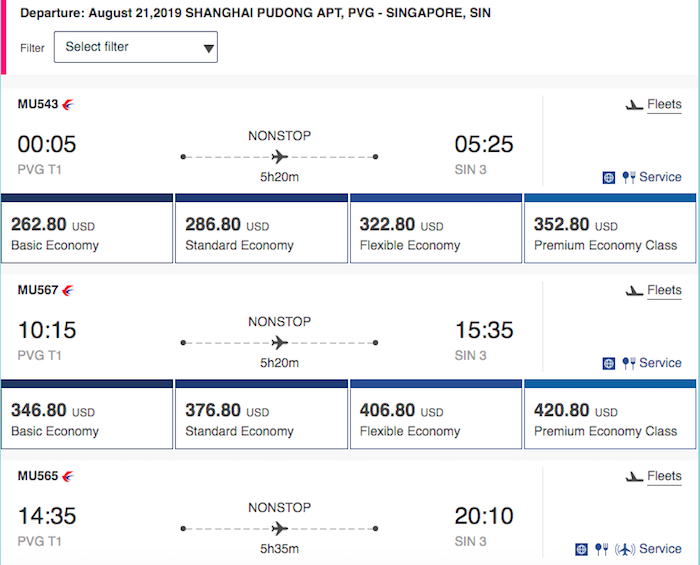 As you can see, basic economy fares are non-refundable and non-changeable, don't allow upgrades, don't come with advance seat assignments, don't allow online check-in, don't include free checked bags, and only allow you to board last.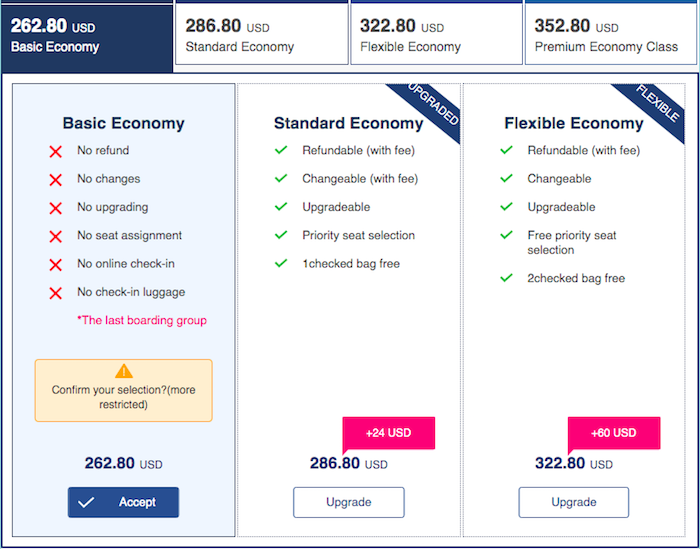 Here's a comparison of China Eastern's fare types: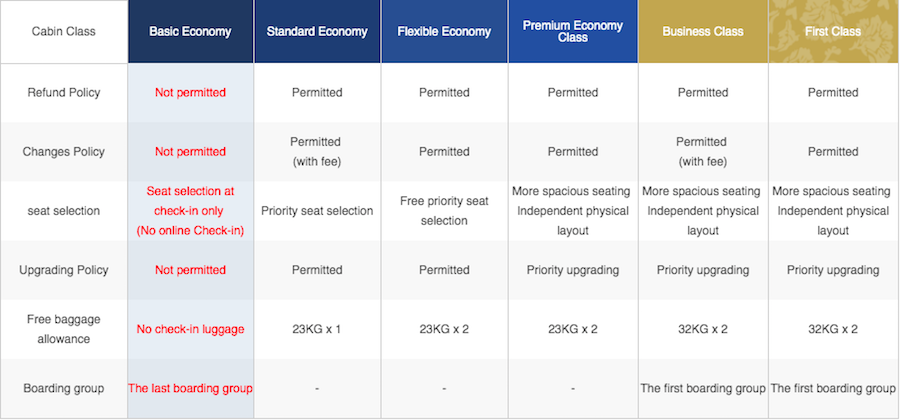 Keep in mind that Delta owns a stake in China Eastern, so just as Delta innovated in the US, it looks like China Eastern is now doing the "innovating" in Asia.
I imagine the next step here is for these to be expanded to more China Eastern flights. I'll be curious to see if other airlines in Asia follow.
One thing that has made aviation in Asia interesting is that most of the "full service" airlines haven't actually compromised their service much, in spite of competition from ultra low cost carriers.
Compare that to Europe, for example, where it's hard to tell the difference between a short haul British Airways plane and an EasyJet plane.
So it seems that in Asia they mostly still think that there are separate market segments between those flying low cost carriers and those looking for full service airlines. At least airlines are acting like that.
As time goes on I think that line is more blurred, and China Eastern's introduction of basic economy is a reflection of that.
(Tip of the hat to Daniel)