I'm in the process of completing a Delta Platinum Medallion status challenge, and am trying to decide what my status requalification plans look like for next year. Do I want to go for Diamond status, Platinum status, or no status at all? Yesterday Tiffany and I booked paid business class tickets to Beijing on Delta for early 2018, which at least puts us on the path towards Delta status for the year.
With that in mind, I've certainly been looking at good SkyTeam fares that can help me earn Delta status for next year. As discovered by MightyTravels on FlyerTalk, at the moment China Eastern has some insane business class fares between the Philippines and the US (you have to originate in Asia — the fares aren't available if originating in the US). These fares are available from a couple of cities in the Philippines to several cities in the US. The best place to search these fares is through ITA Matrix.
For example, you can fly from Cebu to Los Angeles for ~$1,200 roundtrip:
The same fare is available from Clark to Los Angeles:
Similar fares are available to San Francisco, and tickets to New York are just about $100 more each way.
This is an opportunity to earn a lot of elite qualifying miles, elite qualifying dollars, and redeemable miles with Delta. Here's the SkyMiles earnings chart for travel on China Eastern:
For example, the routing from Cebu to Los Angeles covers a distance of 15,828 miles. For that you'd earn:
23,742 elite qualifying miles (1.5x distance)
5,540 elite qualifying dollars (35% of the distance)
27,699 redeemable miles (1.75x the distance), which doesn't include any elite mileage bonuses
On the plus side, China Eastern has a fantastic business class hard product, with reverse herringbone seats and wifi.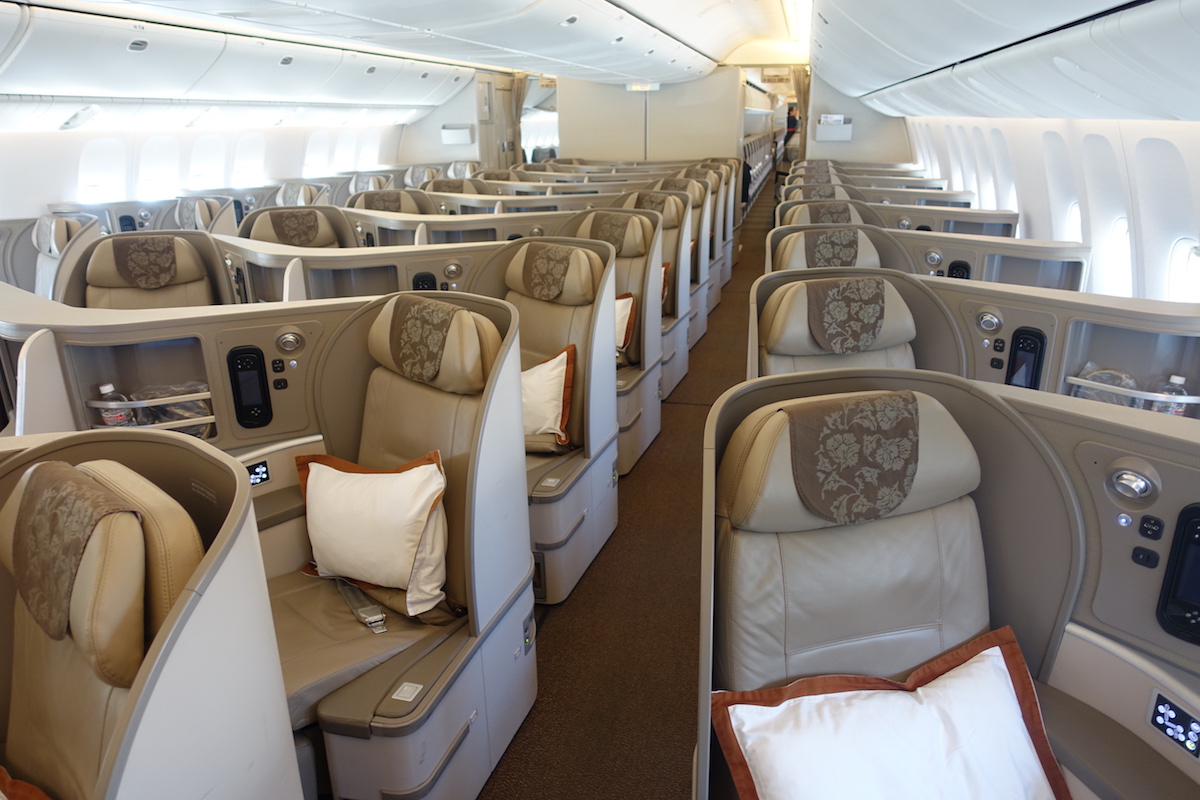 Unfortunately the soft product leaves a bit to be desired, though. In my experience China Eastern has among the worst soft products of any major China carrier, between the qualify of the food and professionalism of the cabin crew.
Still, I sure am tempted to book a couple of these tickets. I'd have to start in the Philippines, but that's not too tough for me given how much I travel. ~$2,400 for two tickets that earn me over 11,000 MQDs sure is tempting, as it would eliminate the biggest hurdle standing in the way of earning Diamond Medallion status, given Delta's recent changes.
Anyone plan to take advantage of these great China Eastern business class fares?