Cathay Pacific's newest US gateway is Washington Dulles. The airline launched flights between Hong Kong and Washington Dulles as of September 15, 2018, and operates the route 4x weekly. Cathay Pacific has had a conservative growth strategy, so any new longhaul route is pretty exciting.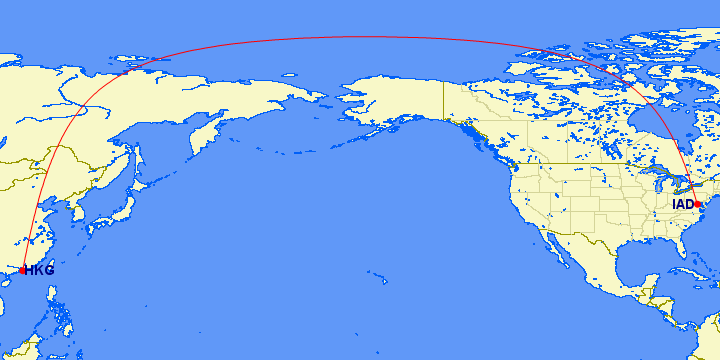 In this case the route was especially interesting for a couple of reasons. First of all, this is Cathay Pacific's longest nonstop route to date, at 8,153 miles. Second of all, this is also the first longhaul route on which Cathay Pacific is operating the A350-1000.
While the airline has been flying the A350-900 for a few years, the A350-1000 is a new aircraft for them, and Cathay Pacific is just the second airline to have that aircraft type (after Qatar Airways). So when Cathay Pacific launched the route they made a pretty big deal about it also being the first longhaul A350-1000 route for them.
I found that to be a curious move. On one hand, if you're going to launch a new route, that's a way to get more attention for it. At the same time, if you're launching a new route (especially one with limited connecting traffic to a government market), you'd think you'd want to start with as small of a plane as possible.
So I guess this move doesn't come as much of a surprise, but Cathay Pacific will be removing the A350-1000 from the Washington route between October 28, 2018, and March 30, 2019, and will instead replace it with an A350-900. I wouldn't be surprised to see the aircraft downgrade extended beyond the winter.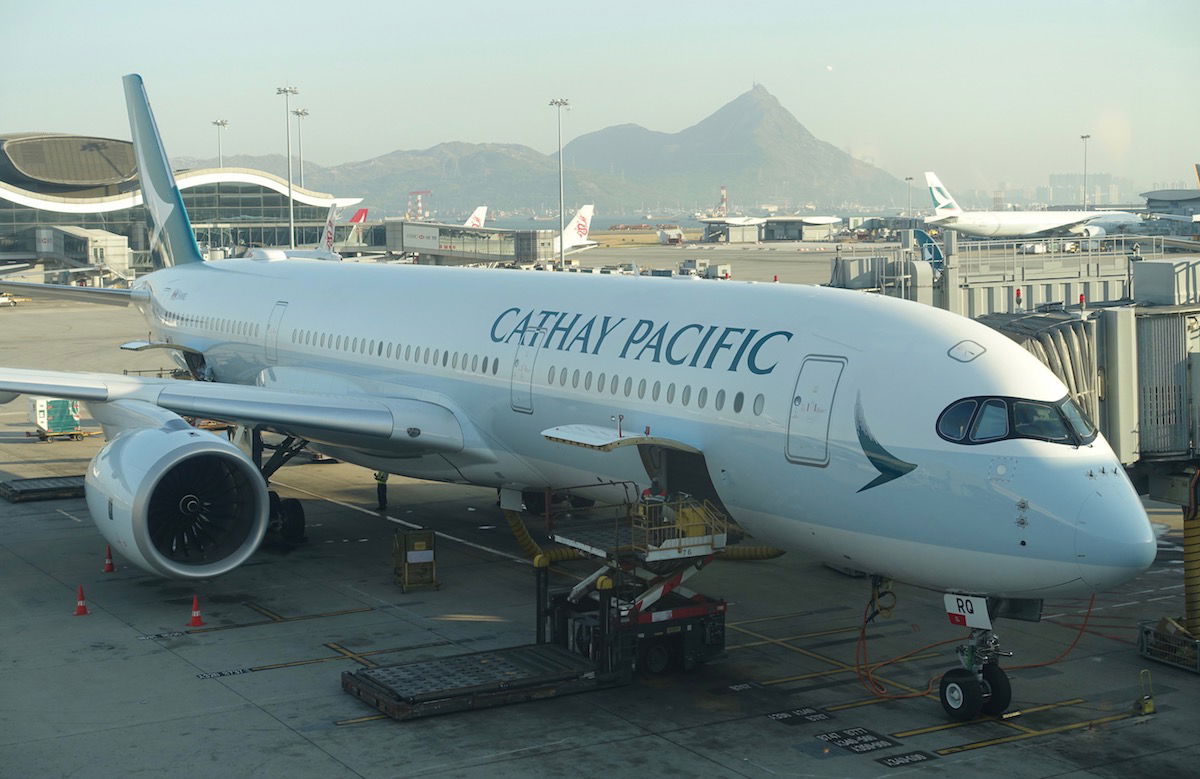 The A350 that Cathay Pacific will use for the Dulles route starting next month
Meanwhile they'll place the A350-1000 on one of their San Francisco to Hong Kong frequencies four times per week, which seems like a much more logical route for the plane, given what a huge market San Francisco is for the airline.
What does this mean for the passenger experience? Not a whole lot. Both planes have Wi-Fi and the same features that make the A350 special. The primary difference is the capacity, as the A350-1000 has:
Eight more business class seats (46 vs. 38)
Four more premium economy seats (32 vs. 28)
42 more economy seats (256 vs. 214)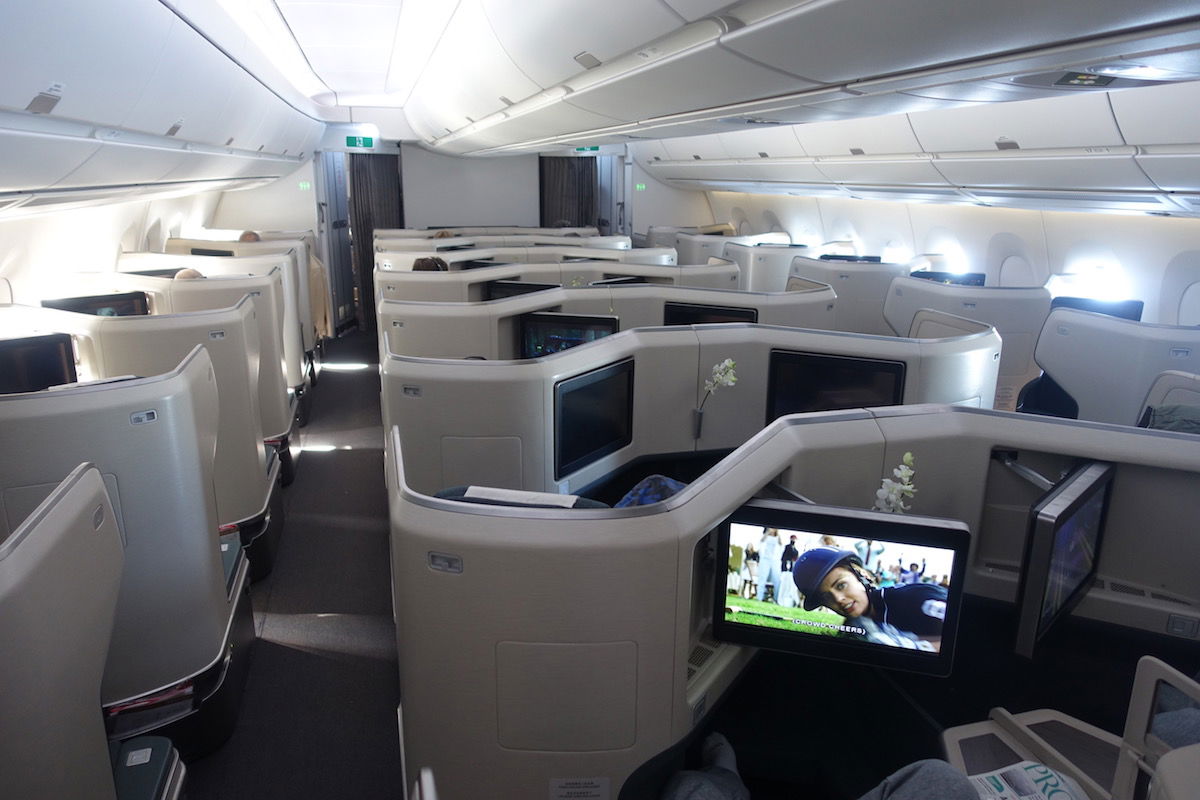 Cathay Pacific's A350 business class cabin
Are you surprised to see Cathay Pacific downgrade their Washington Dulles route so quickly?