Despite low oil prices and airlines generally being profitable, we're still seeing some airlines tweaking their baggage policy in a negative way. For example, just recently American added more checked bag fees on flights to Latin America, including seasonal "surge pricing" to select destinations. I guess this doesn't come as a surprise, since airfare & fee structures are based on what consumers are willing to pay, rather than the cost to airlines of providing those services.
However, it has been a while since I remember an airline making a positive change to their baggage allowance.
Well, Cathay Pacific is increasing their checked baggage allowance on most routes by 10kg per passenger for all four cabins for tickets issued as of September 15, 2016.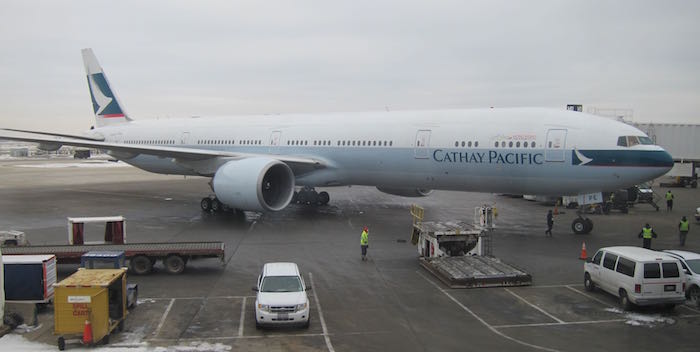 Here are the old checked bag limits:
Meanwhile here are the checked bag limits for tickets issued as of September 15, 2016:
Under the new regulations, the baggage allowance on most routes will be as follows:
Economy passengers can check a total of 30kg/66lbs
Premium economy passengers can check a total of 35kg/77lbs
Business passengers can check a total of 40kg/88lbs
First passengers can check a total of 50kg/110lbs
The allowances are still different on some other routes, including to the Americas and Auckland. For flights to the Americas, the baggage allowance is based on a piece concept rather than a cumulative weight concept, as follows:
In fairness, Cathay Pacific had especially low baggage allowances, among the lowest out there among Asian carriers. So they're catching up with the competition more than anything here. Still, I think they should be commended for that.
So kudos to Cathay Pacific for making this positive change. While I'm usually a fan of airlines giving advance notice of changes, in this instance they're only increasing the allowance starting for tickets booked about a month from now. That seems like a lot of advance notice to give of a positive change!