While I love Cathay Pacific's first class product, their business class product isn't as industry-leading. While their reverse herringbone seats are great, I find the service leaves a lot to be desired. The food is fine/unmemorable, but the service very much feels like an assembly line. So you don't really get any personalized service, but rather the service is just reactive.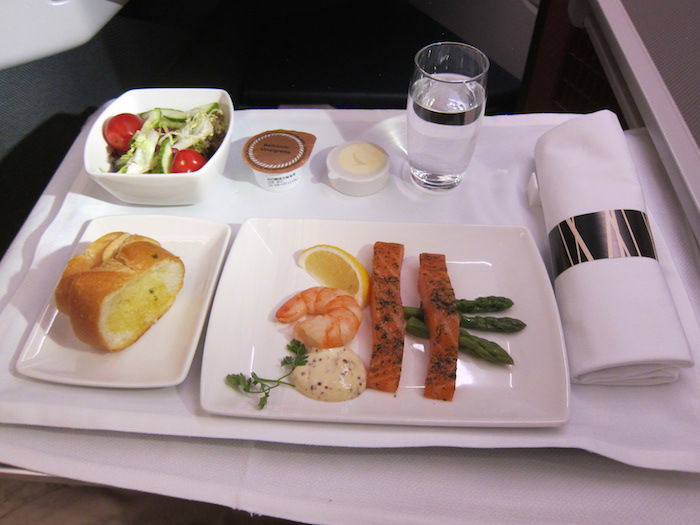 Don't get me wrong, I think Cathay Pacific has great flight attendants, but rather that it's just the system that they have in place isn't really conducive to providing a great experience.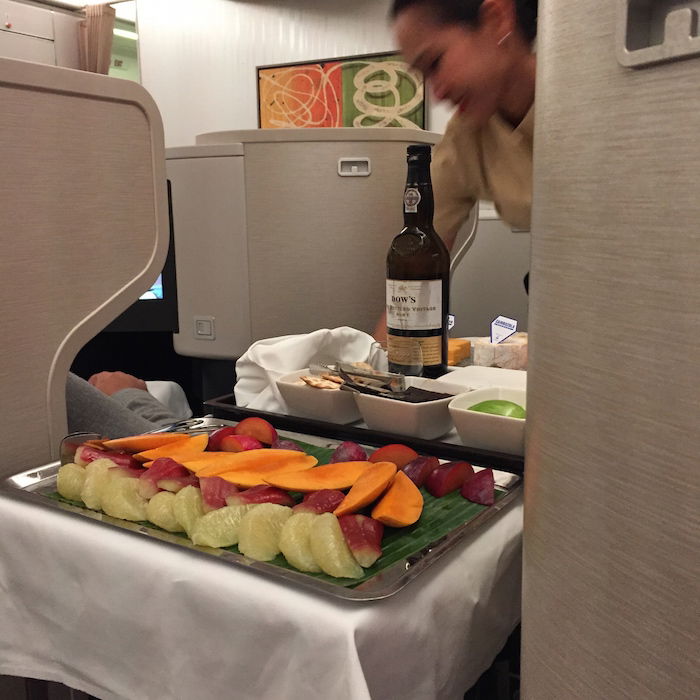 The good news is that Cathay Pacific will soon be offering dine on demand in business class. It was reported a while back that Cathay Pacific would be testing out dine on demand in business class on a couple of routes, as follows:
CX343 and CX344 between Hong Kong and London Gatwick from May 1-31, 2017
CX807 and CX806 between Hong Kong and Chicago from June 1-30, 2017
They hope to learn from those experiences, and use that to formulate their business class service going forward. Here's a video featuring Cathay Pacific's flight attendant trainers talking about the new service concept:
The good news is that it looks like Cathay Pacific is hoping to roll out dine on demand in business class throughout their system starting in late 2017. AusBT notes that Cathay Pacific hopes to learn from the two month trial, and then starting in Q3 or Q4 of 2017, roll out the service on further flights.
This should come in the form of a staggered rollout, given that it will require new flight attendant training. However, I suspect once they've figured out the exact service they want to go with and start to roll it out, it should be pretty quick.
Dine on demand for Cathay Pacific business class is long overdue:
Cathay Pacific has a bunch of ultra longhaul flights leaving in the middle of the night, so it's especially important to be able to eat when you want, since many people want to sleep right after takeoff
This will allow Cathay Pacific flight attendants to provide more personalized service and make passengers feel like they're being treated as individuals rather than being treated as part of an assembly line
So I can't wait to see this rolled out, and am especially curious how they adjust the menu to reflect this (I suspect we'll see more substantial snack items on the menu).
How much do you value a dine on demand service concept in business class?