Reader Dan asked the following question on the "Ask Lucky" page of the blog:
Lucky, do you have any tips on getting an extra amenity kit (in business on an Asian airline)? I'm flying JAL from SFO next month and want to keep a couple extra for some friends.
As an amenity kit collector of sorts, this is an area that I feel I have a bit of experience in. 😉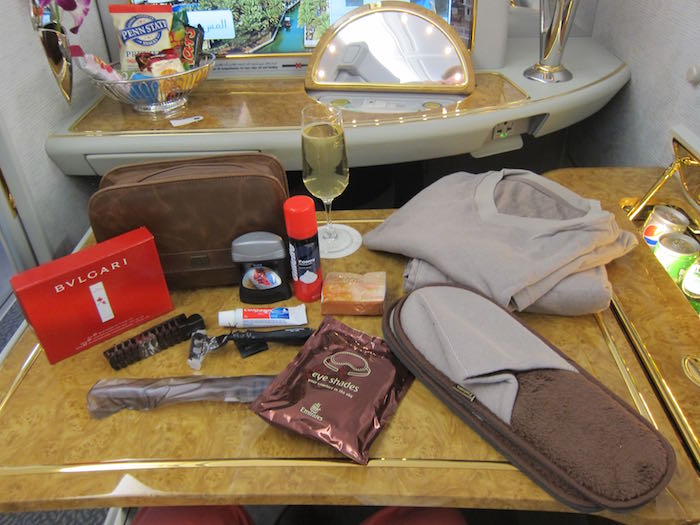 There are a few ways to go about this, in general:
It can't hurt to (politely) ask
The most obvious way to get extra amenity kits is to just politely ask. "I really love your amenity kits, and would love to give one to my brother/mother/dog/former roommate's cousin. Is there any chance I could have another, if you happen to have extras?"
On some airlines they're more than happy to give you extras (often multiples, while on others it's tougher). As a general rule of thumb:
You're more likely to get extras in business class than first class (since there are more likely to be extras and they're less likely to be closely accounted for)
I'd suggest asking during boarding but while the crew doesn't look busy, since typically they have all the amenity kits out in the galley area during that time, so it's easiest for them to grab another one then
This really is extremely crew and airline dependent, and as long as you ask in a non-pressuring way, there's no downside. My experiences have varied from having a crew member give me an entire bag of amenity kits, to being told that if any kits aren't accounted for the crew would get in trouble.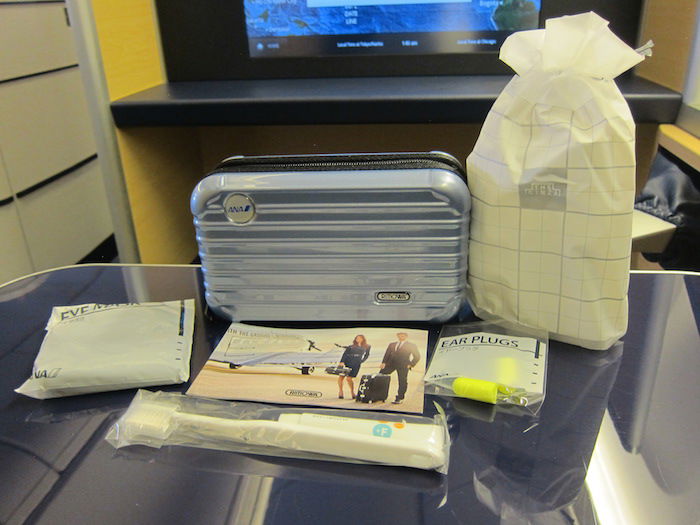 Grab those left behind during deplaning
Okay, confession time. When I'm flying business class I sometimes intentionally choose a seat at the very back of the cabin. Why? Because during deplaning it often allows me to walk through the entire cabin. I'll always have a plastic duty free bag on me, and if I noticed any other passengers left amenity kits behind, I'll subtly stuff them in my bag.
I did this on an EVA Air flight once, and got about five Rimowa kits that way. When you think about it, you're really just doing the cleaning crews a favor when you do that.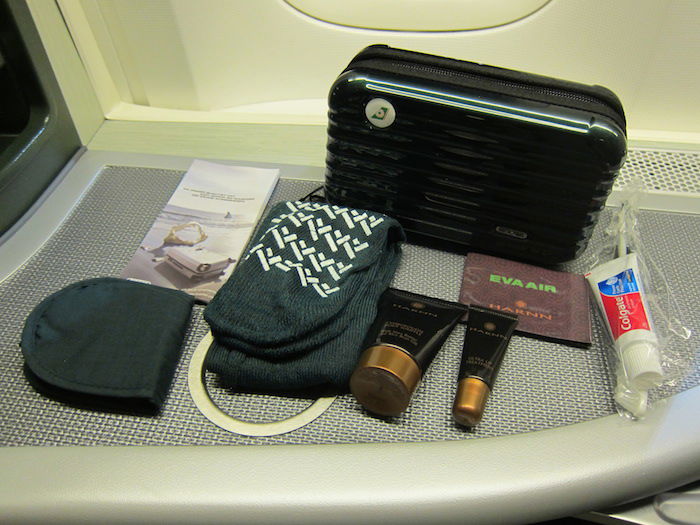 Some airlines put out all amenity kits during boarding
One last method. I find that some airlines put an amenity kit at every seat during boarding, regardless of whether or not it's occupied. Then before takeoff they'll simply collect the ones at empty seats that are still there. In the past I've grabbed one or two when I noticed the seats would be unoccupied after asking crew members, and they were fine with it.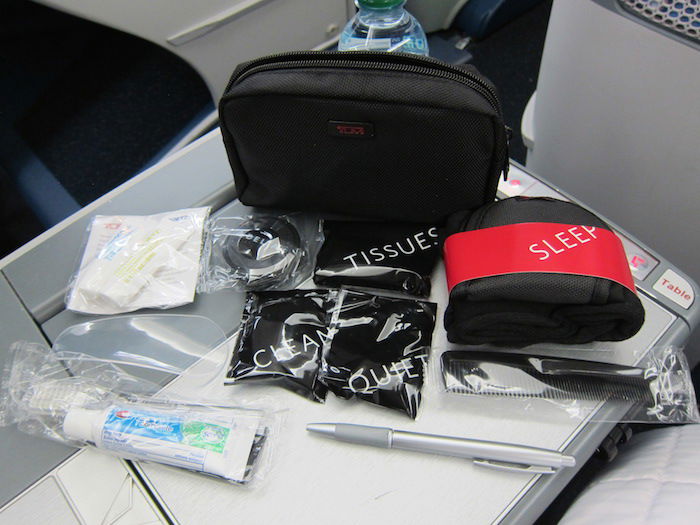 Bottom line
While the policies vary by airline and it all comes down to the crew member, it can't ever hurt to ask nicely. In a vast majority of cases they'll be happy to oblige if you'd like an extra kit. And if they say they're not allowed to give out extras, just keep an eye on other seats as you deplane, to see who left their kit behind.
The one caveat I'd add is to not get greedy. I think it's one thing to ask for an extra amenity kit, but I think asking for multiple extra kits is pushing it.
What has been your experience asking for extra amenity kits on airlines?