The two planes which are really revolutionizing air travel are the Boeing 787 and Airbus A350. Don't get me wrong, from a passenger comfort standpoint I don't think they're revolutionary, in the sense that I'd choose an A380 over either plane.
But what makes them revolutionary are the routes they've opened up which weren't otherwise possible. Both of these planes are fairly low capacity (at least compared to planes like the A380 and 747), have low operating costs, and are long range. We've seen so many cool new routes introduced with these new planes, which is really exciting.
Look at ANA and JAL in the US alone. The two carriers fly 787s from Tokyo Narita to Boston, San Diego, and San Jose, routes which they couldn't otherwise operate in an economically feasible fashion.
All that being said, I do have a preference between the two planes, and figured I'd share four reasons I prefer the A350 to the 787.
The awesome tail camera on the A350
While I suppose it's technically not a "standard" feature of the A350, the A350s I've flown have offered tail cameras, which are awesome. Who needs inflight entertainment when you can just watch your gorgeous plane crossing the globe for hours on end? Meanwhile as far as I know, no 787 offers such a tail camera.

Qatar Airways A350 tail camera landing in Frankfurt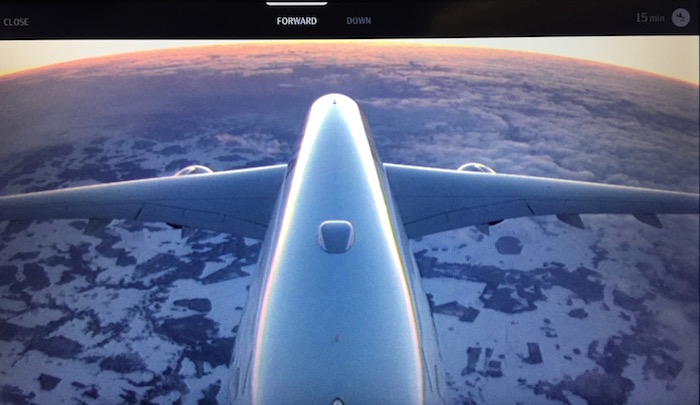 Finnair A350 tail camera approaching Helsinki
Superior windows on the A350
When the 787 was first introduced, they advertised how awesome their windows are. They are substantially bigger than on other commercial planes, which is awesome. The catch is that as a standard feature, there aren't actually window blinds. Instead the windows just "dim" at the push of a button. That sounds great in theory, except in practice windows don't get dark. This has been a common complaint from passengers, so some 787 operators are retrofitting their 787s with blinds.

787 windows
I suppose the A350 deserves credit simply for having window shades, so you can get a proper night of sleep in a dark cabin — cheers to that! The windows also happen to be a very good size.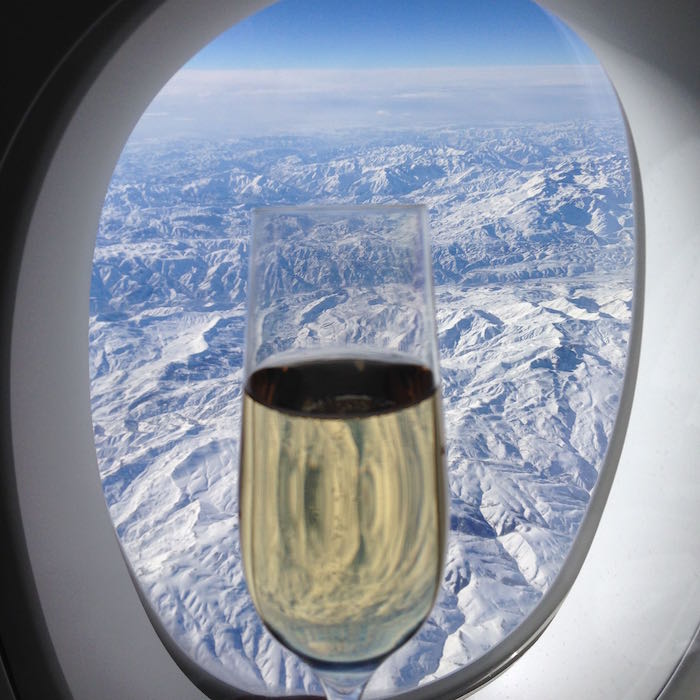 A350 windows
More comfortable economy seating on the A350
When the 787 was first introduced, the intention was that there would be eight seats per row. In airlines' never ending attempts to fit more seats onto planes, they eventually increasing that to nine seats per row on most carriers.
Meanwhile the A350 has nine seats per row, though has a somewhat wider cabin. As a result, you can expect economy seats on the A350 to have 18″ of width, while on the 787 they have closer to 17″. Every inch counts!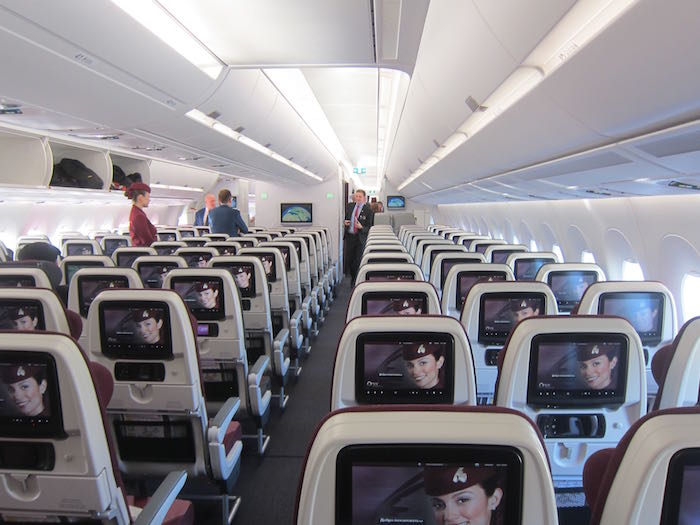 Qatar Airways A350 economy cabin
The A350 is quieter
While I haven't personally measured the sound, I was amazed by how quiet the A350 was. While the 787 is already significantly quieter than other Boeing models, the A350 is on par with the A380 in terms of how quiet it is in the cabin. That really can make a huge difference when it comes to overall wellbeing and being able to sleep.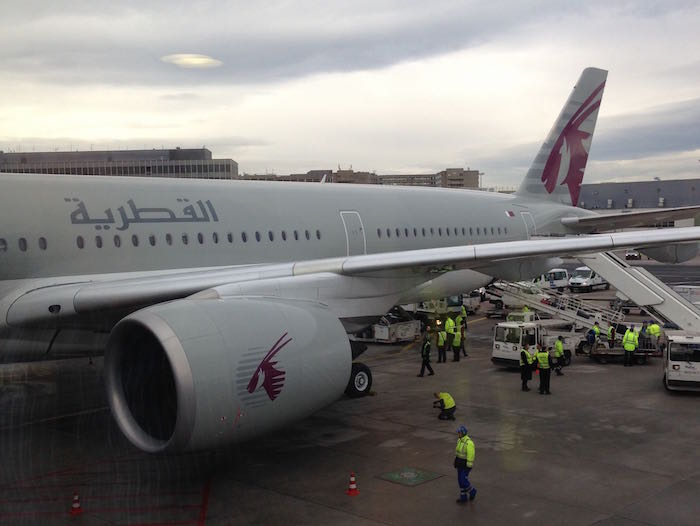 The A350 is quiet!
Bottom line
Both the 787 and A350 are revolutionary in terms of the opportunities they've opened up for new routes to be economically viable. These planes will have us flying more direct than ever before. From a passenger comfort standpoint they might not be quite as revolutionary, especially the 787, which is a tight fit in coach.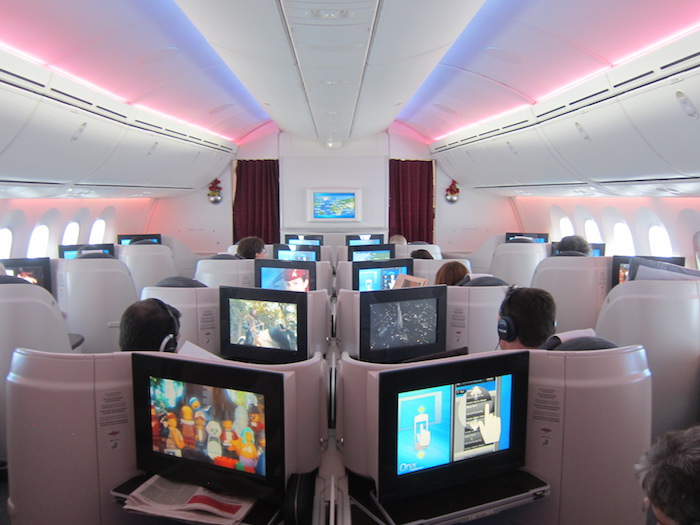 Qatar Airways 787 business class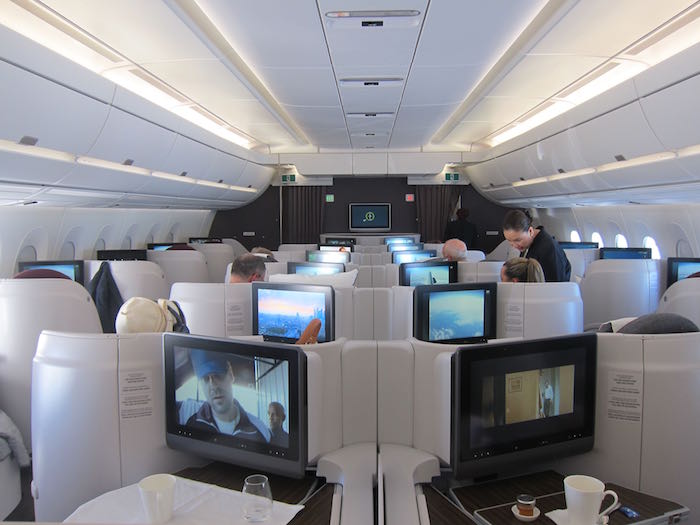 Qatar Airways A350 business class
Do you have a preference between the 787 and A350?