I've been snorkelling many times, and always enjoyed it.
In Turks and Caicos last month, I managed to see five sting rays and a turtle at once, which was amazing.
I've thought constantly about taking the next step to scuba diving — the only thing stopping me is that I don't like being in situations I can't easy get out of.
When snorkelling, you can simply raise your head above the water line if you are having difficulties breathing, while with scuba diving I know there is no quick exit if you panic!
But Bahrain has announced they are building an underwater theme park, and it might just tempt me to take the plunge to scuba diving.
It will feature various attractions as part of its man made reef. However, the centrepiece will be a fully submerged, special Boeing 747 Jumbo Jet.
https://www.instagram.com/p/Bs0g6nLAQ6d/
The theme park is a partnership between the Supreme Council for Environment, Bahrain Tourism and Exhibitions Authority (BTEA), and private investors.
Bahrain Tourism has told CNN the submerging of the aircraft will be environmentally friendly as part of the world's largest 'eco friendly theme park' (so it won't be destroying any natural reef to build this man made reef), saying:
All aircraft surfaces will be subjected to a high-pressure wash with bio-friendly detergents to ensure all post-production coatings, oil and grime are removed. Furthermore, a vast amount of time has been spent removing contaminants from the aircraft. This has included removing all wiring, all hydraulic, pneumatic and fuel systems, and all adhesives, insulation, plastics, rubbers, chemicals or other potential toxic substances.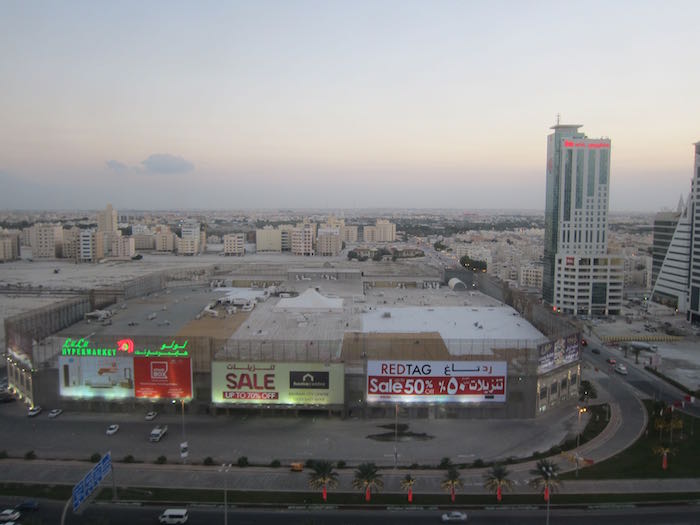 Bottom line
I really want to visit Bahrain, even though on Ben's trip a few years back he asked a hotel concierge what the best sightseeing was in town to which he was told:
'Well it's only a short flight to Dubai'
Still, this is exactly the sort of unique tourism activity destinations like Bahrain should be doing, to attract tourists to places the average tourist wouldn't think to visit.
The underwater theme park is set to open this summer.
Although the promotional photo shows all the aircraft doors closed, it would be awesome if they are able to remove all the doors to allow the divers to swim right through the plane.
The claustrophobic in me shudders at the sound of that, though!
Would you scuba dive through a Boeing 747?