In the interest of full disclosure, OMAAT earns a referral bonus for anyone that's approved through some of the below links. Citi is an advertising partner of OMAAT. These are the best publicly available offers (terms apply) that we have found for each product or service. Opinions expressed here are the author's alone, not those of the bank, credit card issuer, airline, hotel chain, or product manufacturer/service provider, and have not been reviewed, approved or otherwise endorsed by any of these entities. Please check out
our advertiser policy
for further details about our partners, and thanks for your support!
Over the past several years American Express has been expanding their network of airport lounges, called Centurion Lounges. In the US, there are now Centurion Lounges in Dallas, Las Vegas, Miami, New York, and San Francisco. There's also a Centurion Studio in Seattle, which is basically a limited service version of the lounge, due to space constraints.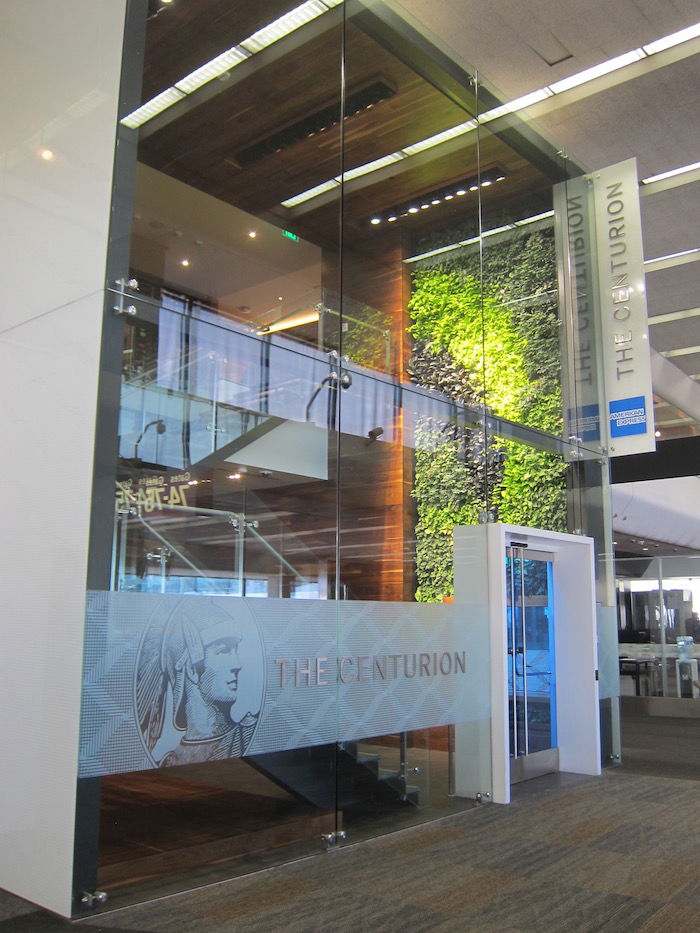 Amex Centurion Lounge San Francisco exterior
These lounges are available to those with The Platinum Card® from American Express and The Business Platinum Card® from American Express,
A large motivator for building these lounges was the loss in lounge benefits on the above cards a while back. The cards no longer comes with access to American Admirals Clubs, or free guesting privileges at Delta SkyClubs. It's awesome that American Express stepped up their game by introducing their own lounges, which was a great solution to the issues they faced with American and Delta.
What makes Centurion Lounges special
Most US airline lounges suck, plain and simple. The decor is typically a couple of decades past its prime, and the food looks like it's intended for a petting zoo. Quality certainly does vary by airline and even specific lounge, with some being better than others.
For example, in general Delta SkyClubs have a better snack selection than the lounges of other US carriers, and in many cases the decor is quite nice, like in the SkyClub San Francisco.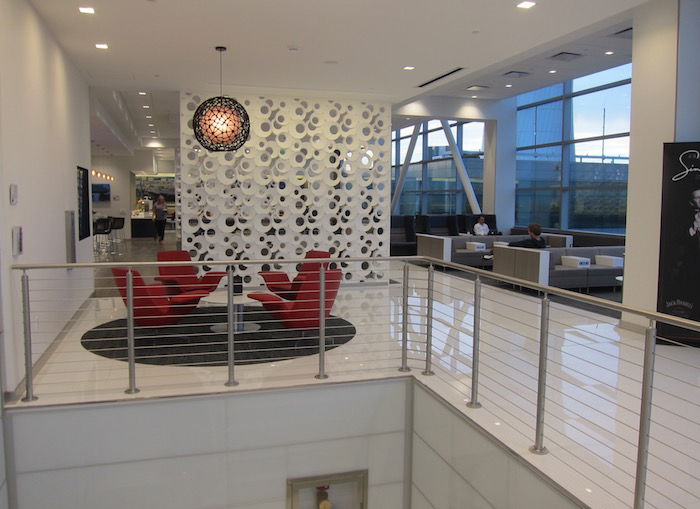 Delta SkyClub San Francisco
Centurion Lounges are consistently excellent, and perhaps the main reason people love them so much is because of how much nicer they are than most other airline lounges.
The Centurion Lounges have beautiful decor and proper food and drinks.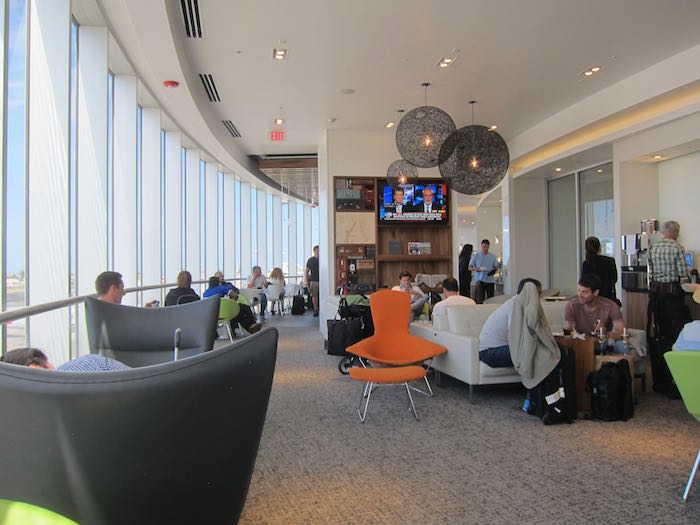 Amex Centurion Lounge Miami
You can have a hot meal during your layover, and they even have some pretty awesome cocktails as well, all of which are complimentary.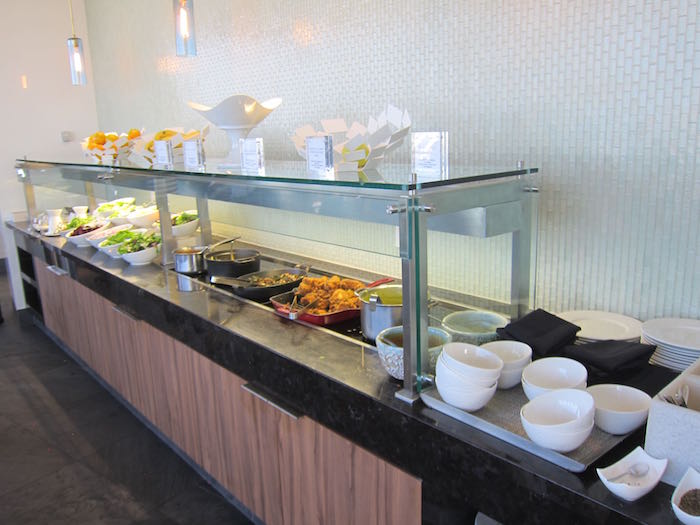 Amex Centurion Lounge Miami food selection
The Centurion Lounges in Dallas and Miami even have spas. Who wouldn't want to get a 15 minute back massage before a long flight?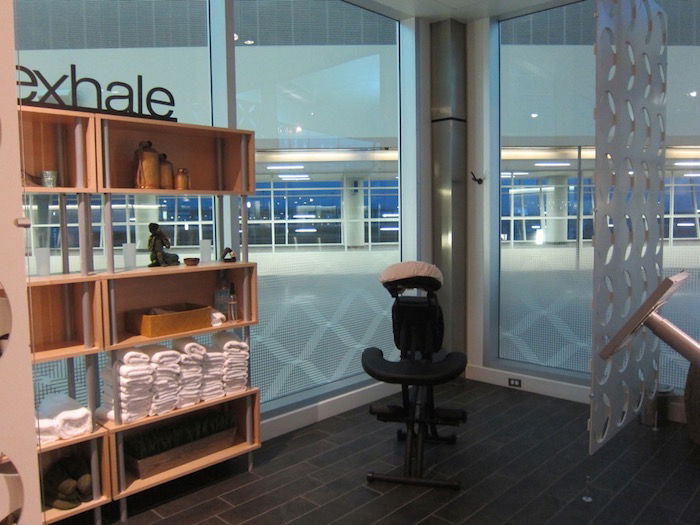 Amex Centurion Lounge Dallas spa
So all things considered Centurion Lounges are significantly nicer than anything offered by US airlines. And perhaps that's part of the problem.
Centurion Lounges are way overcrowded
Perhaps Centurion Lounges are a victim of their own success. The lounges are fantastic, and people make a point of visiting them. The lounges add a lot of value for cardmembers, but they're also consistently overcrowded. For example, the last two times I've been to the Centurion Lounge Miami, they were standing room only.
In these instances you have to "hover" if you stand any chance of finding a seat. If you want a spa treatment, you better plan a layover of at least a few hours, because it's often hours until a treatment is available.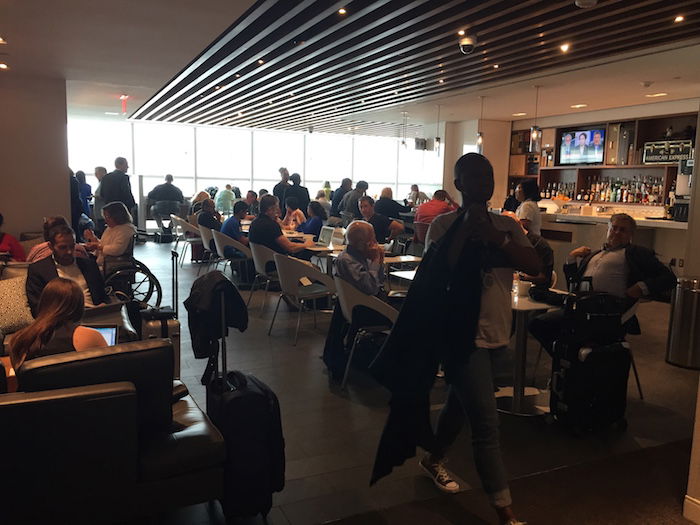 Crowded Amex Centurion Lounge New York
While there's great food, the good stuff is gone within minutes of being placed on the buffet. And you'll know the good stuff is available when you see a dozen people lined up at the buffet.
While the Centurion Lounges have bathrooms, there's often a line for them, as they have just one or two stalls for each gender.
What it comes down to for me is that the most basic amenity a lounge can offer is a quiet place from which to work or relax. It's sort of similar to how a business class product is all about the seat — great food, service, entertainment, and Wi-Fi are fantastic, but if you can't sleep, what's the point?
So I've been finding myself using my Citi® / AAdvantage® Executive World Elite Mastercard® to use Admirals Clubs when flying American more often lately, rather than using the Centurion Lounges in Dallas, Miami, and New York, on my recent travels, because at least there are open seats there.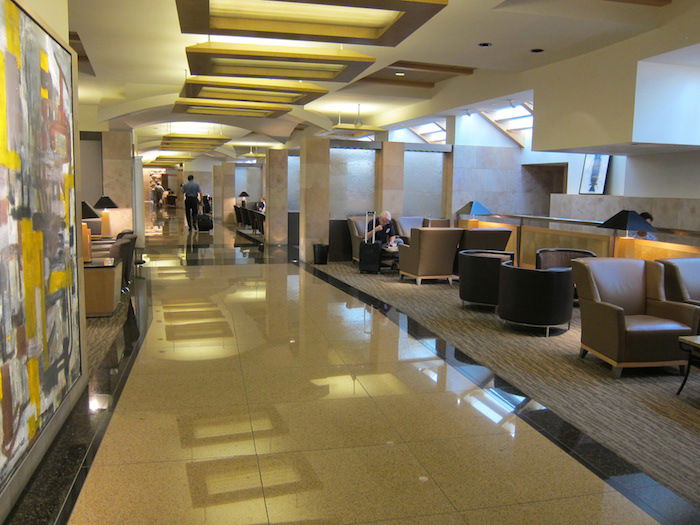 American Admirals Club Dallas
Is there a solution to the problem?
To be clear, I don't blame American Express for the above problem. They've built a fantastic network of lounges that people want to use, and should be commended for that. Finding available real estate in airports that's practical for cardmembers isn't easy, and they don't have an unlimited amount of space (or presumably money) to work with.
The thing is, no one likes having their benefits cut. The Platinum Card® from American Express comes with a $695 per year annual fee (Rates & Fees), and customers have become accustomed to certain perks.
I figured it would be interesting to start a conversation about this, in hopes of genuinely being constructive and figuring out if there's actually a solution (or for that matter if there's even a problem, or if I'm just unlucky).
What could American Express do to address overcrowded Centurion Lounges?
Keep the status quo. Continue operating fantastic lounges with great amenities, which will continue to be overcrowded.
Change the guesting policy. Right now you can bring in two guests, which I find most people take advantage of. Then they could either give a certain number of guesting passes for cardmembers to bring in others, or otherwise charge a reasonable premium for guests (maybe $10-20 per guest)
No longer allow authorized users in. While the card's annual fee is $695, on the Platinum Card you can add three additional cardmembers for a total of $175 (Rates & Fees). In turn they can use the lounges and also guest in people. Lounge access could be limited to primary cardmembers, which would presumably decrease the number of people who have access to these lounges.
Limit the number of free visits. Maybe those with the Platinum Card could be limited to a certain number of lounge visits per year, making it "fairer" for all cardmembers (I assume there are some people who use the lounges 100+ times per year, while others use them maybe a few times)
Bottom line
The Centurion Lounges are fantastic, and I commend American Express for offering these. They beat the competition by a long shot, to the point that everyone wants to use the lounges.
Hopefully American Express continues to expand the lounge network over the years and also picks up additional real estate when the opportunity arises, but I'm curious how you guys feel about the situation. Presumably no one wants a reduction in benefits (including me!), but I also assume most would rather not have to fight to get a seat in what's supposed to be a relaxing airport lounge.
How do you guys feel?
Have you experienced issues with overcrowding at American Express Centurion Lounges?
Is there a solution, and if so, what do you think it is?
I'm curious to hear what you guys think!
The following links will direct you to the rates and fees for mentioned American Express Cards. These include: The Platinum Card® from American Express (Rates & Fees).