My favorite use of Amex Membership Rewards points is transferring them to one of the excellent airline mileage transfer partners. Occasionally we'll see transfer bonuses, though there are only a couple of programs where we see them with any regularity, like Virgin Atlantic Flying Club. At the moment we're seeing a transfer bonus for a partner program for the first time.
Targeted members can receive a 20% bonus when they convert US Amex Membership Rewards points into Aeroplan miles. Points ordinarily transfer at a 1,000:1,000 ratio, meaning that through this promotion they transfer at a 1,000:1,200 ratio. As mentioned above, this is a targeted promotion, so you'll have to log into your Membership Rewards account to see if you're eligible. Based on the accounts I manage and people I've asked, it seems like roughly half of accounts are eligible for this bonus.
For those of you not familiar with Aeroplan, it's the spun off frequent flyer program of Air Canada. In 2020 Air Canada is cutting ties with Aeroplan and will form their own program, so we don't know what the future of the program looks like beyond that. So I'd certainly only transfer points with a short-term use in mind, but then again, that's my advice regardless when it comes to these bonuses.
I suspect Aeroplan is trying to maximize their revenue for the next couple of years before their relationship with Air Canada ends, and that's likely why we're seeing them offer a bonus on Amex points transfers for the first time (meanwhile for years they've been offering regular bonuses on hotel points transfers).
Aeroplan has a pretty good website that lets you book Star Alliance awards online. Here's their award chart for travel originating in the US & Canada:
Here are some of my favorite redemption values (prices shown are one-way):
You can fly one-way economy class within the US for 12,500 Aeroplan miles (11,000 Membership Rewards points)
You can fly one-way business class to Asia for 75,000 Aeroplan miles (63,000 Membership Rewards points)
You can fly one-way business class to Europe for 55,000 Aeroplan miles (46,000 Membership Rewards points)
You can fly one-way first class to Europe for 70,000 Aeroplan miles (59,000 Membership Rewards points)
Aeroplan does add carrier imposed surcharges to many tickets, but you can avoid those on certain partners, including Air China, Brussels, EgyptAir, Ethiopian, EVA Air, SAS, Swiss, Turkish, and United.
Aeroplan is the Membership Rewards transfer partner that I use most, so I'm very happy to see this. They're easy to book travel with last minute, they allow one-way awards, and they don't charge any close-in ticketing fees.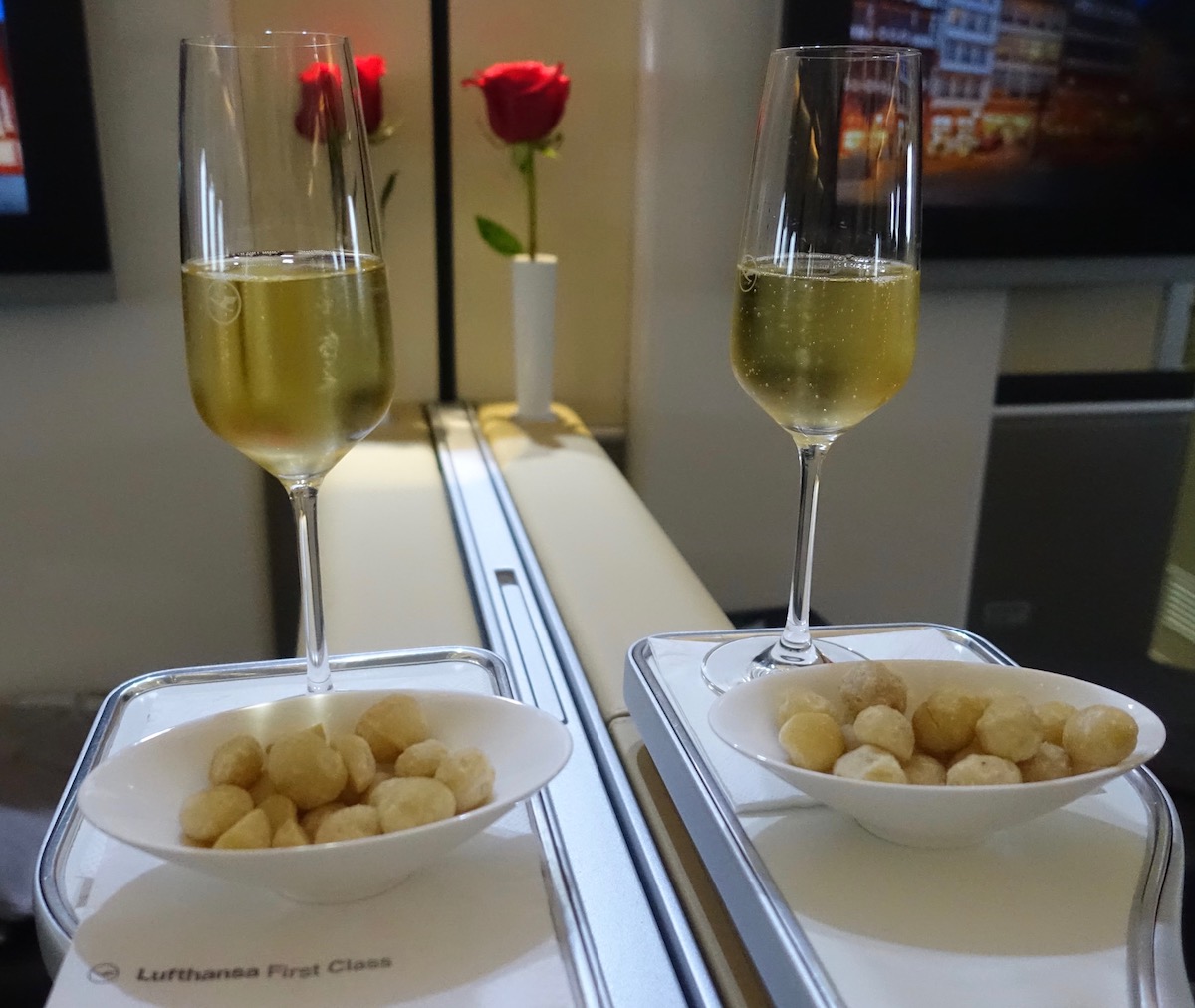 I love redeeming Aeroplan miles for Lufthansa first class
Like I said, I wouldn't speculatively transfer points to take advantage of this, but with a specific use in mind this represents a great deal.
Were you targeted for this Amex to Aeroplan bonus, and if so, do you plan on taking advantage of it?
(Tip of the hat to Mommy Points)