As of a couple of days ago American's website has started displaying Air Berlin and Finnair award space, which is awesome since it means there's less need to use British Airways' website.
When you do an award search on aa.com, options on both Air Berlin and Finnair will automatically show up if there's availability, assuming you don't limit your search parameters exclusively to American (so be sure you select the first box on the search page).

What I love about American's website, and what makes it my favorite site to search OneWorld award space (for the airlines it supports) is that they give you the option of searching just nonstop flights over a month. Once you enter your origin and destination and dates, the next page that displays the calendar gives you the option of displaying nonstop flights only on the top left.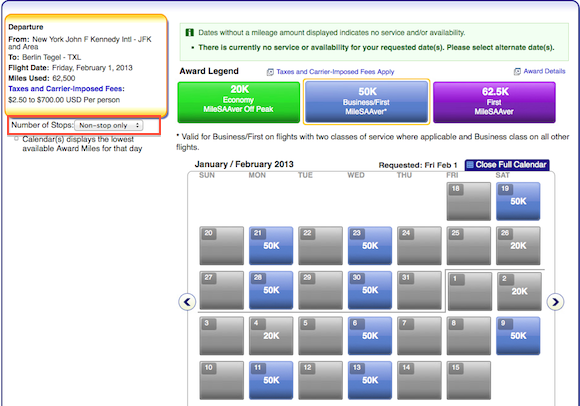 Given that there's no route overlap between American and Air Berlin/Finnair, this makes it very easy to figure out when Air Berlin and Finnair nonstop flights are available.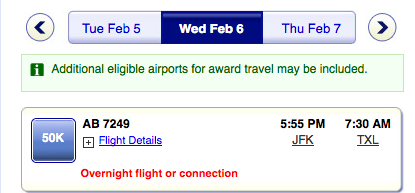 Not surprisingly you'll find Air Berlin is pretty readily available in both coach and business class. Finnair is also readily available in both cabins, with the exception of their New York to Helsinki route, where they release virtually no business class award space for reasons I can't understand… go figure. That's quite sad, given that they actually have a great business class product on that route, which they don't have on many of their other longhaul routes as of now.
Anyway, this is another nice addition to aa.com. Now I'm just waiting for them to start displaying Cathay Pacific and Japan Airlines award space, which will hopefully happen soon.
Admittedly to some degree them displaying award availability is a double edged sword, and long term probably makes it tougher for those "in the know" to redeem miles. I suspect there are more outstanding miles with American AAdvantage than any other OneWorld airline, and members easily being able to search the space online certainly makes things a bit more competitive.