In early June, American confirmed that the AAdvantage program would be going revenue based as of August 1, 2016. This was announced as part of some other changes for 2017, including the introduction of a revenue requirement for status. As of 2017, AAdvantage members will have to spend the following amounts on flights to earn elite status (not including taxes and fees):
AAdvantage Gold: $3,000
AAdvantage Platinum: $6,000
AAdvantage Platinum Pro: $9,000
AAdvantage Executive Platinum: $12,000

The addition of mileage earning based on revenue rather than distance flown didn't come as a surprise, given that it was originally announced late last year, except they hadn't yet indicated when the new system would go into effect.

Mileage earning on partner airlines gets a bit complicated under a revenue based program. While American can easily track how much your American ticket costs, they can't as easily track how much you paid for your ticket on a partner airline, for example.
As a result, airlines typically modify their mileage earning chart on partner airlines when programs go revenue based. Miles for tickets booked through partner airlines are typically still accrued based on distance flown rather than how much you spend, but they reflect the reduced earning rates in general.
American has now published new AAdvantage mileage earning rates for travel on partner airlines as of August 1, 2016. You can find all the new earnings rates on the individual airline partner pages, so let's just look at a couple that I'm especially interested in.
For travel on British Airways, here are the mileage earning rates through July 31, 2016: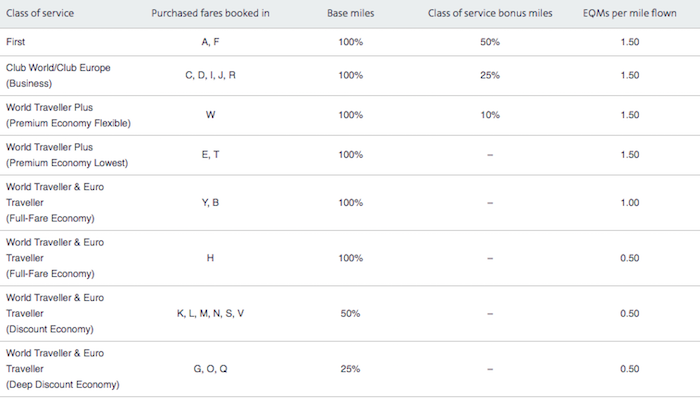 Meanwhile here are the rates as of August 1, 2016:

We're not seeing huge changes with British Airways, other than that the "H" fare class goes from earning 100% base miles to 50% base miles, which is pretty rough.
For travel on partner airlines, elite qualifying dollars are accrued as a percentage of the distance flown. You'll note that American's EQDs per mile flown are significantly lower than on Delta, though. Delta SkyMiles offers the following earning rates on their transatlantic joint venture partner, Virgin Atlantic: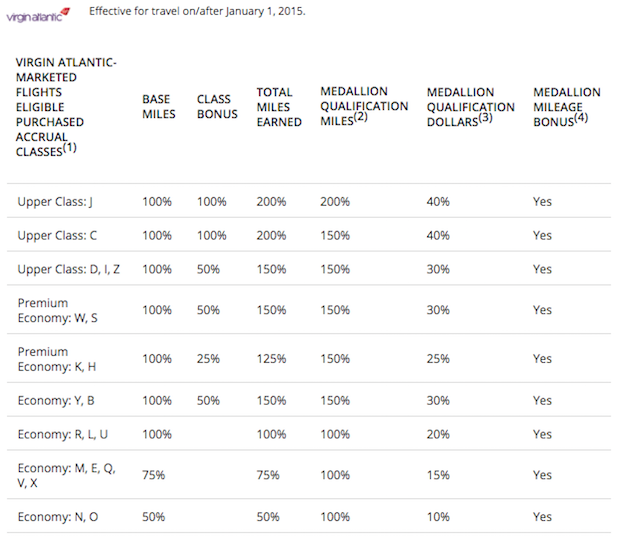 As you can see, just about across the board Delta offers more elite qualifying dollars on Virgin Atlantic.
Meanwhile for American's partner Qatar Airways (my favorite airline to fly to earn American miles), here are the mileage earning rates through July 31, 2016:

Then here are the rates as of August 1, 2016:

Again, we're seeing significant changes here, mostly negative. "R" and "I" fares no longer earn a 25% class of service redeemable miles bonus, while "B" and "H" fares go from earning 100% base miles to 50% base miles.
Qatar Airways has a lot of reasonable premium fares, so let's crunch the numbers on the below discounted business class trip, covering 20,498 flown miles: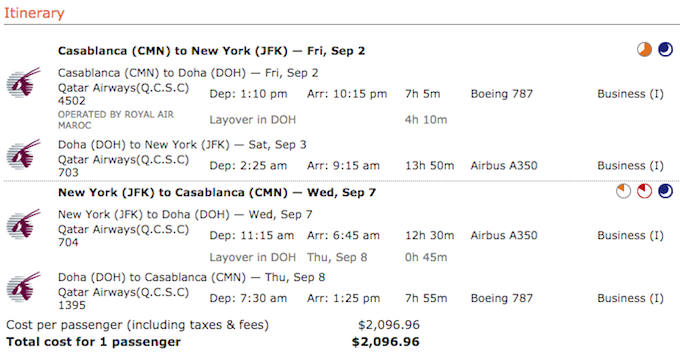 Through July 31, 2016, you'd earn:
30,747 elite qualifying miles
25,623 redeemable miles
As of August 1, 2016, you'd earn:
30,747 elite qualifying miles
20,498 redeemable miles
$4,100 elite qualifying dollars (more than double as much as you'd otherwise earn)
Earning rates on other partner airlines are largely similar to the above, so check out the AAdvantage partner page to see what the rates are like on your preferred airline.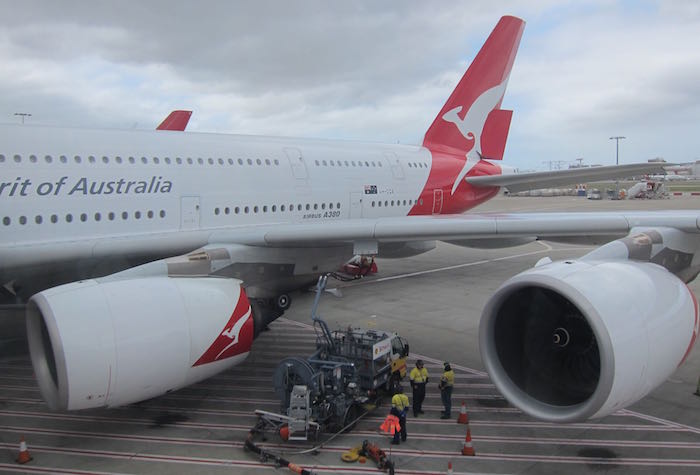 Bottom line
None of these changes really come as a huge surprise. It's sad to see the earning rates for premium cabins on some partner airlines be cut, at least when it comes to redeemable miles. However, for cheap premium cabin fares, you'll still probably do better by flying partner airlines rather than American.
The only thing that surprises me is American's low EQD earning rates on partner airlines, which are in some cases significantly lower than what Delta SkyMiles offers on partner airlines.
What do you make of American's new mileage earning rates on partner airlines?