There are some phenomena in the world that just can't be explained. Jorts. Fanny packs. American Airlines being named a five star global airline.
American Won Five Star Award Last Year
In 2019 American Airlines was awarded five stars by APEX (the Airline Passenger Experience Association), which gives out these awards based on passenger feedback.
American Airlines was so proud of this that they put stickers on all of their planes next to the door noting how they're a five star airline.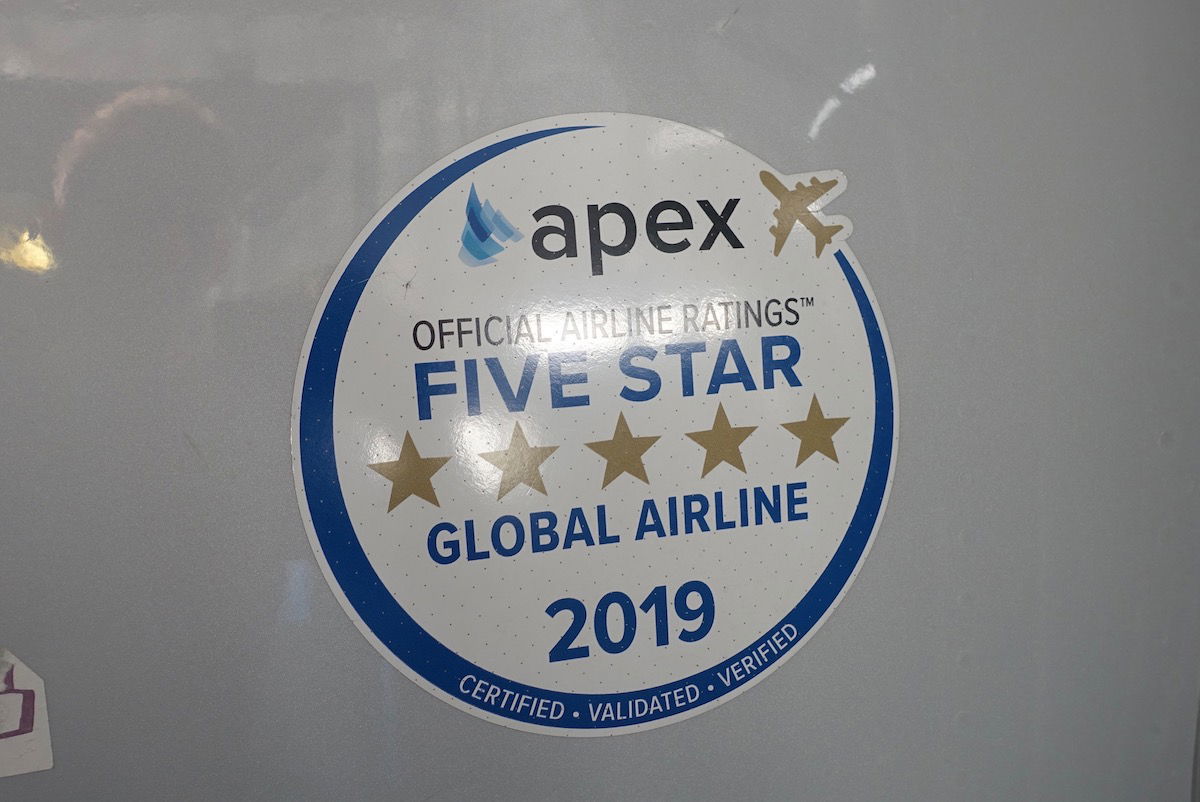 American Won A Five Star Award Again
The APEX 2020 awards just happened, and American Airlines once again picked up the same award. I love how they say that the rating is certified, validated, and verified.
All the stars! We've been named a Five Star Global Airline by @theAPEXassoc — ratings are based on feedback by more than one million customers in five categories: seat comfort, cabin service, food and beverage, entertainment and Wi-Fi. Way to go #AATeam! pic.twitter.com/Z0NCNZNJ1P

— americanair (@AmericanAir) September 13, 2019
How Was American's Five Star Rating Determined?
Let me start by saying that I respect APEX as an organization, and this isn't a case where I think American Airlines paid for an award.
The way APEX determines the winners is by getting feedback through a partnership with TripIt from Concur, a travel organizing app.
Using a five star scale, more than a million flights were rated by passengers across 600 airlines from around the globe between July 1, 2018, and June 30, 2019. The rating is based on seat comfort, cabin service, food and beverage, entertainment, and Wi-Fi.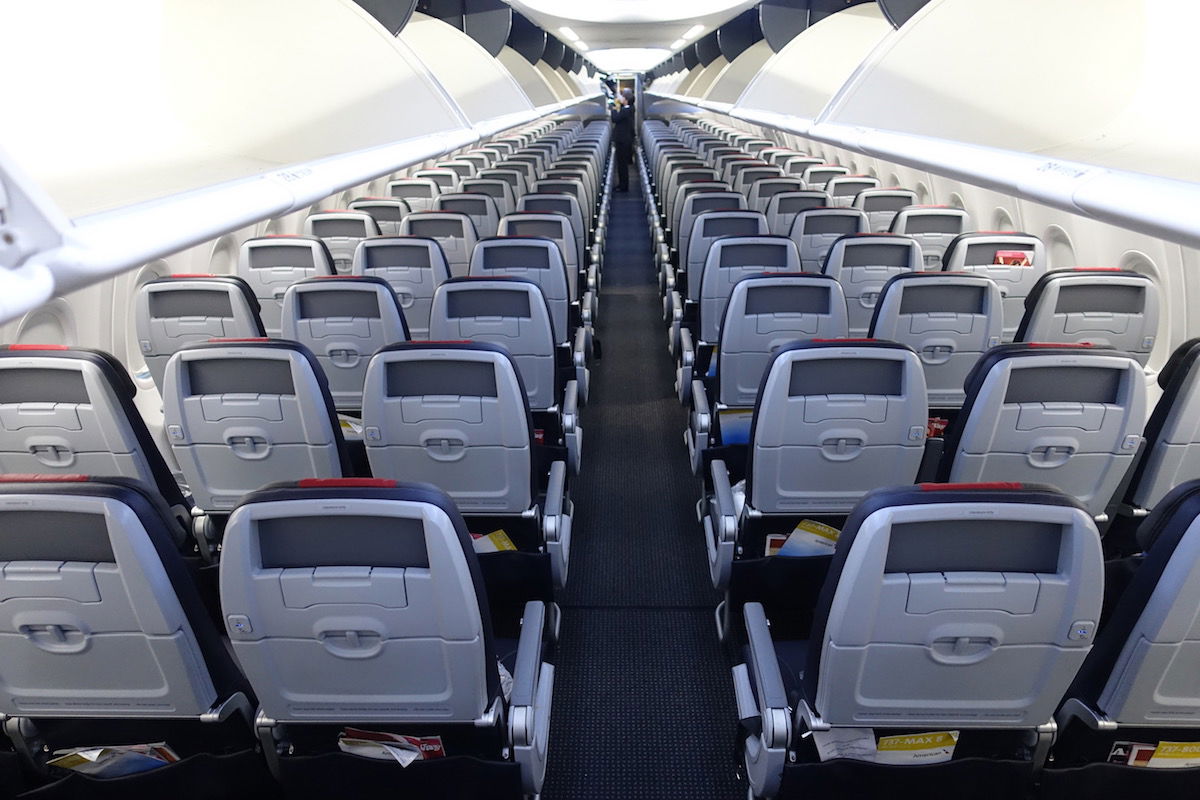 American Airlines' award winning inflight entertainment
So I'm going to take APEX at their word that these are legitimate reviews. I have more faith in this system than Skytrax, which bases their ratings on their "audits," with virtually no transparency as to their methodology.
So the big question now is how passengers thought that the experience American offers is worthy of five stars?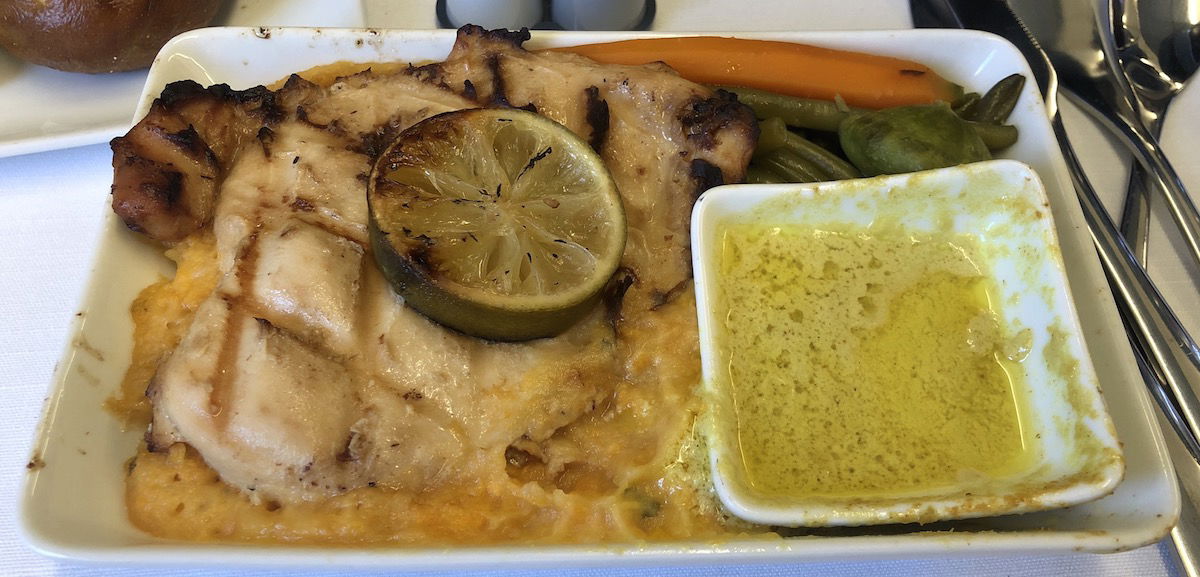 American Airlines' award winning food
How Can We Make Sense Of This?
I can't make sense of these results in absolute terms, so maybe looking at them relatively will shed more light on these ratings?
APEX notes that a total of 35 airlines earned the five star award, including 20 global airlines, 13 major airlines, and two regional airlines.
Meanwhile a total of seven low cost airlines reached four star status, which APEX says is the highest rating that low cost carriers can get.
Allegiant scored the highest possible rating for a low cost carrier, as they were awarded four stars. Let me once again emphasize that these ratings are allegedly based on seat comfort, cabin service, food and beverage, entertainment, and Wi-Fi:
Allegiant doesn't have have entertainment
Allegiant doesn't have Wi-Fi
Allegiant has 30″ of pitch on their planes
Allegiant's buy on board menu includes Oreo's, Chex Mix, Goldfish, Welch's Fruit Snacks, and other similar items
So yes, Allegiant is the highest possible rated low cost carriers across those metrics, and scored the same as Southwest. Similarly, American is the highest possible rated global airline across those metrics, and scored the same as Qatar. When you look at it that way, it sure makes a lot more sense.
It's also worth noting that reviews for flights that were delayed weren't included in the rankings. That's because they didn't want negative thoughts related to the delays to skew peoples' impression of the experience. That sure is convenient for American, given their on-time performance.
I guess the takeaway here is that you just can't trust any ratings nowadays, regardless of whether they're part of an audit, or based on feedback from customers?