American put out a press release today announcing that they'll begin their most extensive Admirals Club refresh ever, starting with their clubs in Phoenix and Sao Paulo. Here's part of the press release:
American Airlines is beginning the most expansive lounge makeover in the airline's history. The Admirals Club lounges at Phoenix Sky Harbor International (PHX) and São Paulo International (GRU) airports, both closed for construction, will lead the way for the modern makeover.

"In the future, when our customers see an Admirals Club sign anywhere in the world, they'll know they'll find a reliable, modern space where they can charge their devices, grab a bite to eat, get caught up on work or unplug from the world around them," says Fernand Fernandez, American's vice president – Global Marketing. "Our goal is to create spaces that are more in line with how people live and spend their time today."

Over the next several years, lounges will receive a stylish, consistent look designed for today's connected travelers.

Renovated clubs will be instantly recognizable to customers, with entryways featuring the American Airlines logo on sleek, white glass. Once inside, customers will be greeted by representatives who are stationed at modern check-in podiums, ready to assist with travel and upgrade needs. Lounge areas will receive a contemporary style overhaul with a mix of tan and gray tones and accents of rich red, along with lighting and other elements that blend in white oak wood and stainless steel.

To improve customers' comfort as well as productivity, the redesigned clubs will feature a variety of custom-made furniture pieces – from communal tables to high-backed chairs outfitted with power outlets and USB ports, making it easier to charge personal devices and stay connected. Restrooms will also be given a modern treatment, with new countertops and tile throughout. A club's individual location will be played up through artwork that represents the destination.

The renovation process will expand some clubs, such as the PHX Terminal A club, giving customers more space to relax and new seating options.

American will start construction on clubs in Miami, New York (JFK), Dallas/Fort Worth and Los Angeles this year, with clubs in Chicago, London and other key cities entering the renovation phase in the coming years. Ultimately, the makeover will touch all of American's lounges.

American is also upgrading its food and refreshments. Earlier this year, Admirals Club lounges rolled out an enhanced and healthy selection of complimentary offerings such as Greek yogurt, oatmeal, hearty soups and sweet and savory snacks. More food enhancements are coming this summer.
Here are some artist renderings of the new clubs: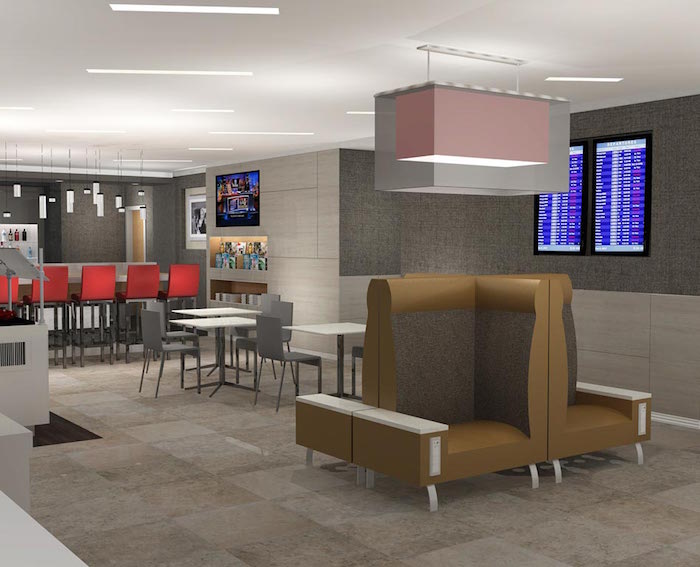 So what do I take away from this?
The refresh is starting with the Phoenix and Sao Paulo lounges, and will also include the Dallas, Los Angeles, Miami, and New York JFK lounges this year, with other lounges to follow in coming years
American will be "enhancing" their food and refreshments this summer, whatever that means
American is going with a "modern" look for the new lounges, which to be honest look to me a bit cafeteria-like; that being said, with how crowded and heavily used these lounges are, that might just be the most durable and practical option
It seems like the "model" for the refresh will be very similar to some of the newer lounges they've opened recently, like the Admirals Club in the American Eagle terminal at LAX.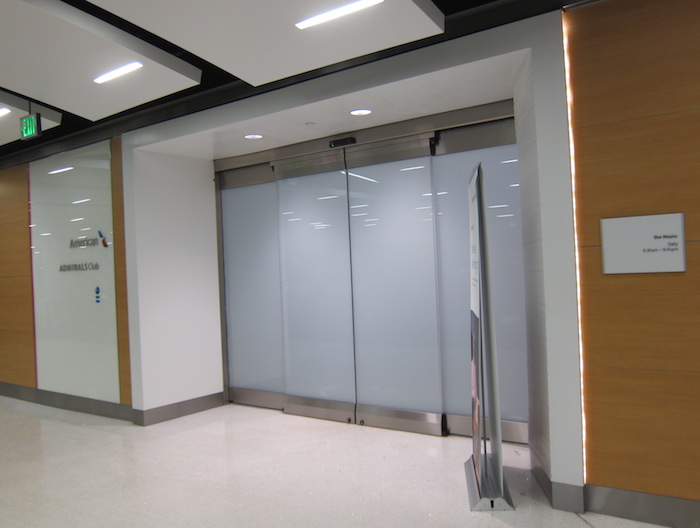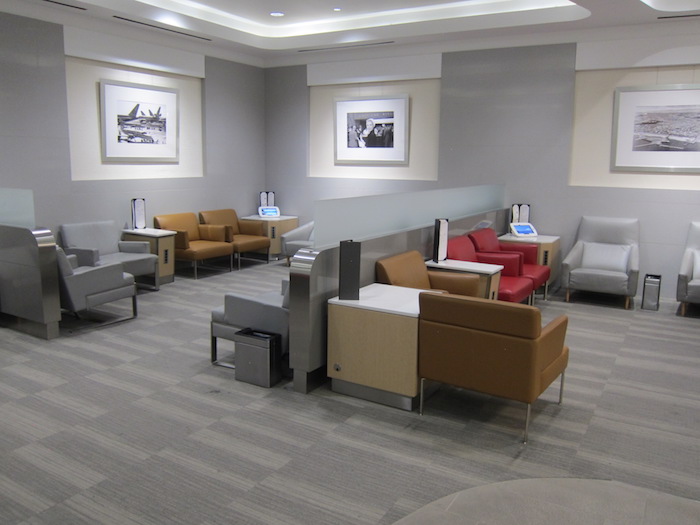 Over the years my thoughts on what matters in US airlines' lounges has changed significantly. Here's what I care about nowadays, roughly in order:
To me the most important thing is that the lounge is a comfortable place from which to work, which means fast Wi-Fi is a must, and "proper" work stations are also really important
There need to be lots of power outlets, which it seems American is prioritizing with the redesign; it amazes me how many new clubs don't have charging stations within reach of every seat
Shower rooms are awesome, and this is an area in which American is already better than average; of course the usefulness of this varies significantly depending on your travel day
Personally I couldn't care less about the "free" snack selection. Even the "enhanced" Delta SkyClub snacks aren't any good, in my opinion. All I want in an airline lounge is a cup of coffee in the morning or a Diet Coke with lime in the afternoon. Everything else I'll get elsewhere.
Back in the day I could rely on American's domestic first class food to at least be edible, though that's not the case anymore, which means more often than not I'm picking up a sandwich or something similar at an airport deli if I have a long travel day.
What do you value most from a US airline's lounge?