While Delta SkyMiles and United MileagePlus have switched to revenue based frequent flyer programs, American AAdvantage has stayed more "traditional" as of now, and continues to award miles based on how much you fly as opposed to how much you spend.
That being said, in order to go after the (minority) of high yield customers who come out ahead under a revenue based system, AAdvantage has published a couple of promotions to incentivize them to fly American. These promotions are both valid for all of 2015: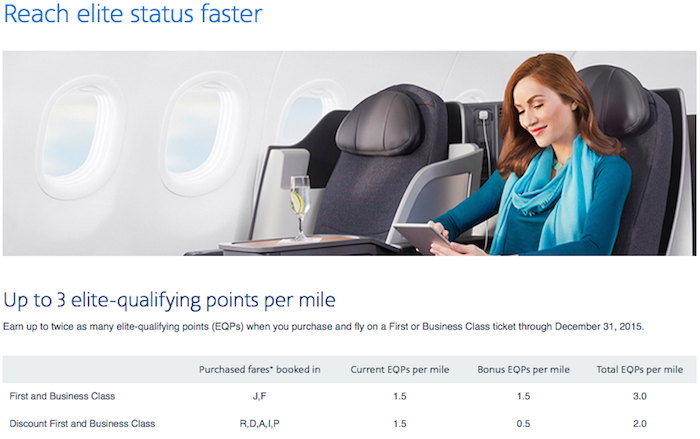 What's interesting is that when American published the promotion for bonus elite qualifying points, they put the following at the bottom of the terms & conditions:
Airline tickets issued as a result of airfare offered inadvertently or by mistake will not be eligible for elite-qualifying points.
Now admittedly they're fully within their rights to do that, though:
Ultimately American is generating a lot of goodwill by honoring such a mistake fare, and part of that is negated if they're going to go out of their way to reward those customers less
It creates the slippery slope of how American defines "airfare offered inadvertently or by mistake"
Then again, airlines have unlimited liberties in terms of what they do with their frequent flyer programs, so they're well within their rights to do that (though it doesn't mean we have to like it).
Anyway, I've been asked no fewer than a dozen times now whether the Beijing business class mistake fares were earning bonus EQPs in practice. And based on the data points I've received from readers, American is indeed awarding the bonus EQPs for travel on the Beijing mistake fare. So instead of earning 1.5 EQPs per flown mile, you'll earn 2.0 EQPs for flying on an "I" business class fare.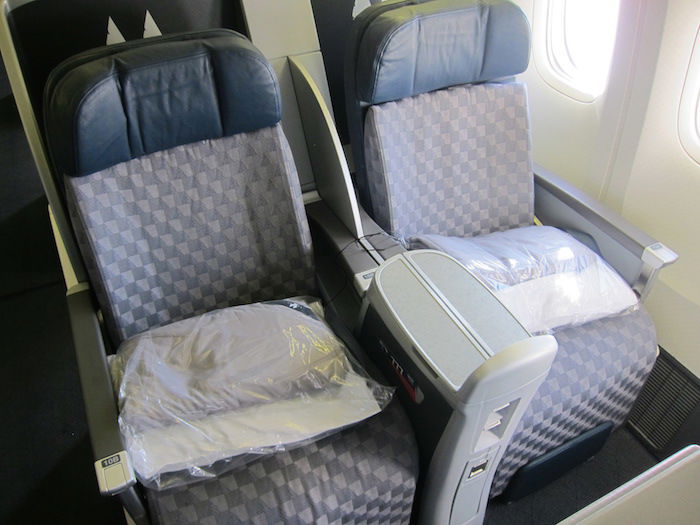 It's anyone's guess whether that will continue, but as of now that's the case. And I think it's the right thing for American to do.
Do you think American should issue bonus EQPs for travel on mistake fares?