I don't know about you guys, but when I'm booking a flight on which I'm hoping to upgrade, I always choose flights based on how many first or business class seats are left for sale, since that's typically the best indicator of upgrade odds. The more seats that are still available, the better the odds of your upgrade clearing.
Well, if you're looking to book an American 787-8 anytime soon, your upgrade odds are actually much better than you may assume. Let me explain.
American is in the process of retrofitting their longhaul fleet to add premium economy. As of now, all of American's 787-9s, 777-200s, 777-300s, and A330-200s, feature premium economy.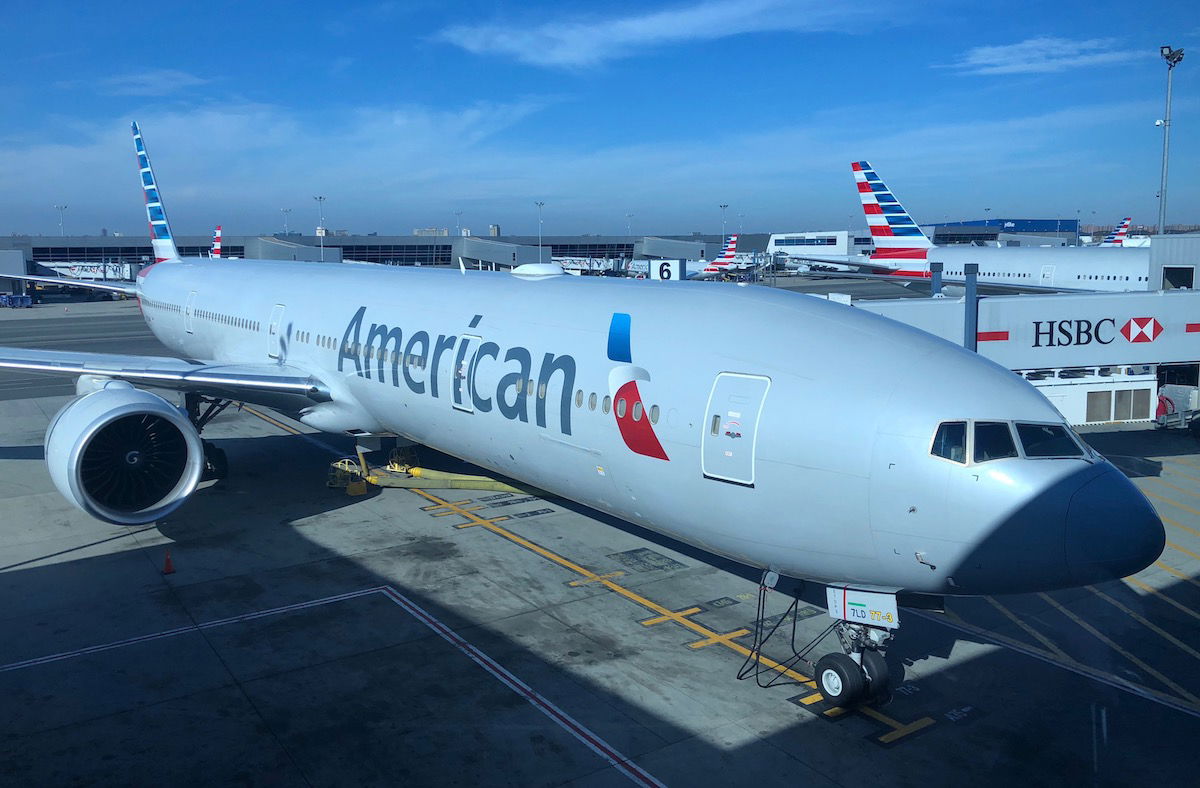 All American 777-300ERs already have premium economy
The only remaining aircraft on which American is installing premium economy is the 787-8, and it's expected that all of those planes will be reconfigured by mid-2019.
American is making one other major change to their 787-8s. While these planes are being reconfigured, they're going from having 28 business class seats to having only 20 business class seats, which is obviously awful news in terms of upgrade and award ticket odds, and even in terms of finding cheap premium fares.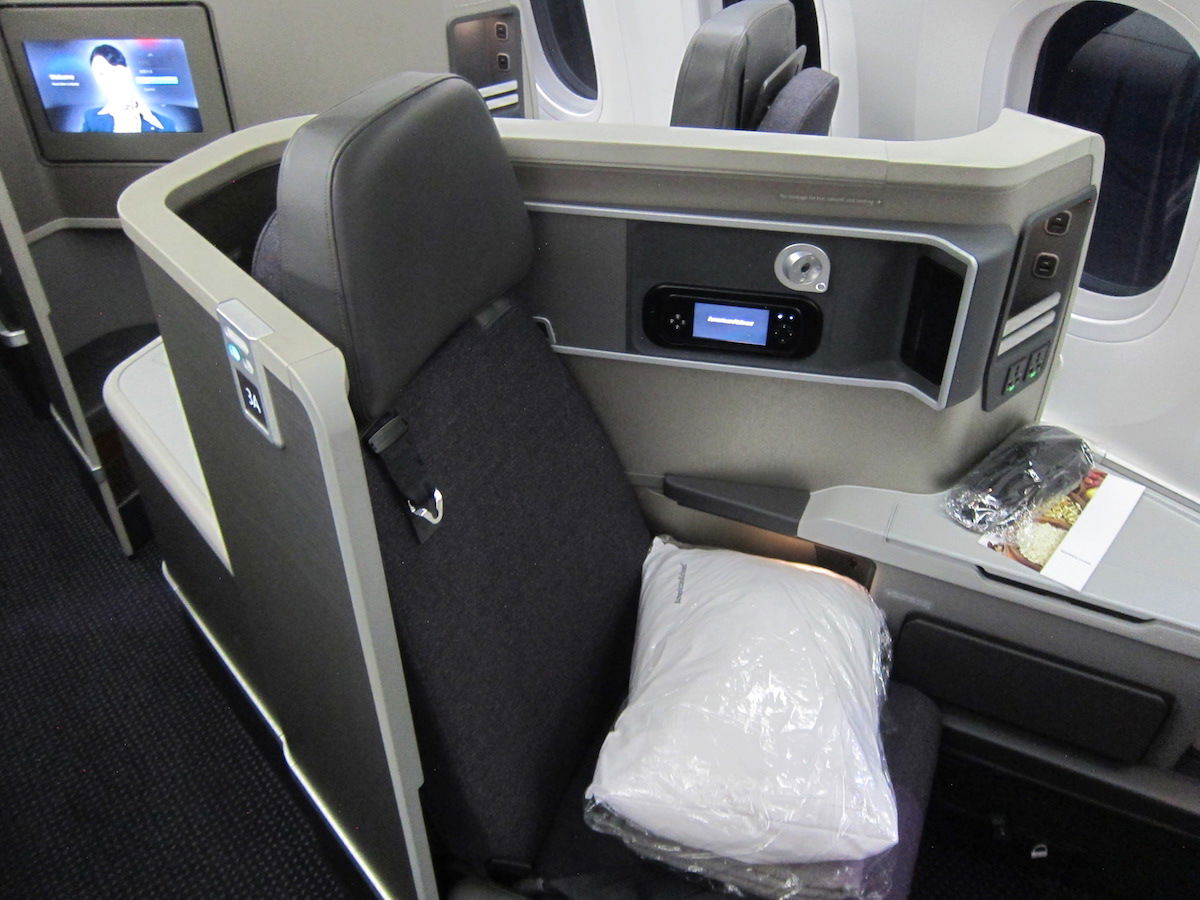 American is reducing their business class seat count on the 787-8
American Airlines currently has 20 of these Boeing 787-8s in their fleet, and it appears as if effective immediately, the airline is only selling 20 business class seats per flight on the 787-8.
However, for the time being a majority of 787-8s still feature 28 business class seats. As far as I know, only a single 787-8 has been reconfigured so far.
What this means is that a flight that's sold out in business class may in fact only have 20 of the 28 business class seats booked, a flight that only has two seats for sale may actually have 10 more business class seats available, etc.
Take tomorrow morning's flight from Chicago to Dallas, for example, which has only one first class seat for sale.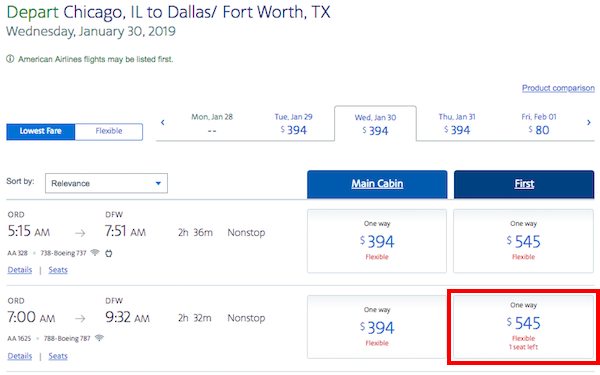 However, if you look at the seatmap, you'll see that nine first class seats are still for sale.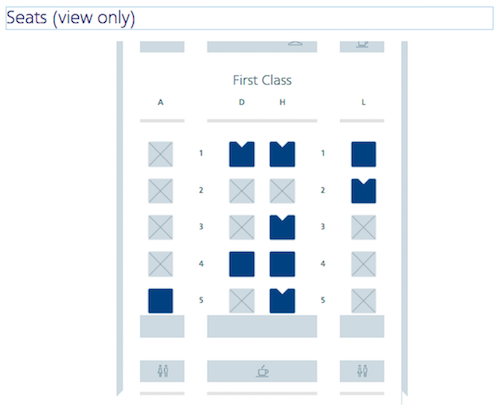 While seatmaps aren't always an accurate indicator of availability, in this case they are, as it seems to reflect American's current practice.
Of course the risk is that there could be a last minute aircraft swap, in which case them selling 20 seats is the right move, and you won't suddenly find an additional eight last minute upgrades processed.
However, for the time being you can expect that if you're booked on a 787-8, there are likely to be a lot of upgrades at the gate.
Bottom line
American will be rather aggressively retrofitting their existing 787-8 aircraft to remove business class seats and add premium economy.
Effective immediately they're only selling 20 business class seats per flight, regardless of whether the flight is operated by a plane with 20 or 28 business class seats.
What this means is that your upgrade odds may be much better than you'd think based on looking at the inventory. Just expect upgrades to clear day of, and don't be too disappointed if you end up with one of the planes that has just 20 business class seats.