A couple of weeks ago I wrote about how La Compagnie, the French all-business class startup airline, will soon be launching flights between London and Newark.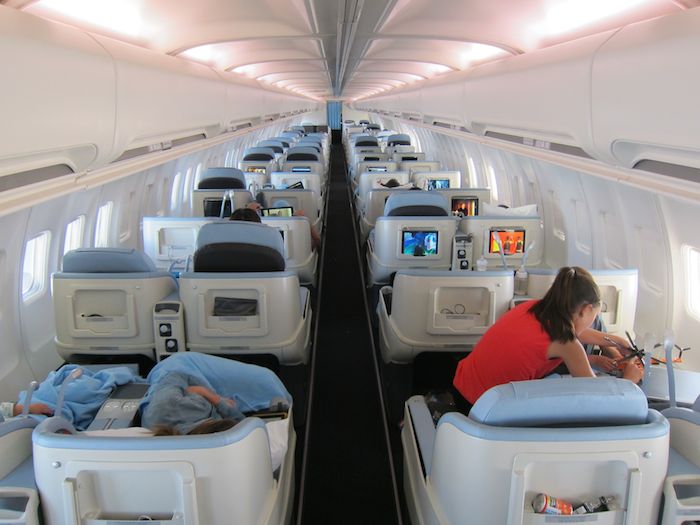 While they initially announced that the service would launch on March 29, 2015, they've now started selling tickets for travel starting April 24, 2015.
La Compagnie Newark to London tickets now for sale
La Compagnie's London Luton to Newark flight will operate 5x weekly (every day except Thursdays and Saturdays) with the following schedule:
B07 Newark to London departing 10:20PM arriving 10:30AM (+1 day)
B06 London to Newark departing 5:45PM arriving 9:00PM
Apparently they eventually have plans to offer more daily service, though we'll see if/when that happens.
Amazing business class fares between New York and London
La Compagnie has some amazing introductory fares in the market. They're charging $1,007 roundtrip per person for business class, including all taxes and fees.
This promotion is valid for bookings made through April 24, 2015, and for travel between April 24 and June 30, 2015.
Availability is theoretically limited, though in practice I find that La Compagnie offers lots of tickets at their promotional fares.
Those fares are especially amazing when you factor in that the UK Air Passenger Duty alone is ~$210, and that's included in the fare.
If you're originating in the UK, they have an even more special promo fare. La Compagnie is charging £1,005 (~$1,500) roundtrip for two in business class, though it's only available for the first 500 people that book. Their introductory fare out of the UK is otherwise £1,005.
La Compagnie product quality?
As I explained in my review of La Compagnie's business class between Paris and Newark, I don't think they have a great business class product. That being said, there's no denying they represent a hell of a value, given that they're basically charging economy fares for business class.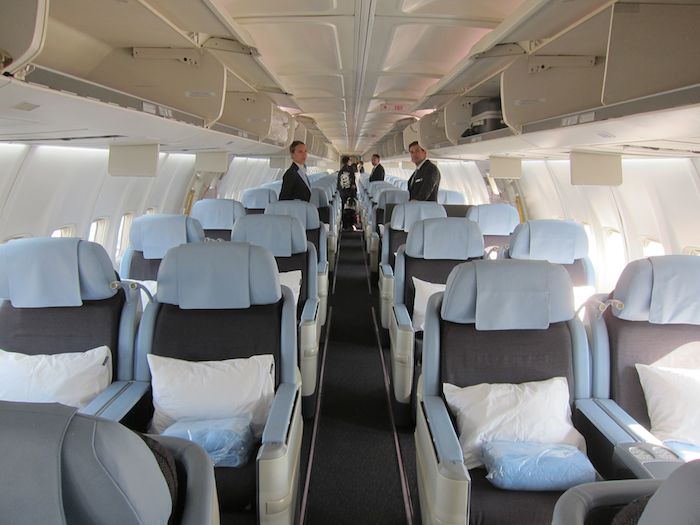 Expect an angled seat and decent catering, but not much more.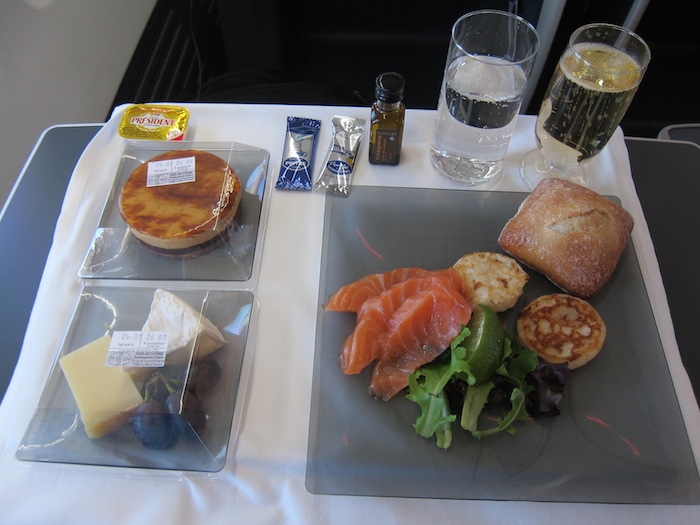 Bottom line
This is an insanely good value, and I'd definitely consider taking advantage of this. I think La Compagnie is especially compelling for infrequent leisure travelers that aren't loyal to an airline (and therefore don't care as much about loyalty programs). And really it should be compelling to anyone that flies in the market frequently and doesn't require a flat bed.
The only caution I'd add is that La Compagnie has a track record of not launching flights on time, so I wouldn't necessarily count on that April 24 launch date. As you can see, they already delayed the inaugural from late March to late April, and we'll see if that ends up sticking.
I'm tempted to book the inaugural… anyone else wanna join me for a weekend in London? 😀