American seems to be experiencing computer issues today, which have grounded flights nationwide. The cause of the ground stop is apparently "computer issues," though that's all we know as of now.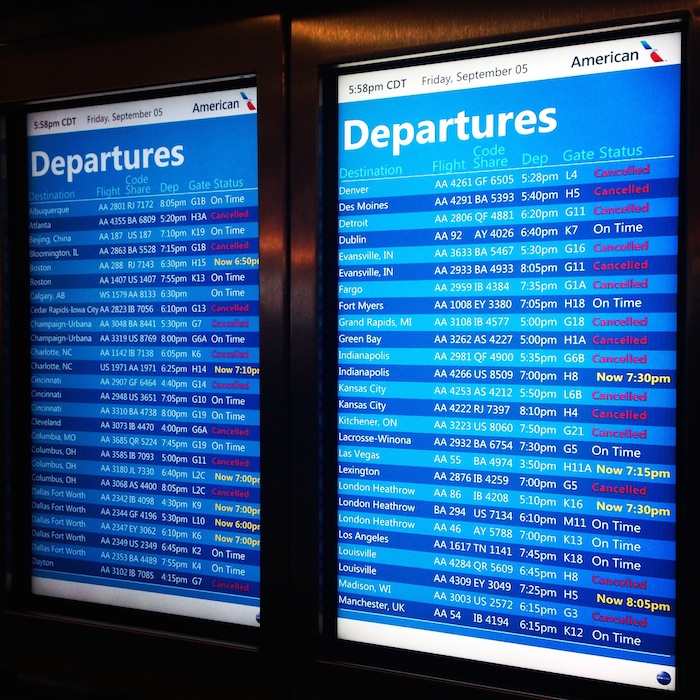 American's website also isn't working properly, whether you're trying to book a flight, log into your AAdvantage account, etc.
When I first heard about this I had to quickly check my calendar and make sure it wasn't October 17, which is the day American & US Airways are merging their reservations systems. That's actually a month from today, so I'm guessing the problem is unrelated (though I wouldn't be surprised to see a similar issue then).
Hopefully American fixes their computer issues shortly, so flights and their website can be back up and running! While this issue will likely be resolved soon, I'm sure the ground stop will cause delays throughout the day, and perhaps even into tomorrow. So be sure to check your flight status.
I'll update this post when we find out more.
Have you been impacted by American's computer issues today?