There are some really interesting flights out there.
For example, even just taking a North American centric approach, most people probably don't realize that Uzbekistan Airways flies between New York and Tashkent. Or that Condor seasonally flies between Frankfurt and Whitehorse. Or that Air Saint-Pierre operates a seasonal charter service between Paris and Saint Pierre and Miquelon.
Well, there's another pretty awesome flight making a seasonal return this summer, for some very limited dates.
I recently wrote about Russian airline Yakutia, which has a cool-looking new business class on their 737-800s.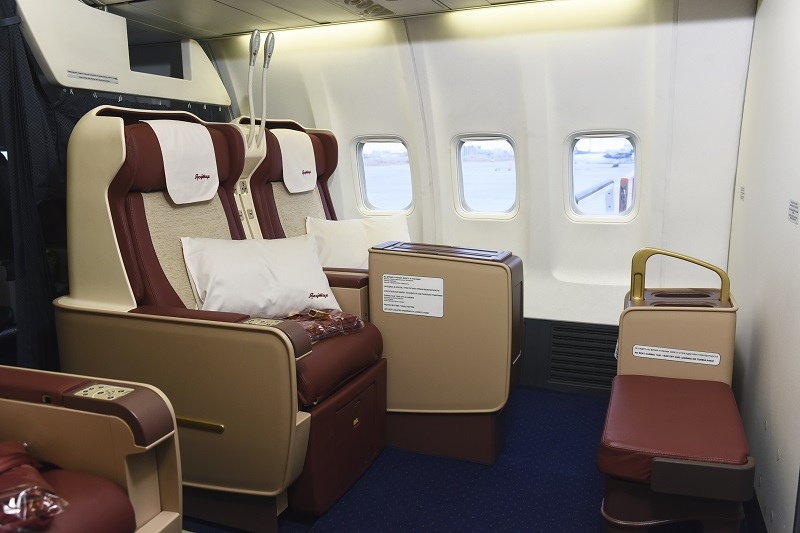 For several years now the airline has been offering a seasonal flight to the US, and it's making a return this summer, so I wanted to talk about that in this post.
Yakutia will be operating three flights this summer between Petropavlovsk-Kamchatsky and Anchorage. The flight will operate with the following schedule on August 18, August 25, and September 1, 2019:
R3509 Petropavlovsk-Kamchatsky to Anchorage departing 8:25PM arriving 4:50AM
R3510 Anchorage to Petropavlovsk-Kamchatsky departing 7:00AM arriving 7:45AM (+1 day)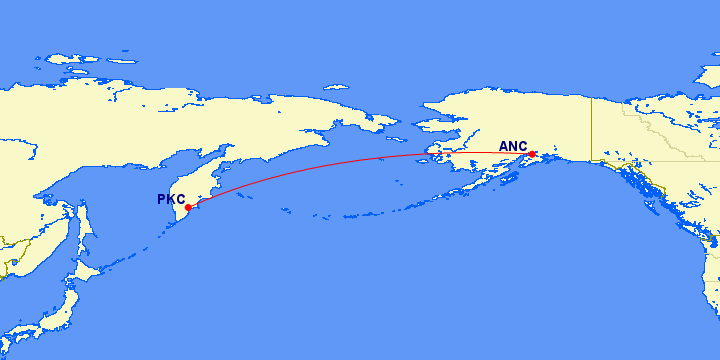 Fares for these flights are really expensive. A roundtrip ticket costs just under $2,000, while a one-way ticket prices out at about half that much.
Yakutia will use a Boeing 737-700 for this flight, which doesn't feature business class, but rather is in an all economy layout.
The flight covers a distance of just under 2,000 miles, and given that it crosses the international dateline, it has quite a schedule — on the eastbound flight it lands over 15 hours before it takes off, while on the return it lands over 24 hours after it takes off.
The Kamchatka Peninsula isn't connected to the rest of Russia by roads, so this is truly very isolated. The area has a population of under 180,000, and that population has decreased significantly over the past several decades.
This flight to Anchorage has been operating for over five years, and it's my understanding that a majority of the passengers are tourists coming from Alaska, given the natural beauty found in this part of Russia.
While the area is pretty isolated, there are quite a few flight connection opportunities out of here — you can fly a Rossiya 777 all the way to Moscow, and there are also connections to Novosibirsk and Vladivostok (including on oneworld member S7 Airlines).
So, so, so cool…
Anyone as tempted to take this flight as I am?
(Featured image courtesy of Björn Strey, tip of the hat to ANC RED-EYE)