I feel like there are some things I shouldn't have to post PSAs about, but…
Lufthansa conveniently has two lavatories on the upper deck. That should be plenty for a cabin with four passengers in it. Please use them to change. That's partly what they're there for.
Yes, I'm looking at you, guy in the first row of first class on my flight last night. And his girlfriend as well, who did the same thing.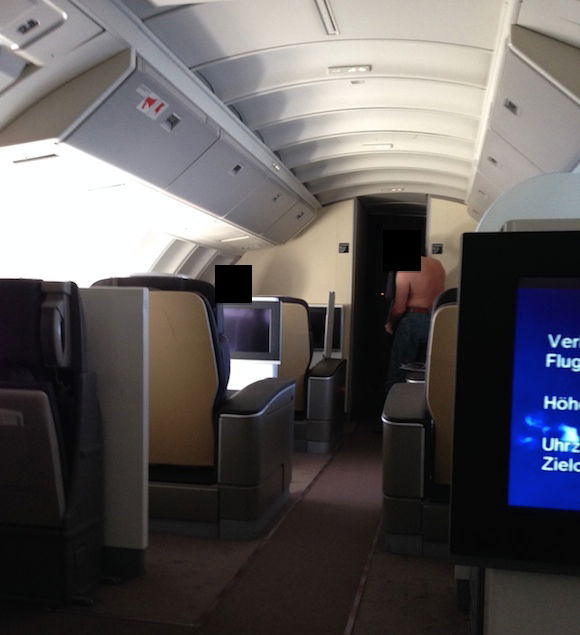 Have you ever seen anyone undress in the cabin?