Air France operates a daily service from Paris to Shanghai as flight AF116, using either a Boeing 777-300ER or Airbus A380 (depending on the day of the week).
Last Sunday evening, the flight departed with 282 passengers on board a Boeing 777. The plane did make it most of the way to Shanghai, but mid way through the flight, the crew noticed a strange acrid smell and smoke in the cabin, so the flight diverted to Irkutsk, Russia on Monday.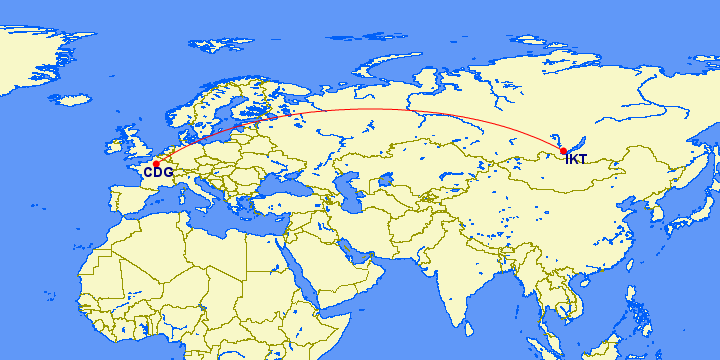 Engineers attempted to fix the problem with the plane, but realised the problem was not a quick fix, so the passengers were sent to a local hotel while a replacement aircraft was sent from Paris.
Seems like a pretty standard way to handle a diversion, right?
Well the passengers had some awful luck with this flight beyond the initial diversion.
Irkutsk airport does not have airside hotel rooms for almost 300 passengers. The passengers did not have Russian visas, so while they were allowed to enter the country for the purpose of staying in a hotel, they were accompanied by police the entire time and not allowed to leave the hotel.
The replacement aircraft landed in Irkutsk on Tuesday. Passengers boarded, but that aircraft then suffered its own mechanical problems so could not take off, so the passengers were taken off the aircraft and sent back into the cold to the hotel.
While the weather in both Paris and Shanghai was comparable — a maximum of between around 40 – 62 degrees Fahrenheit (9 – 16 C), the weather in Irkutsk (Siberia) was a freezing 11 F/-12 C degrees!
A third plane was able to eventually arrive in Irkutsk on Wednesday and carry the passengers the remaining distance to Shanghai, arriving 68 hours behind schedule.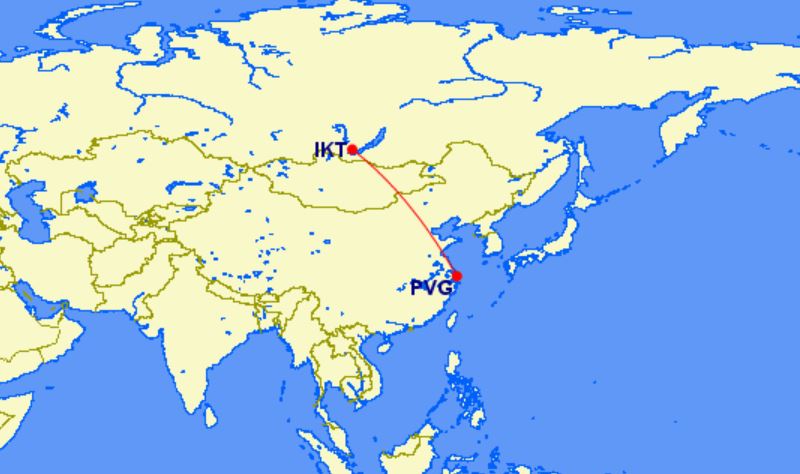 Here is some footage of the plane and passengers at Irkutsk. Initially passengers were denied access to their checked luggage — notice how inappropriately some of the passengers are dressed for below freezing temperatures!
One passenger wrote on Twitter:
We are dirty, we smell, it is now over 30 hours that we are under house arrest, without a suitcase or passport.
Bottom line
Next time you have a delayed flight, think of these passengers being ferried around in the snow in Siberia without their checked luggage!
This is another reason to consider traveling hand luggage only wherever you can.
Have you even diverted to a different climate?