I needed to be in downtown LA last night, and hotel options were quite limited. Everything was pretty booked up, so I was going to pay quite a bit no matter where I stayed. After much consideration I decided to book the Ace Hotel. As much as I love collecting points at the major chain hotels, sometimes it's fun to try something new and stay at an independent property.
Friends have raved about the Ace Hotel, or at least the rooftop bar.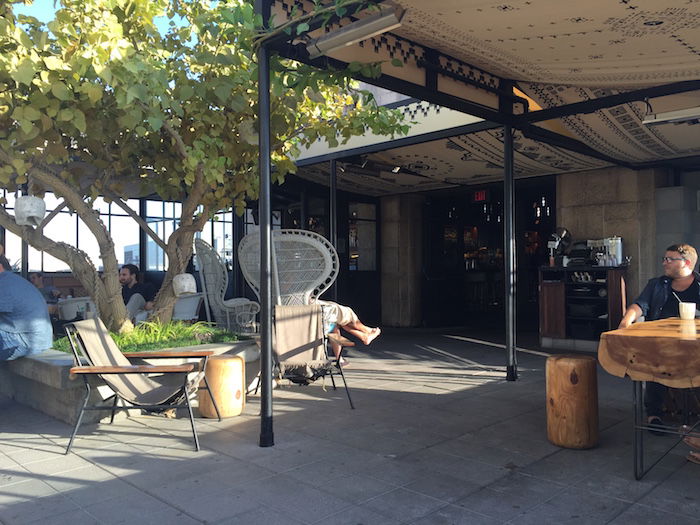 I ended up booking a "Loft," which is described on the website as follows:
Our spacious Loft rooms offer a king bed, private kitchenette, and fully-stocked minibar, in addition to a flat screen television and custom Revo Radio. Some rooms include an acoustic Martin Guitar and/or an Ace x Rega LP1 turntable with a curated selection of vinyls from our friends at Amoeba Music. All of our rooms come with free internet, Rudy's toiletries and Pearl+ soaps.

Sample room images. Does not represent all rooms.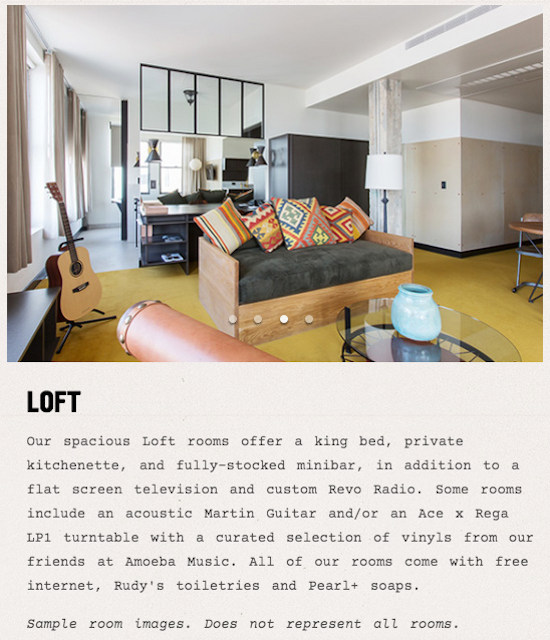 Here are the pictures of the Loft on the Ace Hotel's website: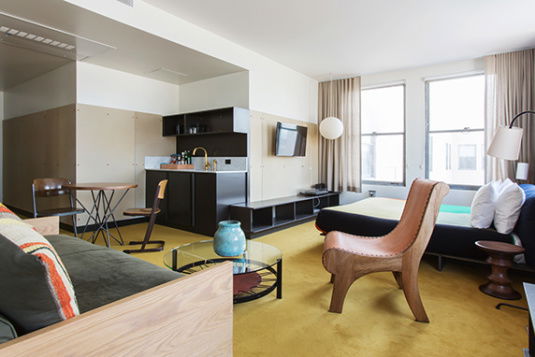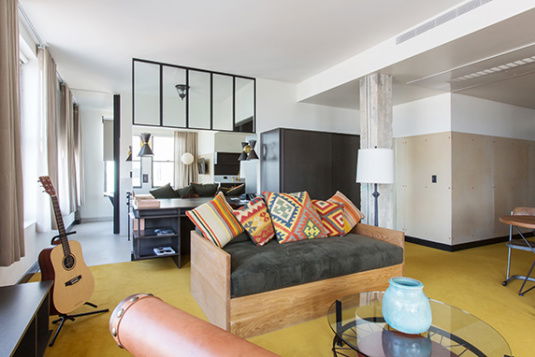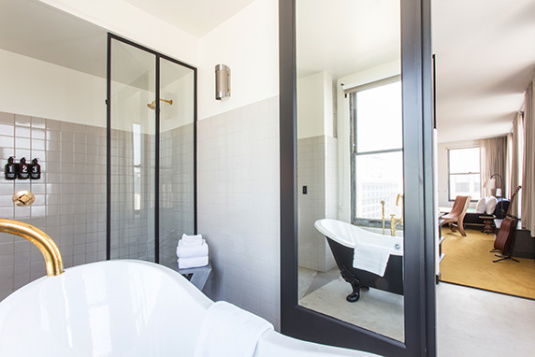 I saw the disclaimer about those just being sample room pictures, so I realized my room might not look exactly like that.
The check-in experience was interesting — it reminded me a bit of this skit from "Inside Amy Schumer:"
The associate said "oh you're booked in a Loft, it's such a cool room. I really think you'll like it." I was excited!
I headed up to my room, and the below is what I found, which can best be described as a spacious cave.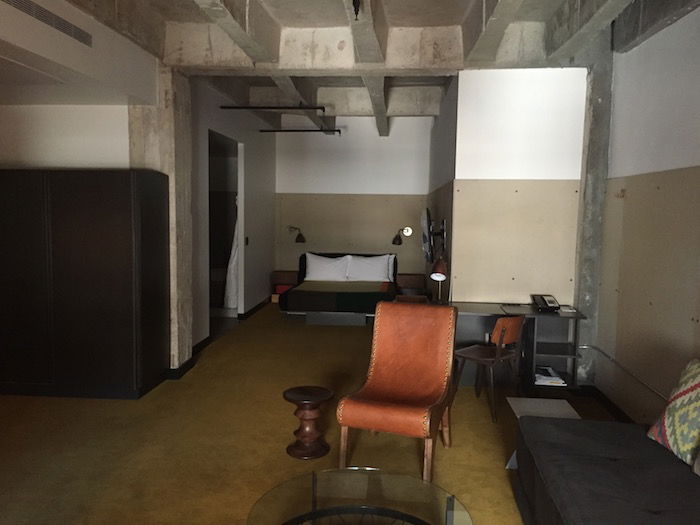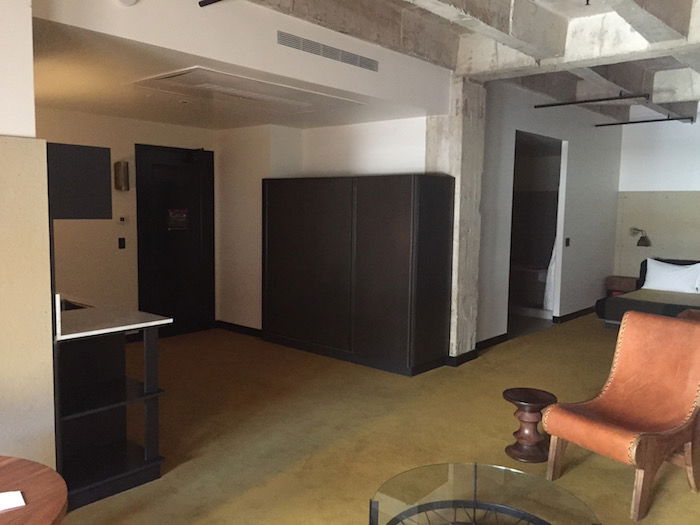 While the room was huge, the only natural light were the two small windows at one end of the room.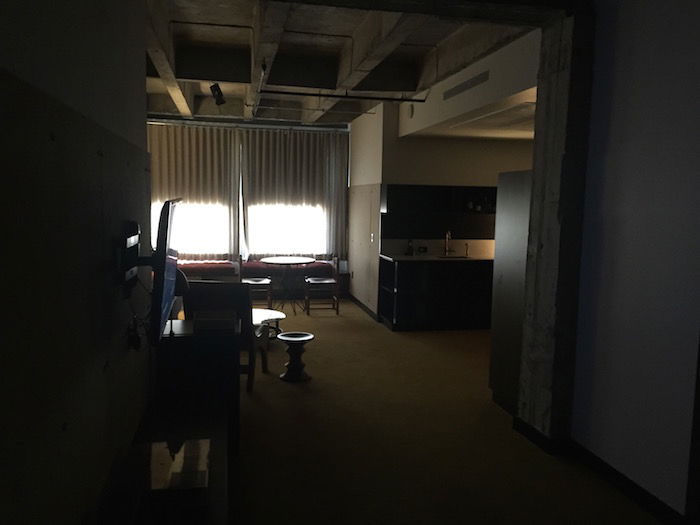 And here's the view from those two windows: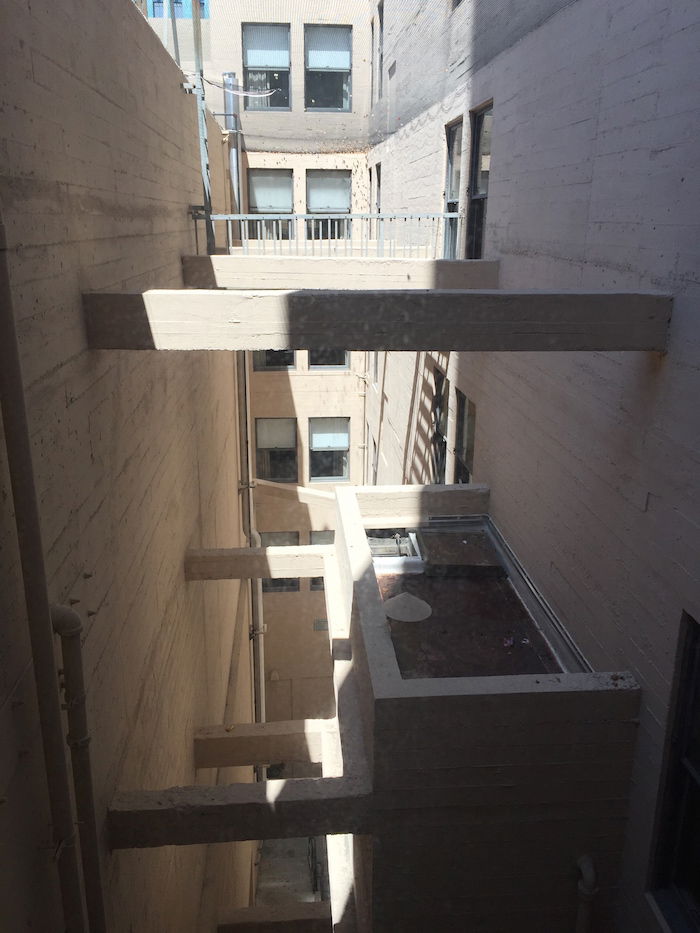 Not only was there very little natural light, but there also weren't many lighting fixtures.
Furthermore, the bed was a queen size bed, and not a king size bed. Not that it really matters, but don't advertise a room type as having a certain type of bed when that's not the case.
Beyond that, the room smelled nauseating. The smell could best be described as a combination of mildew and puke.
I sort of just stood in that room for five minutes in disbelief. Between the smell, the fact that it was a completely dark cave, and that it had non-existent views, I was actually borderline offended at the false advertising going on here. I understand the pictures on the website are only a sample, but their online advertising is bordering on catfishing, if you ask me.
I FaceTimed Tiffany to give her a room tour and make sure I wasn't going crazy. She confirmed I wasn't (at least not regarding this!).
So then I went back down to the front desk. I'm a firm believer in always being friendly to front office associates (or people in general, for that matter), and rarely do I complain. I went with "maybe there was some confusion on my end, but I booked a Loft, and what I was assigned looks absolutely nothing like the pictures on the website. Do you have something else available instead, maybe?" The associate apologized and quickly assigned me a different room.
The new room was slightly smaller but much nicer.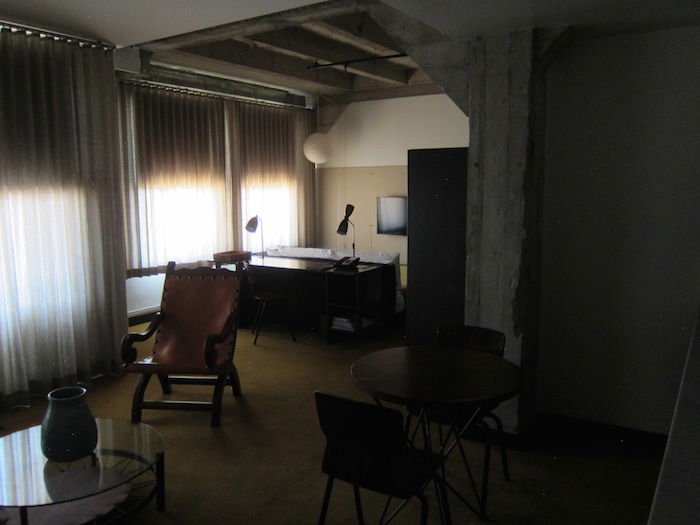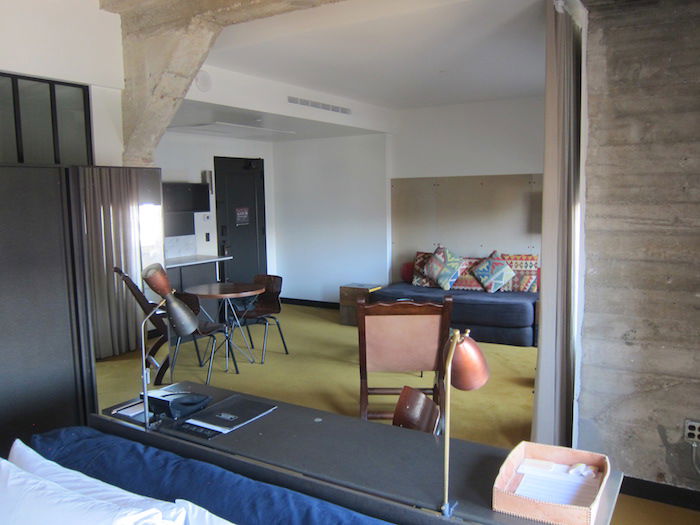 The views from the new room were still a huge improvement over the ones from the previous room. 😉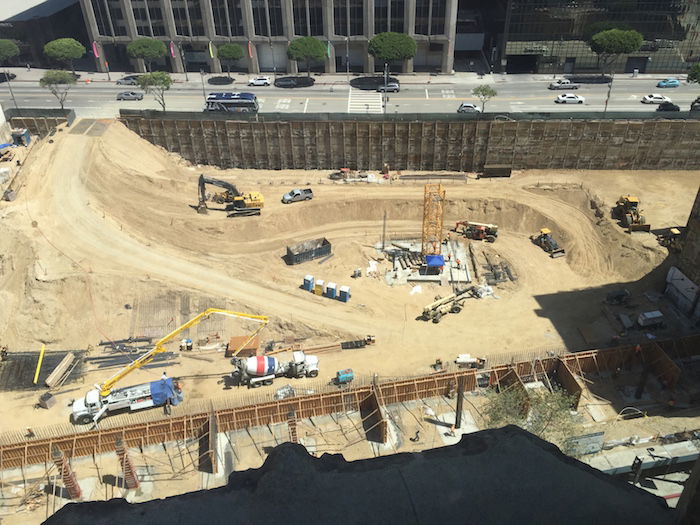 While I love the idea behind this hotel, there's just too much of an emphasis on style over substance, in my opinion. I'd rather stay at the Westin or Sheraton down the street.
I'm curious to hear what you guys think — for hotels with unique rooms within a category, how much variance in room quality is acceptable? Would anyone be happy having booked a Loft (which is one of their top room categories) and receiving the room I was originally assigned?