At the moment you can score an incredible deal on business class travel to Europe next spring, summer, or fall, by booking through aavacations.com. If two people travel together you can fly roundtrip business class to Europe for under $1,100 per person on American or British Airways.
This seems to be valid from several US cities to Paris, including Boston, Los Angeles, Miami, New York, etc.
These fares are exclusively available through American Airlines' vacation packages website, and you can save money by combining airfare and hotels. The catch is that you can also just book a really cheap hotel as part of this, and not actually use it.
How To Take Advantage Of This Deal
To get started, go to aavacations.com and click the "Advanced search" option at the bottom left.

Select your travel dates, and then I suggest selecting the option to make the hotel dates different than the flight dates. You need to select at least three days in a hotel, so that is what I would select. Also remember that two people need to be traveling.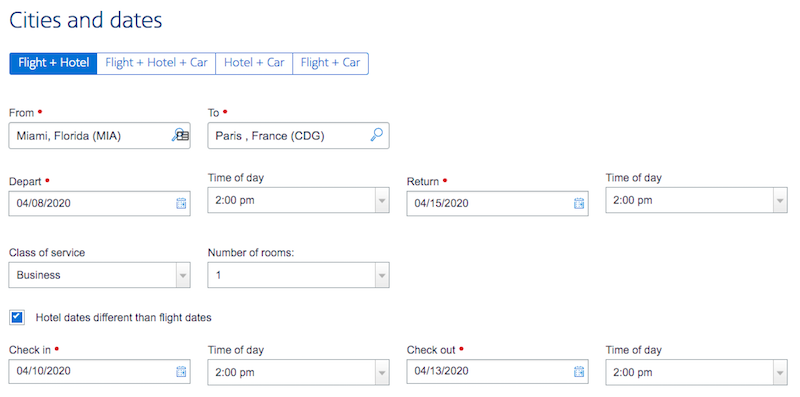 Then select the hotel, and I recommend sorting by price, with the lowest displaying first. If you want you can just pick the cheapest hotel.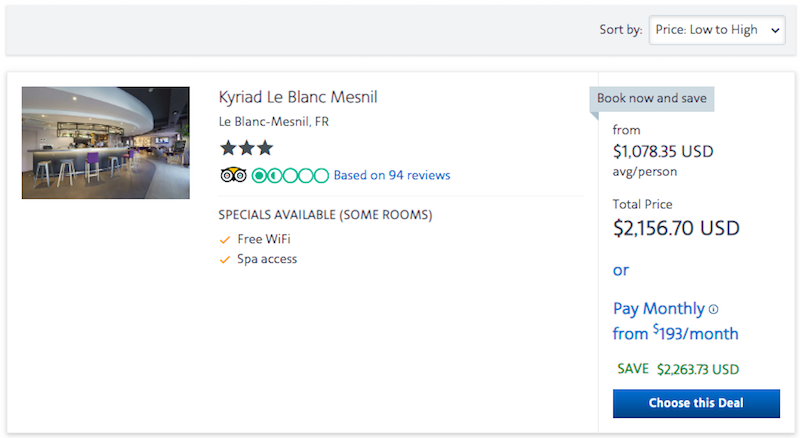 Then select your flights. You should see options on American, as well as codeshare options on British Airways.

You'll see the super low prices when everything is said and done, like $2,156 roundtrip for two people.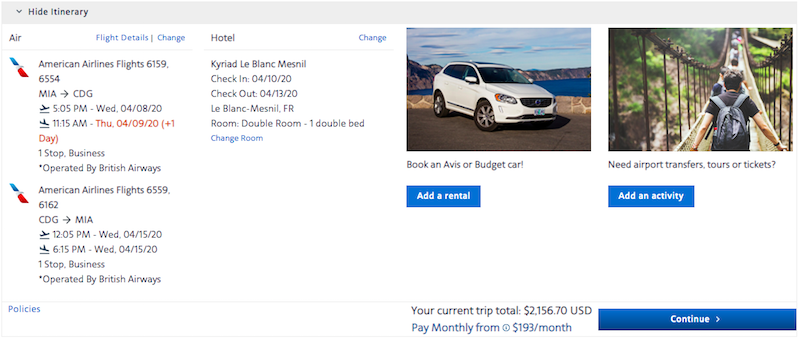 Note that not all days will have these cheap fares, though many do. So if you go through this process and don't find a cheap fare, try again with different dates.
Hurry, this won't last!
(Tip of the hat to Rowyourboat)