Good evening from Frankfurt! You ever have one of those flights where everything goes right? Well, I just had one on Singapore Airlines (not surprisingly, I suppose). The conditions were perfect — first class was almost empty, the flight time was 12 hours (the perfect length, in my opinion, given that it allows eight hours of sleep and two hours on each end for a good meal), the service was spectacular, and the meal was the best I've ever had on a plane.
While I'll post the trip report shortly, here are a few pictures: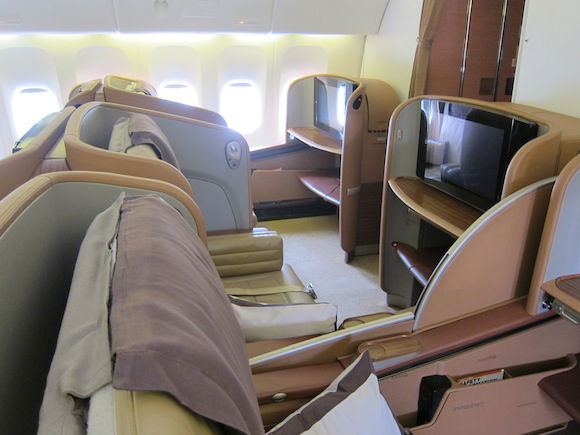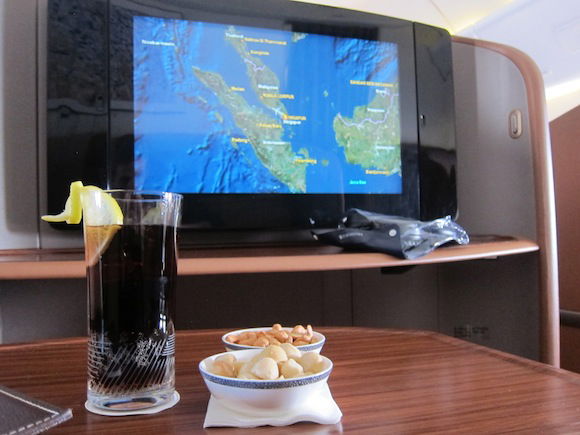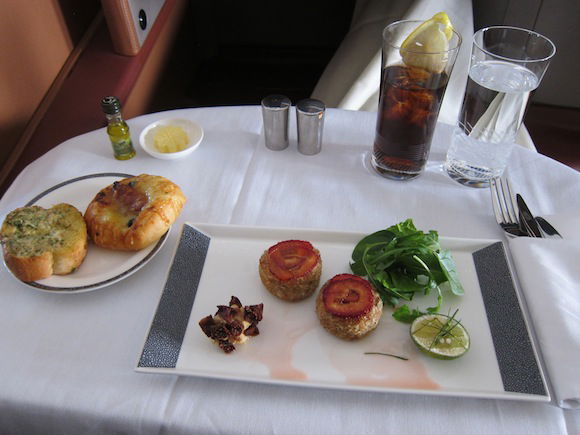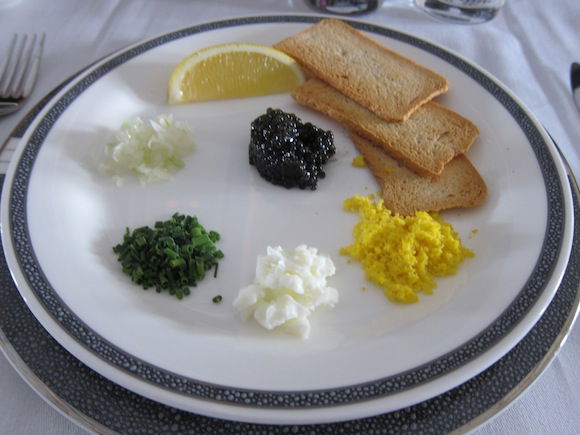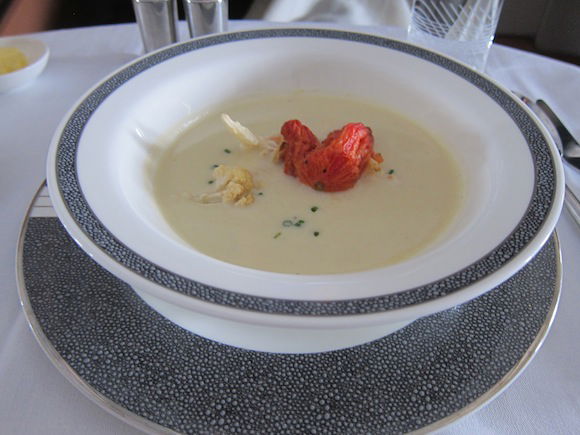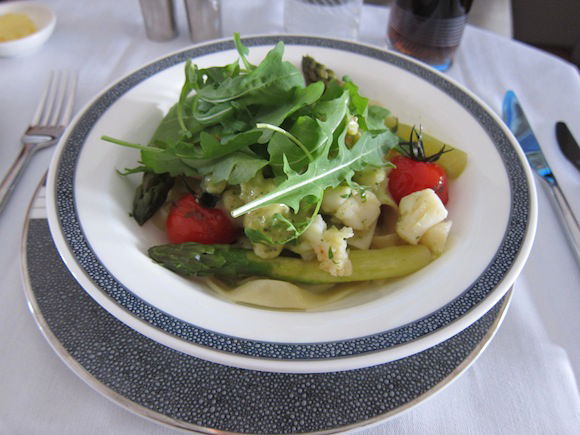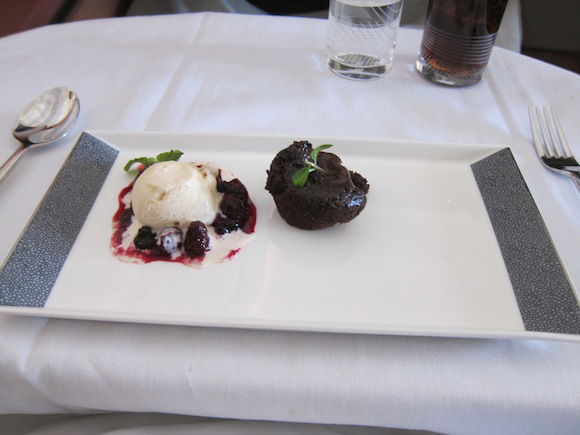 And while perhaps the terminals at Frankfurt Airport aren't the most efficiently designed (to put it nicely), for me it's the most exciting airport in the world. Not only do I love it because Lufthansa is among my favorite airlines, but the variety of airplanes and airlines at Frankfurt Airport makes me feel like a kid in a candy store.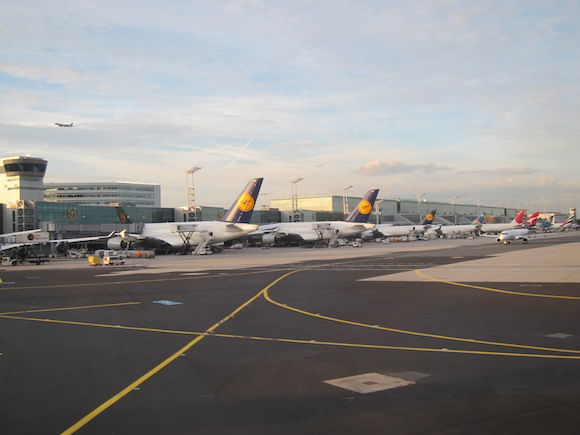 And to finish off the day, look what was waiting for me in my room. Thanks to a certain blog reader who shall (publicly) remain nameless!