As I've written about previously, my wife and I are celebrating our 10th anniversary in the Maldives next month.
And with the trip getting closer, I've become obsessive about reading reviews and anticipating all the little details.
TripAdvisor, BoardingArea blogs, FlyerTalk trip reports, YouTube videos and Instagram have all started to fill those little breaks in my workday.
From the food porn posted by the resort's chef…
…to news that the new Etihad first class lounge in Abu Dhabi might finally open.
I'm very much enjoying our trip before it begins.
In fact, I am a firm believer in the school of thought that the anticipation of a trip adds to the experience.
My wife, however, thinks I'm nuts. She ignores most of the things I show her. She thinks knowing too much in advance spoils the surprise. And she very much prefers her "point me in the right direction" approach to our travel.
I'm not sure that she'd ever go for the complete surprise trip like Ben's adventure with his dad. But, that might have more to do with the fact if she doesn't ask questions, she could end up on a trip with a routing like this.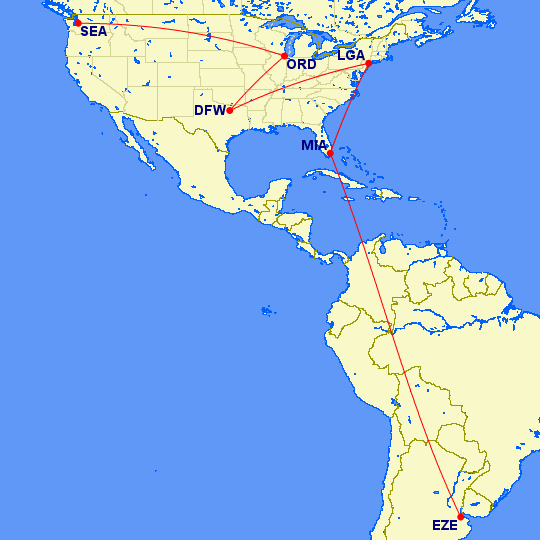 My wife has taken on Tiffany's husband's mantra of "trust but verify" when it comes to big picture stuff.
The nice thing for us is the balance between our styles works out well and we both ultimately enjoy our trips in our own way. I get the satisfaction of planning with her input on the big picture details. And she gets to not worry about spending too much time
But, I'm curious how you all plan and prepare for your trips. Would you prefer to go in mostly blind? Or, can you not get enough of all the little details?