Small Luxury Hotels of the World is a collection of about 520 independent hotels around the world. As the name suggests, the hotels are for the most part boutique luxury properties.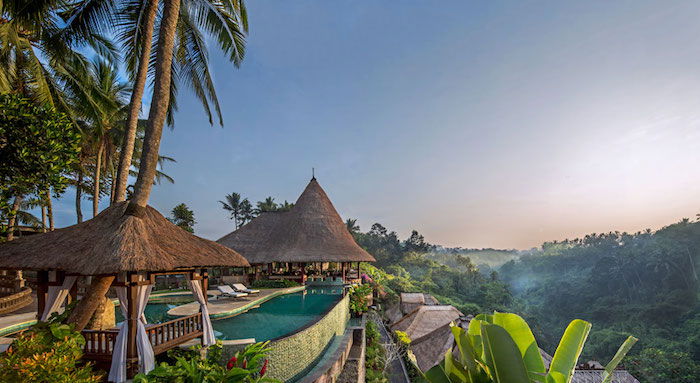 Viceroy Bali, an SLH property
My biggest complaint about the major hotel chains is that you get a cookie cutter experience, which definitely isn't the case with these properties (though I'm happy the major hotel chains are creating some independent hotel brands, like Design Hotels, Tribute Portfolio, etc.).
Small Luxury Hotels of the World has a loyalty program. They have three membership tiers, which they recently rebranded (they also changed around the benefits associated with each status level):
Invited Member (first stay), which gets you early check-in and check-out subject to availability, complimentary Wi-Fi, member exclusive rates, daily continental breakfast, etc.
Inspired Member (1-5 stays), which gets you a room upgrade and birthday gift
Indulged Member (6+ stays), which gets you access to invite only events and a reward night voucher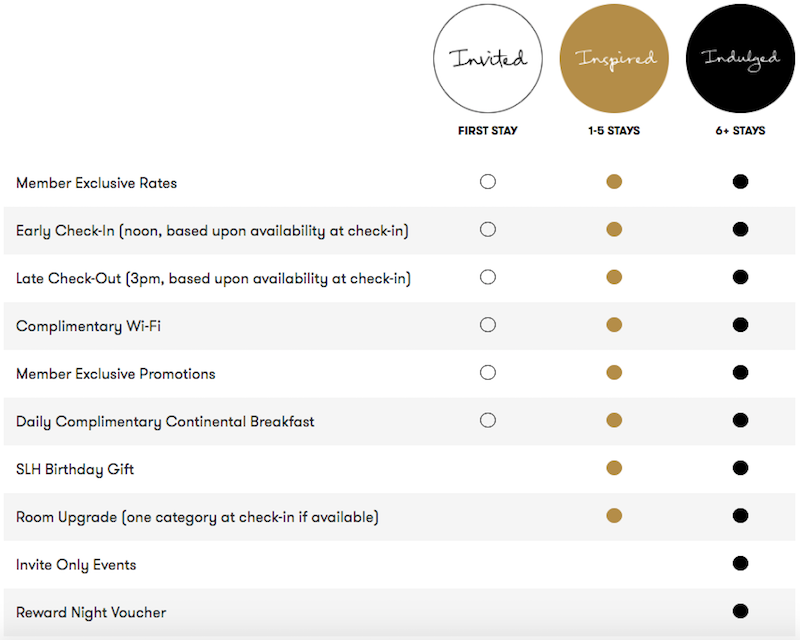 Surprisingly the biggest benefits here come with the entry level status, though you might as well get the highest status possible. Besides, these are hotels you'd stay at because of how unique they are, rather than because of their loyalty program. Note that with this program you only get the benefits if you book through SLH and not if you book through the hotels directly, as this is more of a marketing partnership than anything.
Last year I wrote about how SLH was offering free "Loved" status (at the time their mid-tier status) to holders of many credit cards. God Save The Points notes that this offer is once again available. Those with an American Express or Mastercard product can enroll and instantly receive mid-tier "Inspired" status for 12 months. This will get you special rates, free Wi-Fi, early check-in and late check-out, free continental breakfast, room upgrades, etc. Existing members should be able to upgrade as well by logging in.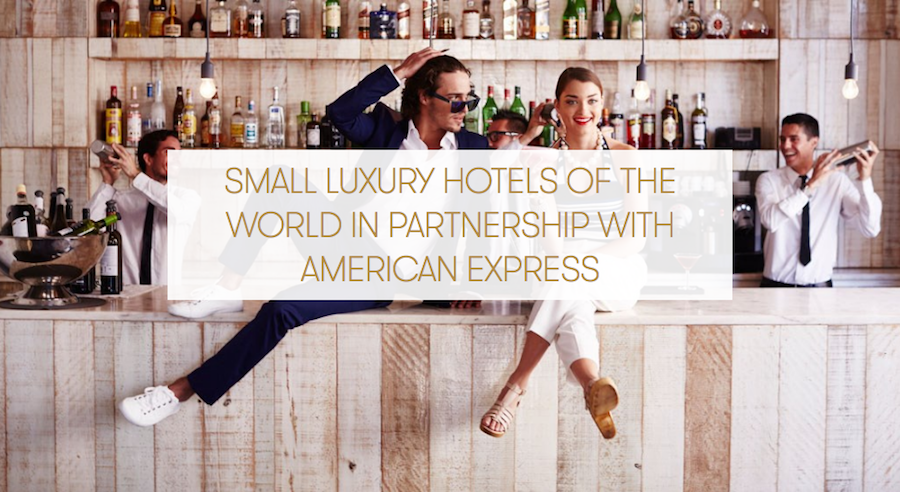 The terms for this are as follows:
INVITED. Membership Level: Upon registering you will auto enrol onto Tier 2 Inspired: 2/5 qualifying stays through the SLH reservation channels within a 12 month period. Registering as a member: A Member can join Invited by registering online at slh.com, via Facebook and via Google Plus by providing SLH with their contact details and a personal profile to allow SLH to give the Member a personalised service. The Member agrees that the details provided will be true, accurate and up-to-date. Only Individuals are eligible to join Invited. Only one membership is available per person. Joint or family membership is not available. ALL BENEFITS ARE SUBJECT TO AVAILABILITY and do not apply with bookings made directly with hotel or through any other provider.
You don't actually need to enter a credit card number, so anyone should be able to sign-up through one of those links.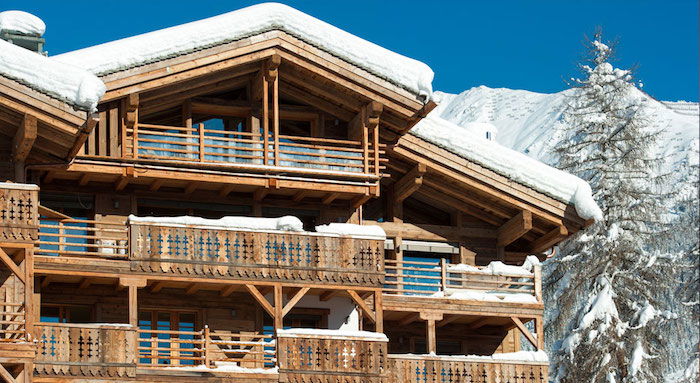 Cordee des Alpes in Verbier, Switzerland, an SLH property
Have you ever stayed at a Small Luxury Hotel of the World property?