Qatar Airways finally began operating out of Doha's new Hamad International Airport last May, after a huge delay.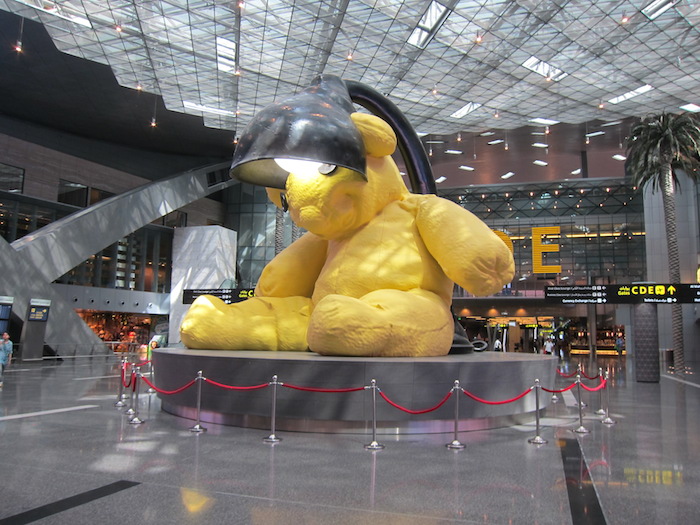 The airport is pretty spectacular, though still isn't done. It was actually a couple of months before they opened their business class lounge, and their first class lounge has yet to be opened.
While I would take it with a grain of salt, Qatar Airways claims that they'll be opening their new Al Safwa First Class Lounge in late April 2015. Via Business Traveller:
The lounge has been delayed well beyond the opening of the airport. Al Baker made reference to the delay saying it was as a result of "very high standards and amenities" being installed.

It is believed that access to the first class lounge will be restricted to those flying in First, with Oneworld Emerald members continuing to have access to the Al Mourjan Business Class lounge.

In other news, Al Baker confirmed that the final part of the airport would open at the end of May.
In fairness, Qatar Airways' Al Mourjan Business Class Lounge is excellent, and is almost to the standard of a first class lounge.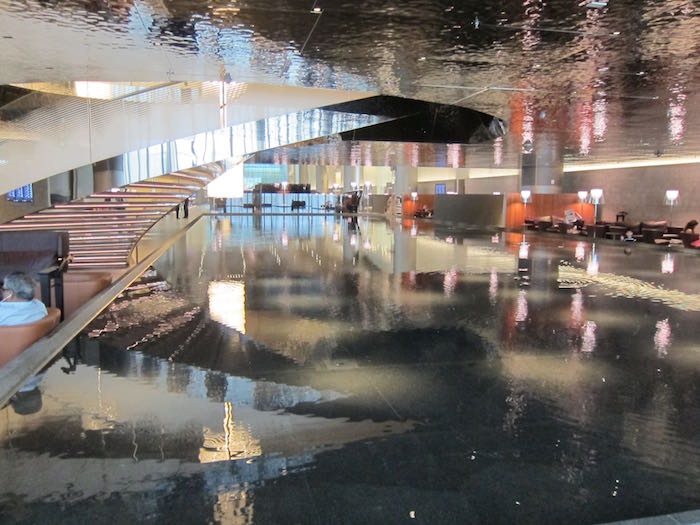 The lounge is huge and physically stunning.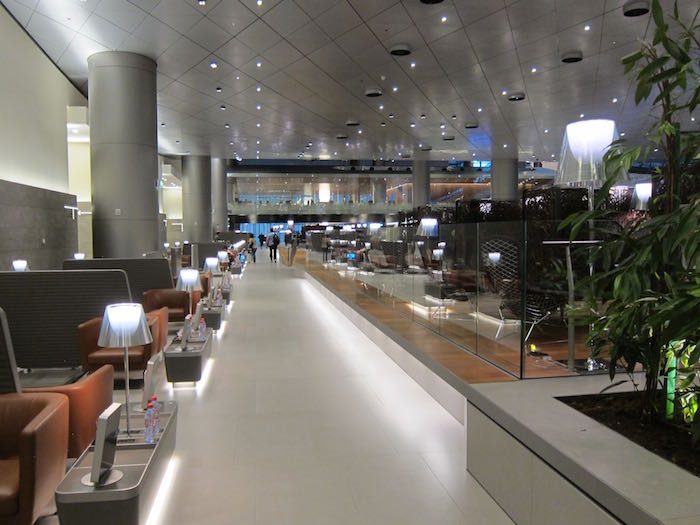 And they serve Krug!
My hope is that they don't cut back on the offerings in the Al Mourjan Business Class Lounge when the Al Safwa First Class Lounge opens. Since it's technically a "shared" first and business class lounge, I wouldn't be surprised if they cut back on some of the selection when it only becomes a business class lounge.
I'm still a bit confused as to who will have access to Qatar Airways' first class lounge:
Qatar Airways' only longhaul destinations with first class are Bangkok, London, and Paris, so those passengers will have access to the Al Safwa Lounge
Qatar Airways is unique in that they market the forward cabin on their regional flights as first class, meaning you get first class lounge access when flying within the Middle East
Will oneworld Emerald members get first class lounge access?
So I guess we'll see eventually!
Bottom line
Akbar Al Baker has really been hyping the first class lounge, claiming the delay was because of just how high end the finishes are. At this point I think we have the right to have really high expectations. 😉
I've been told the new lounge should have a spa, though aside from that they've been tight-lipped as to the amenities of the new lounge.
Anyone else excited to check out the new Qatar Airways Al Safwa Lounge?