For quite some time, Delta Air Lines has been having major issues with airport lounge crowding, to the point that there have regularly been long lines outside of Sky Clubs. The situation has gotten so bad that Delta has introduced priority entry lanes, so that the airline can prioritize which customers it wants to minimize wait times for.
For the past years or so, entering the Sky Club JFK has kind of been like entering New York's hottest nightclub (except the metrics that get you priority access differ a bit). 😉
The airline knew it needed to make some radical changes to its lounge access policy if things were going to change, and that's exactly what has happened. This was first announced in November 2022, and all policies have been implemented as of February 2023. Now that the new rules are live, I wanted to recap what has changed, and ask the OMAAT community if they're noticing any crowding changes.
How Delta Sky Club access policies have changed
As of 2023, Delta has completely overhauled its policy for accessing Sky Clubs. It's good news for those with co-branded credit cards, and bad news for just about everyone else. Here are the changes that have been made to Sky Club access as of early 2023:
As of January 1, 2023, Delta is only selling lounge memberships to Diamond, Platinum, Gold, and Silver Medallion elite members; non-elite SkyMiles members are no longer able to purchase lounge memberships
As of January 1, 2023, annual lounge membership fees have increased — Individual memberships have increased in cost from $545 to $695, while Executive memberships have increased in cost from $845 to $1,495 (you can also redeem SkyMiles toward a membership, at the rate of one cent per mile)
As of February 2, 2023, the fee for bringing companion guests into Sky Clubs has increased from $39 to $50, regardless of whether you're a member, or bringing a guest based on credit card access
As of February 1, 2023, the ability to get Sky Club access with Diamond Medallion Choice Benefits has changed; it's no longer possible to select an Individual membership via Delta's Choice Benefits program, and an Executive membership requires three Choice Benefits selections, rather than two
As of February 2, 2023, Delta Sky Club members flying on basic economy tickets no longer have lounge access
As of February 2, 2023, Diamond, Platinum, and Gold Medallion elite members no longer get Sky Club access when traveling on international itineraries on account of their status, unless they're flying in premium economy (Premium Select) or business class (Delta One); in other words, Delta has eliminated SkyTeam Elite Plus lounge access perks for its own frequent flyers for the purposes of Sky Club access
As of February 2, 2023, Delta employees and their companions on non-revenue tickets are no longer able to use Sky Clubs, even if they have an Amex Platinum or lounge membership
There have been no updates to Sky Club access eligibility for Delta 360 members, SkyTeam Elite Plus members with programs other than Delta SkyMiles, Delta One passengers, and those accessing lounges with credit cards (except the cost to bring guests has changed).
Here's how Dwight James, Delta's SVP of Customer Engagement & Loyalty, described these changes late last year:
"It's incredibly important to us that Delta Sky Clubs continue to deliver an industry-leading experience for our guests. While we're thrilled to see so many customers enjoy the fruits of our teams' hard work, our goal now is to balance the popularity of the Clubs with the premium service and atmosphere for which they were designed – and that our guests deserve."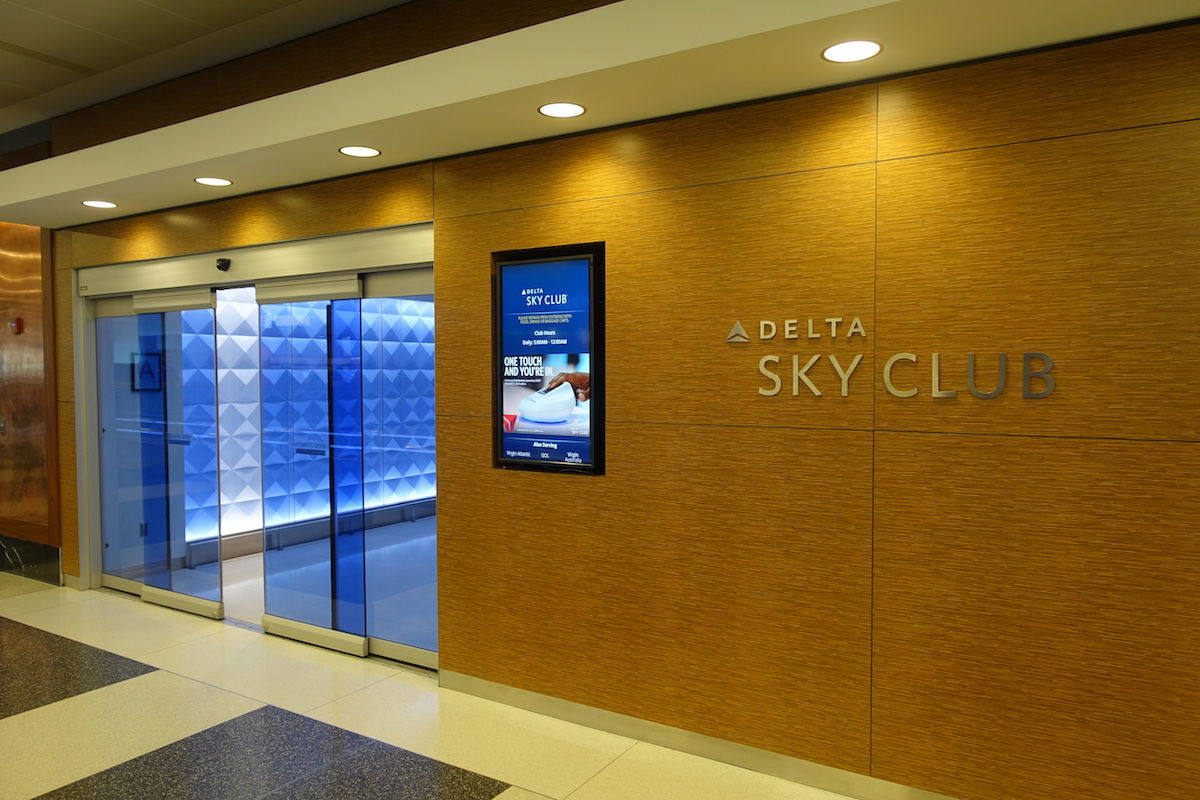 My take on Delta Sky Club access changes
I was skeptical as to whether or not Delta would actually make major changes to lounge access, so I'm impressed to see that the airline has actually done something. These adjustments should help somewhat with lounge crowding.
The overall implications here are interesting as well, and reflect what we've known for so long. US airlines make a lot more money with their credit card contracts than they do with actually flying passengers. That's reflected with Delta's prioritization here.
Very little has changed if you access Delta Sky Clubs with an Amex Platinum Card, for example. A first time flyer in basic economy with an Amex Platinum gets Sky Club access, while a Diamond Medallion member on a basic economy ticket with a $1,495 annual Executive membership doesn't get Sky Club access.
Clearly Amex is paying a lot of money for offering cardmembers lounge access, and Delta views that as being more profitable than actually providing lounge access to its own members and frequent flyers. That's fair enough, and shows just how much profit centers for airlines have changed over the years.
While I do think this will help somewhat with crowding, I suspect Sky Clubs will still be really crowded. Entry requirements are very similar to Amex Centurion Lounges, and we know how crowded those get. A few thoughts:
How many non-elite members were really buying Sky Club memberships? I suspect a vast majority of Sky Club members are elite members, since it doesn't make sense to buy a membership if you only fly a few times per year
A lot of Delta flyers already have the Amex Platinum Card, and I suspect these changes will just cause even more Delta flyers to pick up an Amex Platinum Card
On some level this seems to also be about getting customers to book more expensive fares; for example, this gives Delta Medallion elite members an incentive to book non-basic economy tickets
I can't help but wonder if the biggest implication here is that we eventually see the annual fee on the Amex Platinum Card increase again, to reflect the increased relative value for Sky Club access
So while this might help with crowding somewhat, in reality I doubt this will suddenly make Sky Clubs a calm oasis.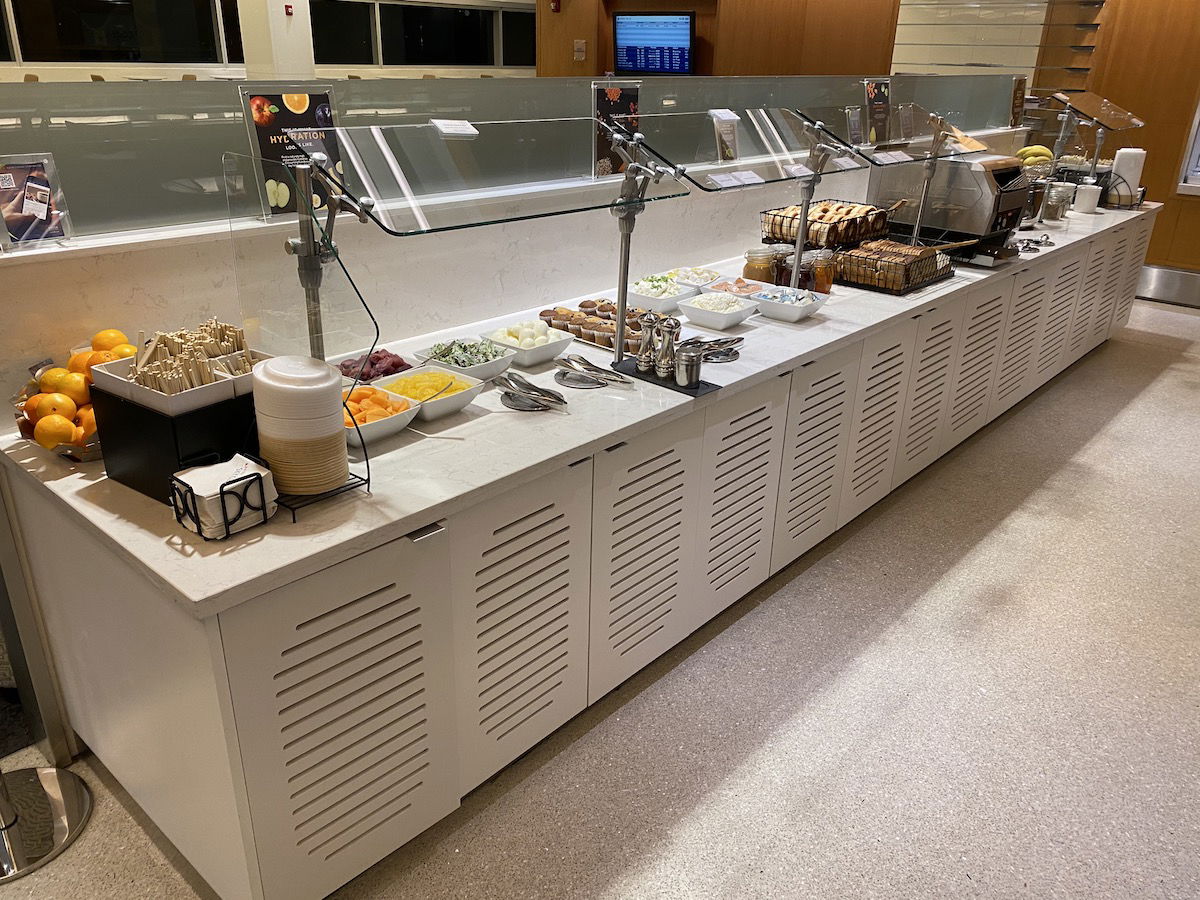 Use the Delta Sky Club crowding tracker
As of December 2022, Delta has started rolling out a new feature to allow customers to track how crowded Sky Clubs are. This is available via the "Delta Sky Club" section of the "Fly Delta" app.
This was initially introduced in Atlanta and Detroit, and should expand to all Sky Clubs in the first half of 2023. Clubs will display four occupancy levels, ranging from "not busy" to "extremely busy," to help customers better plan their visits.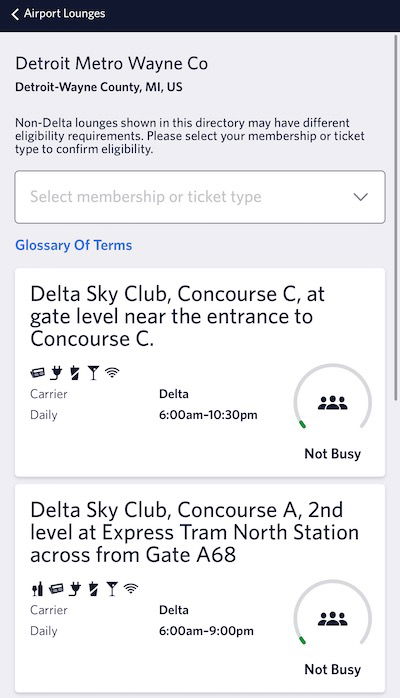 Here's how Dwight James, Delta's SVP of Customer Engagement & Loyalty, described this late last year:
"Empowering Delta Sky Club customers with greater visibility via the app is a small change that we believe will make a big difference. With a digital window into Club occupancy levels, we can give customers more control over their airport journeys and better set expectations when the airport is busy. We chose ATL and DTW for the initial rollout because of the high number of Clubs at both airports, so they can select an alternate Club if their preferred Club is at capacity."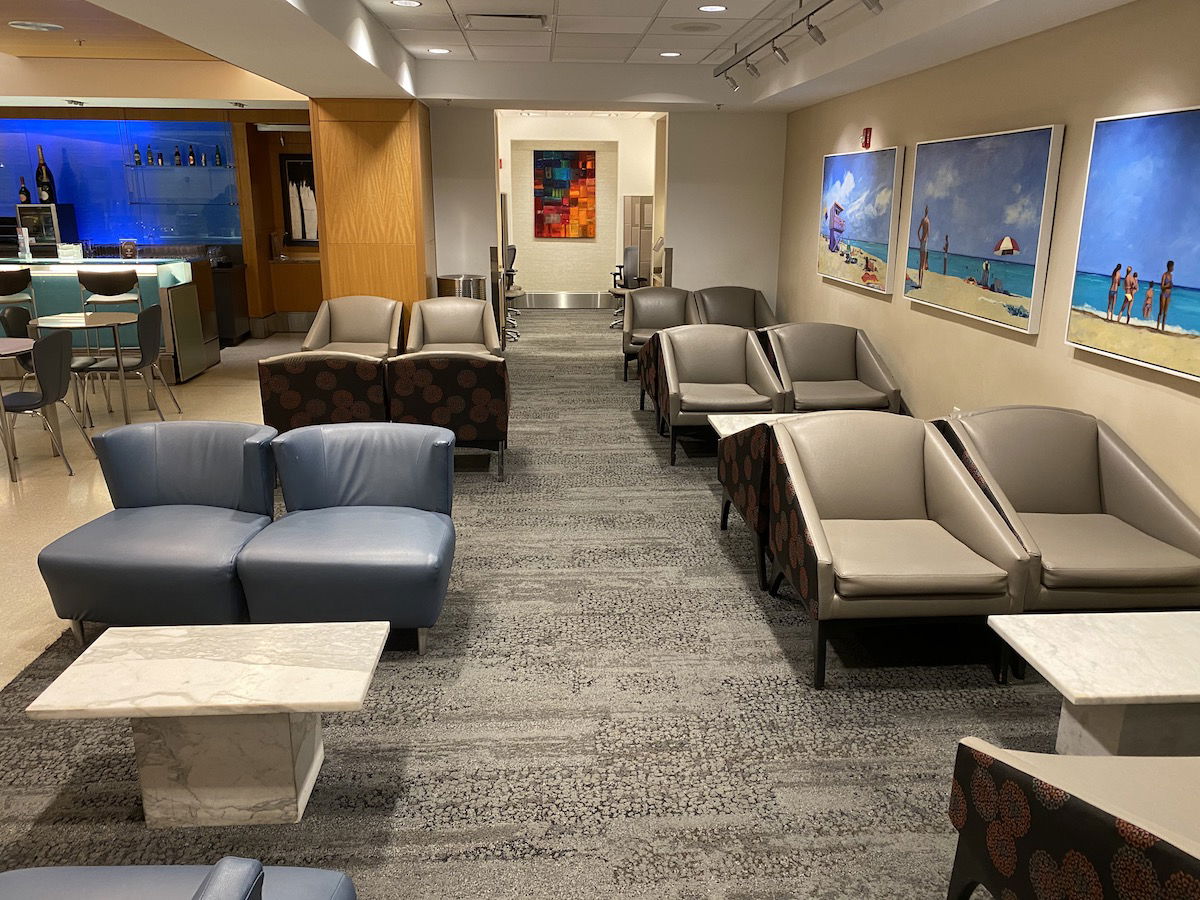 Bottom line
Delta has ripped the band-aid off, and has made major changes to Delta Sky Club access. This primarily impacts those with a membership, as well as SkyMiles Medallion elite members. Meanwhile Delta One passengers, as well as those with an Amex Platinum or other card offering lounge access, are impacted least.
If you're visiting Sky Clubs in the coming days, I'd be curious to hear some data points as to whether lounges are suddenly less crowded.
What do you make of these Sky Club access rule changes?