Everyone values inflight amenities differently, though personally I consider wifi to be one of the most important amenities an airline can have. Admittedly I travel nonstop and rely on being "connected" in order to my job, so I may be a bit biased. However, I don't think I'm in the minority anymore, as travelers increasingly want to stay connected when traveling.
We're seeing more and more airlines introduce wifi, though there are several different strategies airlines are employing:
Emirates offers 10MB of free wifi, and then for just $1 you can purchase 500MB of additional data; wifi is basically free, though as a result it's almost unusably slow
Airlines like Etihad and Lufthansa charge a reasonable cost (~$20) for wifi but have no data caps, and strike the perfect balance between speed and price
Other airlines (like Singapore Airlines on the A380) charge based on usage, and it's outrageously expensive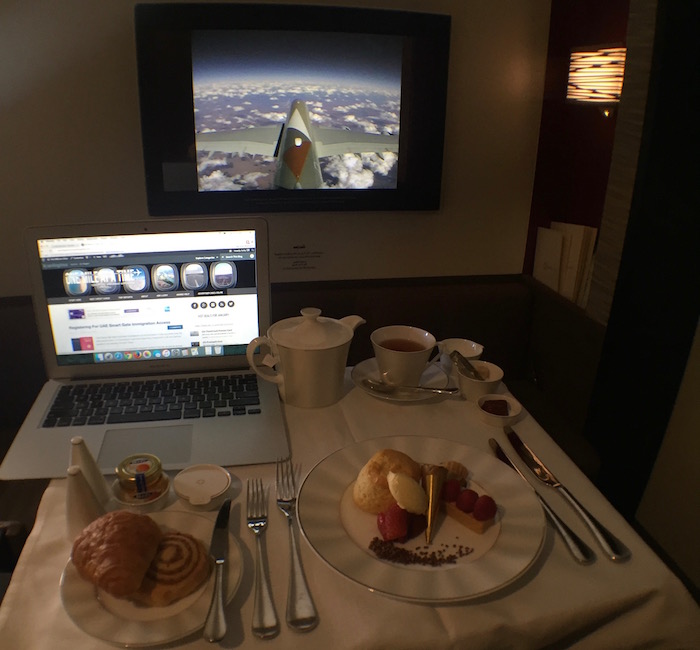 I'm always a bit surprised by the number of airlines that still don't have plans to introduce inflight wifi. For the most part I assume it's because they simply don't want to invest in it and/or don't think customers are willing to pay a premium to fly an airline with wifi.
However, Korean Air's senior innovation technology officer has an interesting perspective on why Korean Air doesn't have inflight wifi, in a recent APEX interview:
How do content and entertainment expectations change for people when they are traveling? I believe that passengers have similar expectations for in-flight and on-ground content and connectivity options. For example, in Korea, the wireless infrastructure is so advanced (significantly faster than the US average) that in-flight Internet services based on existing commercial satellite technology would be disappointing to them. That is a primary reason why Korean Air has not implemented in-flight Internet.
So Korean Air doesn't offer inflight wifi because the speeds would be disappointing to Koreans, who are otherwise used to cutting edge technology.
To me this is a very puzzling perspective. Sure, hopefully over time inflight wifi technology improves, and we'll see true high speed wifi on planes (I was impressed by wifi on my recent JetBlue flight, for example). In general I also believe in doing something right or not at all.
However, in the case of inflight wifi, I think slower speeds are the expectation. Inflight wifi isn't about being able to watch cat videos and download things, but rather is about basic work functions like email, loading webpages, etc.
While I've certainly sometimes been frustrated by the speed of inflight wifi, overall it's a life saver rather than a source of disappointment, in my opinion. It's just interesting to argue that they're better off not offering wifi at all because the country is so used to amazing technology.
What do you think — is there merit to not offering inflight wifi because of how slow it is, or is that just a convenient excuse?
(Tip of the hat to @winglets747)