Want to fly to Mexico for a late fall getaway? Frontier won't take your money.
Ready to book travel to visit Grandma in Detroit for Thanksgiving? Frontier would rather you flew Spirit.
I'm not an aviation analyst, but it seems to me that in order for an airline to make money they've got to sell tickets. Yet it seems that Frontier can barely be bothered right now.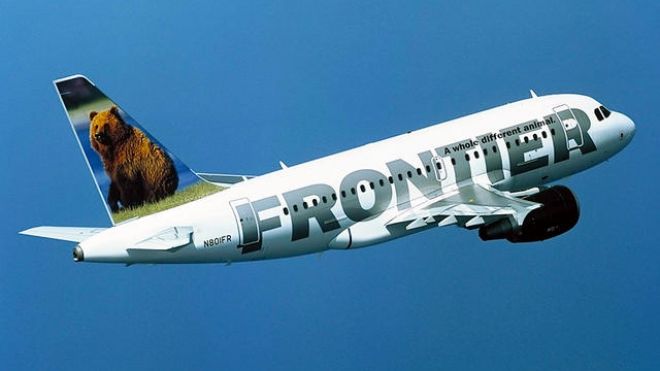 Frontier Is Only Selling Tickets Through October 20
A friend of mine recently pointed out that Frontier is only selling tickets for travel through October 20th. That's only about 4 months out.
To put this in comparison, the standard in the industry is generally 330 days, or 11 months. A few airlines even go a full year. Now you might say that Frontier doesn't compete with the legacies and I'd mostly agree. So let's compare them to the low cost carriers instead. (Let's save the debate about whether some of these are really low cost for another day – this particular list came from Wikipedia, that fine data source.)
| Airline | End of Reservation Window |
| --- | --- |
| Frontier | October 20, 2015 |
| Southwest | January 4, 2016 |
| Sun Country | January 4, 2016 |
| JetBlue | February 10, 2016 |
| Allegiant | February 16, 2016 |
| Spirit | March 31, 2016 |
| Virgin America | May 18, 2016 |
| | |
All of the other LCC's are accepting reservations through at least January 4th, 2016, which of course includes the busy, and presumably lucrative, holiday travel season. 
We do a lot of advanced planning in my family. It's not uncommon for us to book trips clear out to the end of the booking window, especially for mistake fares. And it really really pains me to give anyone an interest-free loan for a year, much less the airlines. I realize that not everyone is like us, but I do have to think that a lot of leisure travelers are thinking at least four months into the future…
Hey, maybe Frontier sees themselves as the airline of business travelers who never book more than two weeks in advance. Of course, that must be it. 
What About Award Tickets?
Clearly if the schedule isn't loaded beyond October 20th, you can't book a ticket — it doesn't matter if it's revenue or award. So you're not going to be booking award tickets for holiday travel right now.
But it gets better.
Frontier has a policy whereby they charge a progressively more expensive booking fee for award tickets booked close to departure. I don't like it even if other airlines do it too. United, for example, charges general members $75 for award tickets booked within 21 days of departure.
Well, Frontier defines "close to departure" as within 180 days. That means that the first date for which you can book an award ticket without paying the fee is December 22.  Oh right, the booking window currently only extends to October 20th. Well, shoot, I guess you'll be paying the fee one way or the other. Call me a cynic, but I have a feeling this is by design.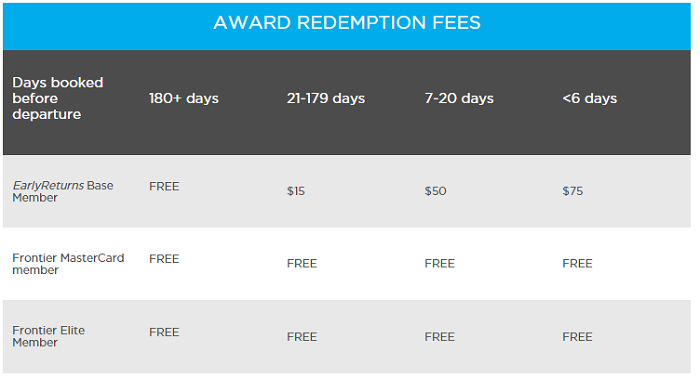 What's The Logic?
I really am curious as to why Frontier has such a short duration window for which they are accepting bookings. The best (only?) explanation I've seen is that they want to preserve flexibility on their "experimental" routes. In other words, if a route is sucking, they want to be able to pack up and leave town at a moment's notice. Compare that to United which wants to claim they lost money flying JFK-LAX over the past 7 years, but is just now getting around to cutting the route.
And apparently every Frontier route is experimental… because, hey, who needs a long term relationship anyway?
Bottom Line
Frontier currently has a booking window that is only 4 months long, about half as much as the next shortest among low cost carriers. If you're anything close to an advance planner, Frontier doesn't want your money.