I might joke that Detroit is Alaska's most elite heavy route… at least through the end of this month.
As I wrote about back in February, Alaska announced new service to Detroit which started on September 4th, and a double elite qualifying miles (EQMs) promotion to go along with it through October 31st, 2014. Just a week later, Delta announced double miles & MQMs for Washington residents through the end of 2014. Tit for tat is great for consumers.
Mirrored Upgrade Lists
My PointsPros colleague, Alex, emailed me yesterday with something I found interesting. He had a same day mileage run Seattle > Detroit > Seattle to re-qualify for MVP Gold status, and the upgrade list for the outbound flight is nearly identical to the return. 21 names match, to be precise. 

Seattle to Detroit upgrade list

Detroit to Seattle upgrade list 
This also doesn't take into account mileage runners who are in first class, who don't have status yet, or who may not be on the upgrade list. 
At least Alaska throws a bone to their MVP Golds in coach by offering them a complimentary drink. You can bet everybody took advantage of this, seeing as Alex mentioned the flight had run out of liquor not even ninety minutes in. Let's hope they re-catered the flight in Detroit. 😉
FlyerTalk member PDXPremier even started a FlyerTalk thread on this topic: Did anyone purchase a seat on the new SEA-DTW that actually WANTS to go to DTW?
It seems yesterday's flight isn't a one-off, but it should be expected considering how efficient the mileage run is — out at 9:05AM and back by 6:55PM. Plus, there were sale fares in September for $190.60 round-trip, making this an extremely good deal.
The flight is 3,854 miles roundtrip, so with elite qualifying miles that's 7,708 miles roundtrip. If you're MVP Gold you also earn double redeemable miles, as usual.
MVP Gold could be attained for under $1,200.  
Bottom line
Alaska is obviously at a disadvantage in the Seattle to Detroit market, as they're going head-to-head with Delta, which has several daily frequencies. So they needed to do something to lure people onto their planes, and this is certainly one way to do that.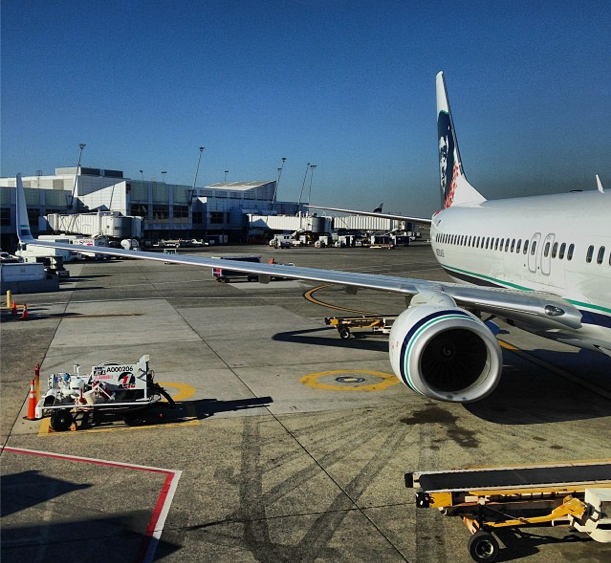 In general, if an airline starts a new route, it isn't profitable for some time. Hopefully, Detroit will stick around, as Alaska usually has a way of avoiding competition (well, except for Delta). They put up a fight in their bread-and-butter and business markets, but if you take a look at the rest of their network, you'll notice very little overlap with other carriers. A great example of this is Alaska's Hawaii route network, where they are the only carrier on several routes.
In reality, Detroit probably isn't Alaska's most elite heavy route. That title likely goes to Seattle to Anchorage, Newark, or Washington. But even if you're an MVP Gold 75K, don't count on getting upgraded if you fly to Detroit through the end of the month.
I also find this especially impressive considering there's no way all these mileage runners are FlyerTalkers, blog readers, or "travel hackers." This just shows how our hobby has evolved over the past several years. I fondly remember my domestic mileage run days, and how crews or other passengers would negatively react when they found out what I was doing.
At least I can say I was doing this before it was cool mainstream. 😉
Are you doing a Detroit run? If so, where did you end up on the upgrade list?