Just your friendly neighborhood SkyTeam correspondent here, bringing you news about Delta free from Ben's shade and side-eye.
I've written in the recent past about how Delta focuses on style to distinguish itself from its frumpier domestic competitors. And Delta, for the most part, succeeds: with Tumi amenity kits, Westin Heavenly bedding and pillows, snappy safety videos, restaurant-quality food and wine, and a well-curated in flight entertainment system, Delta feels "premium" where American and United don't.
Case in point: uniforms.
Delta's existing uniforms are actually not so bad (in fact — they're pretty snazzy relatively speaking), but Delta just announced a partnership with designer Zac Posen of "Project Runway" fame to design new uniforms for Delta's flight attendants and airport customer service agents, with an "advisory" role in designing uniforms for the airline's ramp, cargo and ground support agents and maintenance crew.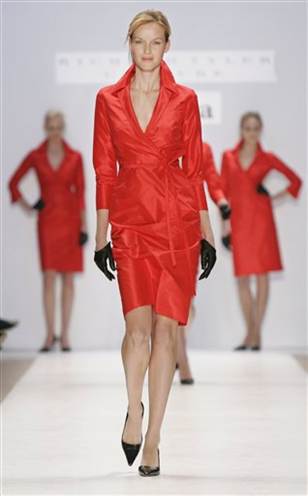 "Through challenges and triumphs, the Delta uniform has been a source of great pride for generations of Delta people and continues to serve as a symbol of our values and the world class service for which we're known," saidTim Mapes, Delta's Senior Vice President – Marketing. "With Zac's talent and expertise, and in partnership with Delta people worldwide, we look forward to creating a timeless, fashionable and functional new collection that will continue to be a point of pride and symbol of our brand for the 170 million customers who fly with us each year."

Known for his fresh and innovative designs, Posen's brand of modern American glamour pairs well with Delta's brand attributes, and he will be personally engaged throughout the multi-year project. His designs are favored from the White House to the red carpet in Hollywood.

"I'm thrilled to partner with this classic American brand and look forward to collaborating with Delta employees to understand their wants and needs for the new collection," said Zac. "Together, we will bring everyday elegance and style innovation to the ground and air alike, while making employees look and feel their best."

Over the next few months, Posen will work with Delta employees to better understand the specialized needs of Delta's active workforce. The prototypes will then undergo intensive wear testing to ensure functionality and fit before the final collection is produced. Consistent with Delta's culture, employees will drive the project and be heavily involved in every phase along the way.

The new uniform program is part of a larger brand transformation and investment as Delta works to ensure its thoughtful, reliable and innovative brand attributes imbue all areas of the customer experience, including airport facilities, technology and global products and services.

The new collection is expected to launch in early 2018.
Per Women's Wear Daily, Posen can be expected to earn somewhere between $400,000 and $1 million for his efforts.
It should be noted Delta's had celebrity uniform designers in the past: Hollywood costume designer Edith Head designed Delta's flight attendant uniforms from 1959 to 1965, and Kate Spade designed uniforms for Delta's failed experiment, Song Airlines (womp, womp) in 2004.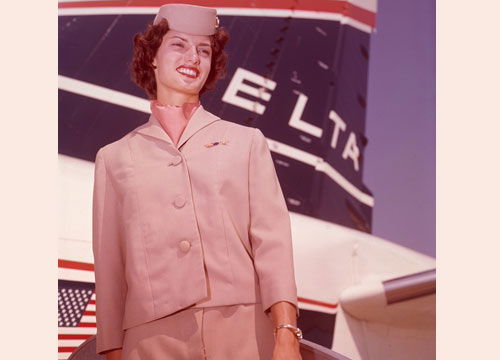 Of course, not every Delta uniform has been a winner.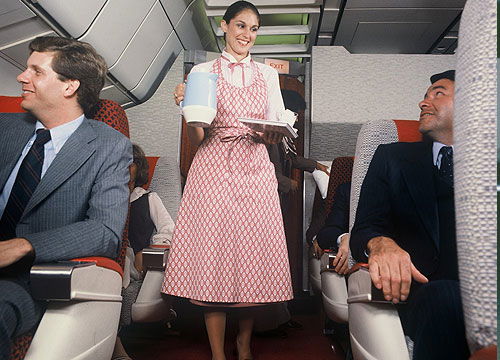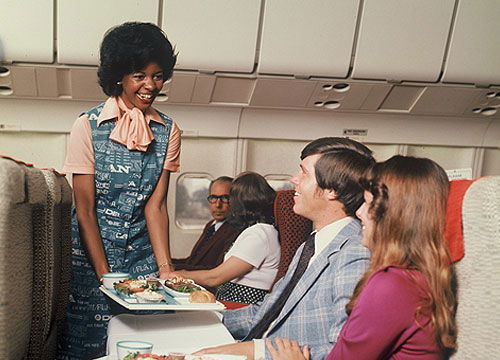 While Ben might argue this is just style over substance, we all know how much Ben likes style (well, at least, Style), and I'd argue as I have in the past the "substance" part of the equation is stronger than ever.
As for American? Its new uniforms appear to have been designed by a half-asleep intern at Gap, Inc., since they're giving me Banana Republic Outlet clearance bin realness. Even the pilots hate them.
Alaska Airlines has entered into a partnership with Land's End to design its new uniforms (after the old uniforms were found to have induced "rashes, headaches and hair loss and respiratory problems"). I mean, at least that one is on brand? "Utilitarian, durable, frumpy and popular with people in the AARP — that's us!"
And don't forget, Cathay's uniforms are, ahem, "too sexy." (Too sexy for a Mormon sister wife / Saudi mixer, maybe?)
Obviously, Zac Posen will have some challenges to work with (durability, safety, creating a look that flatters all body types, and pleasing fickle naysayers), but I fully expect that this will add another notch in Delta's "stylishness" bedpost, and kudos to Delta for looking somewhere other than Bland City for inspiration.