Delta has just rolled out an interesting new program, called SkyMiles Select.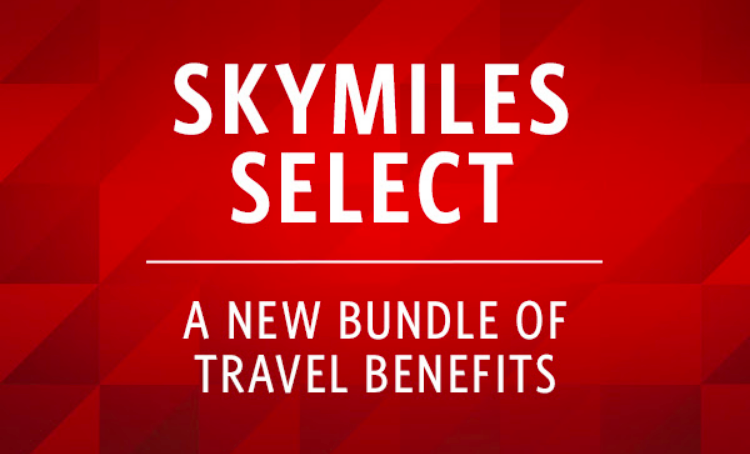 This is a $59 bundle of travel benefits for SkyMiles members that's described as having a $100 value. The benefits are all valid for a year, and kick in within 24 hours of signing up for a membership.
So, what's included with a $59 SkyMiles Select membership?
Main Cabin 1 boarding
8 drink vouchers
Limited edition bag tag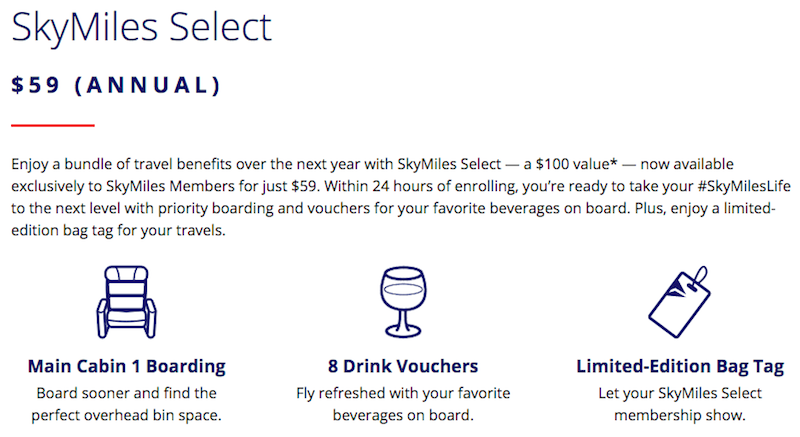 Delta charges up to $9 per alcoholic drink, so those drink vouchers are potentially a $72 value, more than you pay for the membership.
The priority boarding will be worth it to some, and Delta claims that this is a $15 value per leg. I don't personally think it's worth that much, but perhaps others disagree.
As far as the "limited edition" bag tag goes, well… I'd say that's not worth a whole lot.
Bottom Line
While I question how much demand there will be for this, it's actually a smart concept. Those who do sign up are likely to be casual travelers who are more likely to choose Delta because of this membership, since they'd value the priority boarding and drinks they can get.
If you fly Delta economy somewhat frequently and drink, then this is a no brainer. You'll score a discount on drinks, and will get Main Cabin 1 boarding plus a bag tag thrown in as well.
I don't think anyone will come out significantly ahead here, but…
Personally I think the better value is still to pick up a co-branded Delta credit card, as that will get you priority boarding privileges and a lot more.
What do you make of this Delta SkyMiles Select bundle?