Bloomberg has a story about how Delta has been avoiding US tariffs on new Airbus planes for the past year, and I certainly can't blame the airline…
Basics of US tariffs on Airbus jets
In October 2019, President Trump introduced new tariffs on many European goods, including new Airbus jets. As Trump likes to say, trade wars are good, and are easy to win.
When this was first introduced, the tariff on Airbus jets produced in Europe was 10%, but that was quickly increased to 15%, which is obviously a huge amount when we're talking about jets that retail for well over $100 million each.
Now, it's worth noting that Airbus in the meantime produces some planes in the US and Canada (including the A220 and some A320-family aircraft), and those aren't subjected to these specific tariffs.
These tariffs only apply on new Airbus jets. How is the Trump administration defining new jets?
New Airbus jets are ones that have "no time in service or hours in flight other than for production testing," or for delivery to the US
In other words, if a new plane operates a flight to a destination outside the EU other than the US, it would no longer be considered a new jet, and therefore potentially wouldn't be subjected to those tariffs
You'll never guess what Delta did… 😉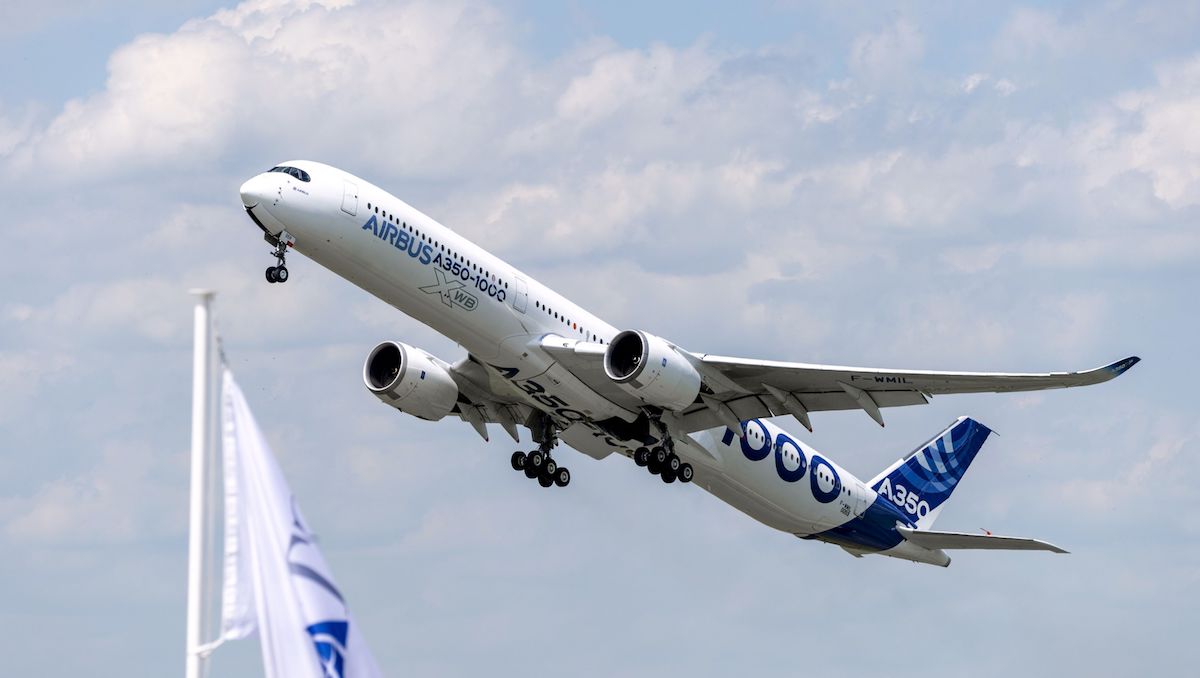 The US imposed tariffs on Europe-built Airbus jets
How Delta outsmarted the US Airbus tariffs
Since Trump's new tariffs took effect in October 2019, Delta has taken delivery of seven new Airbus jets manufactured in Europe, including:
Four Airbus A330-900neos
Two Airbus A350-900s
One Airbus A321
The airline has paid tariffs on zero of those planes. How is this possible? Well, Delta has elected not to import these jets. As a Delta spokesperson explains:
"We have made the decision not to import any new aircraft from Europe while these tariffs are in effect. Instead, we have opted to use the new aircraft exclusively for international service, which does not require importation."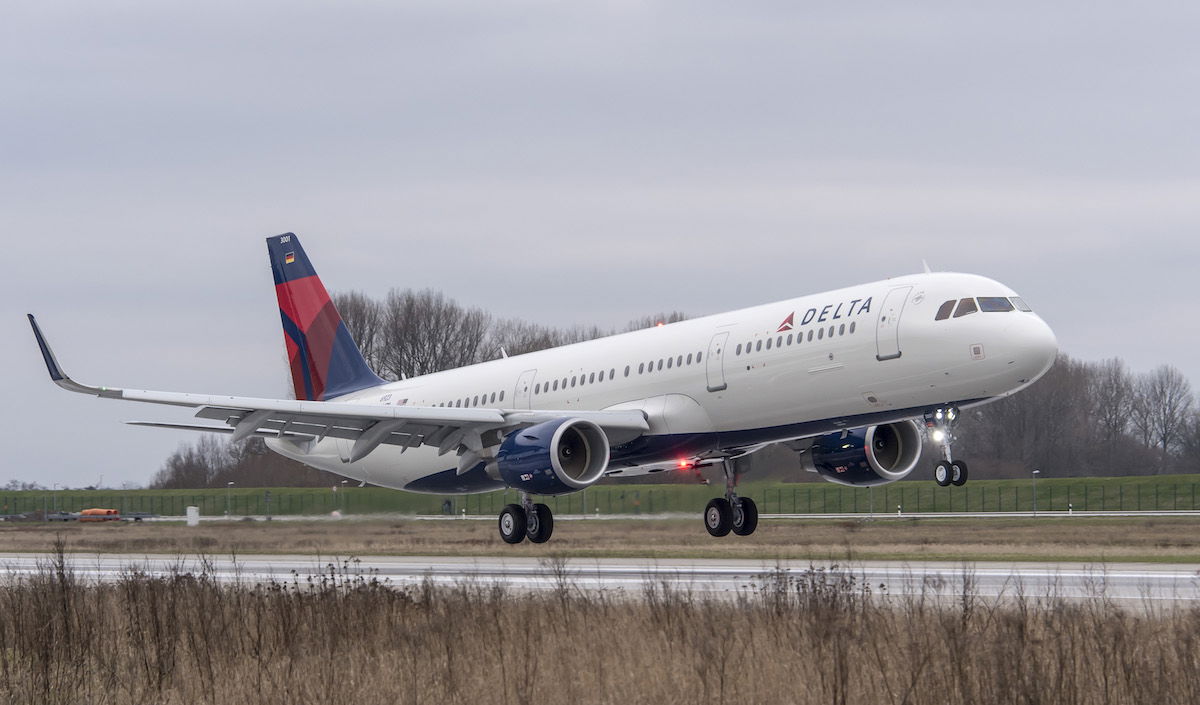 Delta has taken delivery of an A321 since tariffs were introduced
How does this work in practice?
Delta's approach here seems to be twofold:
The airline flew these jets somewhere outside of the EU before flying them to the US, and therefore they're not considered new
The airline is exclusively using these planes for international flights, and therefore these planes don't have to be imported
How does that work? Let's take a look at one of each of the three jet types:
In September 2020, Delta took delivery of an A350-900 with the registration code N515DN; the plane flew from Toulouse to Amsterdam, several weeks later it flew from Amsterdam to Tokyo, and then a couple of weeks later it flew from Tokyo to Atlanta
In February 2020, Delta took delivery of an A330-900neo with the registration code N405DX; the plane flew from Toulouse to Tokyo, and then a few weeks later it flew from Tokyo to Seattle
In February 2020, Delta took delivery of an A321 with the registration code N389DN; the plane flew from Hamburg to Keflavik to Montreal to San Salvador, then it was parked in Mexico for months during the pandemic, and then a few months ago it finally entered service
Again, Delta is using these jets exclusively for international flights to & from the US, and isn't operating them on any domestic flights. That's easy enough for the A330-900neos and A350-900s, but what about the A321? Delta has been flying its A321 exclusively in two markets:
Initially the plane exclusively operated flights between Detroit to Toronto for several weeks
Now the plane is exclusively flying between Atlanta and Montego Bay
Presumably Delta is hoping that these tariffs go away when President-Elect Biden takes office in January, and at that point it can register them as it otherwise would without having to pay tens of millions of dollars.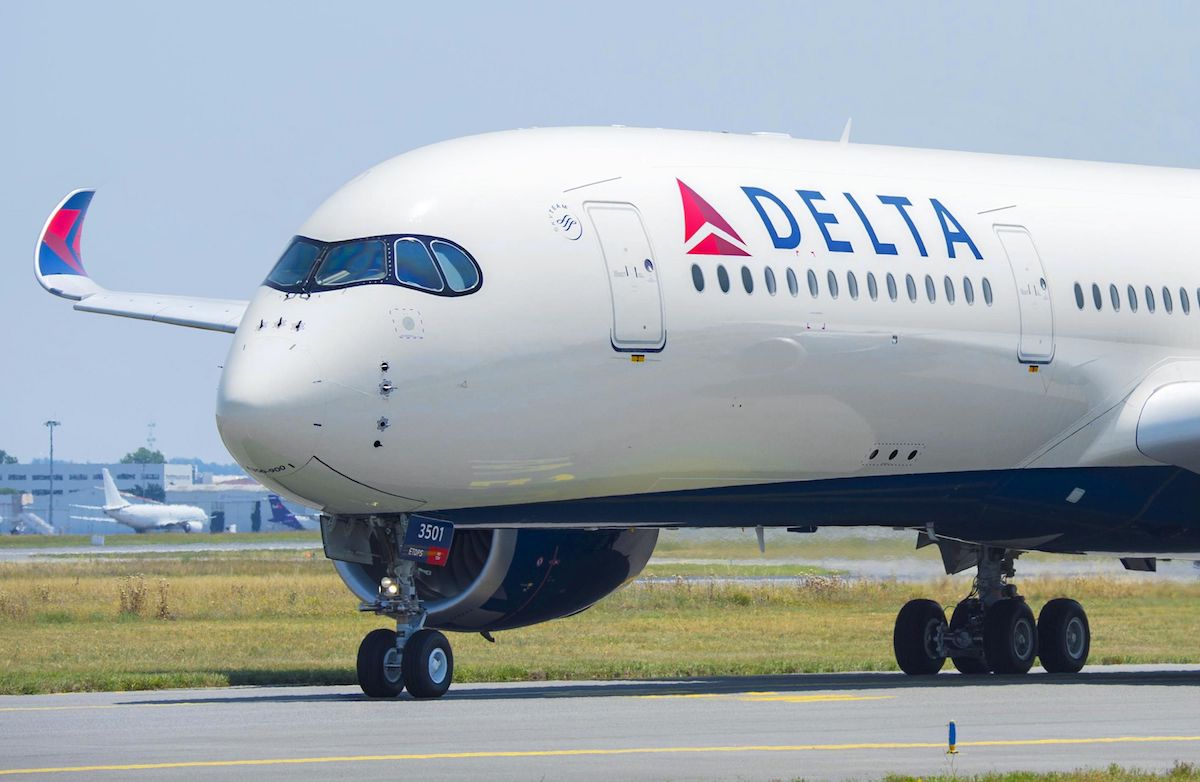 Delta has avoided tariffs on two new A350-900s
Bottom line
Delta has been the most creative airline when it comes to avoiding tariffs on Airbus aircraft manufactured in Europe. The airline has avoiding "importing" these planes to the US by first flying them to a non-US destination outside the EU, and then using them solely for international flights.
There is a certain irony to Delta skirting tariffs while getting billions of dollars from the US government, but then again, these tariffs seem rather poorly thought out to begin with, so…
I find this story interesting because I had noticed Delta was flying some newly delivered planes to Tokyo first and was curious why, but I didn't realize tariffs were the reason. Now we know.