Well here's a curious move, that I suspect may have an ulterior motive. American AAdvantage and Qantas Frequent Flyer have just cut mileage earning rates for travel on one another. This change doesn't impact any of their other partners, but rather both airlines are just cutting mileage earning on one another.
In and of itself that's not unusual. Airlines often renegotiate their contracts, and changes are typically reciprocal. That's because you don't want to create some great arbitrage opportunity that will cause members to switch programs.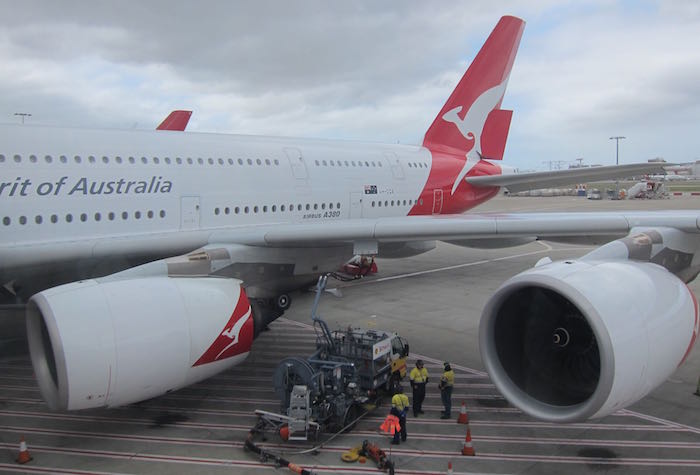 How much are earnings rates being cut?
Here's how the American AAdvantage mileage earning rates for travel on Qantas are changing: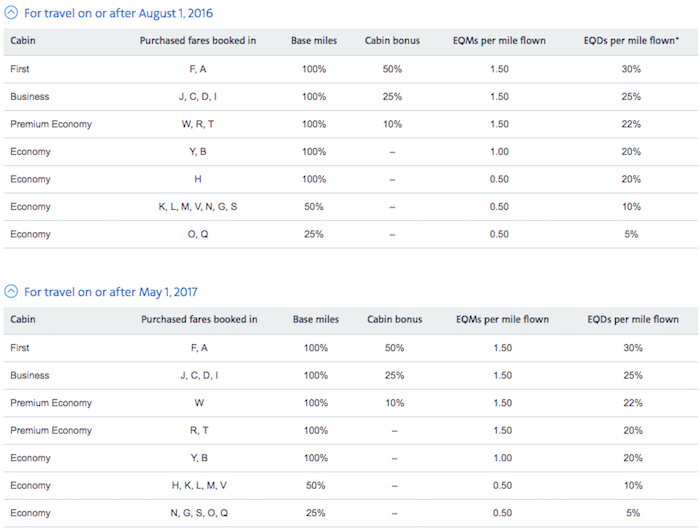 To sum up the changes:
R and T premium economy fares are going from earning 110% miles to 100% miles, and EQD earning is being cut from 22% to 20%
H economy fares are going from earning 100% miles to 50% miles, and EQD earning is being cut from 20% to 10%
N, G, and S economy fares are going from earning 50% miles to 25% miles, and EQD earning is being cut from 10% to 5%
Qantas Frequent Flyer earning rates for travel on American are also changing. Some decreases in earning rates had already been announced, though Qantas just announced a decrease in status credit earning rates for American flights between the US and South Pacific, as follows: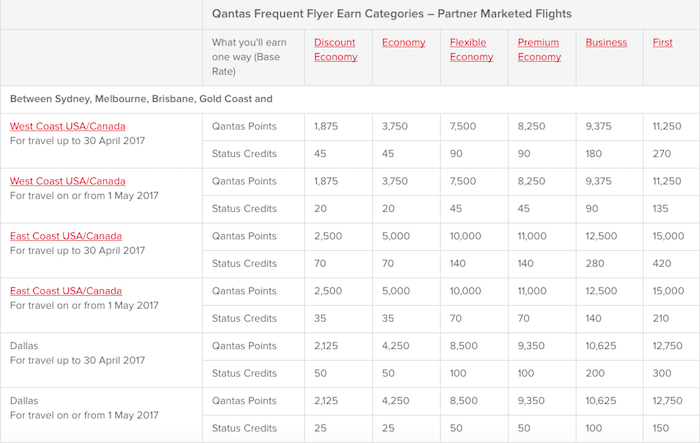 What caused these mileage earning changes?
The way I see it, there are two possible causes of these changes.
One possible reason is that American switched to a revenue based frequent flyer program last year, and now awards miles based on how much you spend rather than how much you fly. At least that's the case when flying on American metal.
As a result they've also largely decreased mileage earning rates for travel on their partners. After all, it doesn't make sense for them to offer more miles on partners than on their own flights. So part of this could be American just modifying the earning rates now that the system has been in place for a while, to reflect what they perceive to be fair. That's one possible explanation, at least.
There's one other potential thing at play here. Let's keep in mind that American and Qantas wanted to expand their transpacific joint venture, but were blocked by the Department of Justice. Now that a new administration is in office they're refiling their application, hoping that a Trump administration will look upon this more favorably than an Obama administration, and approve their application.
So it's also possible that they're cutting mileage earning rates as a way of showing how their lack of an expanded joint venture is hurting consumers, and using it as leverage for getting it approved.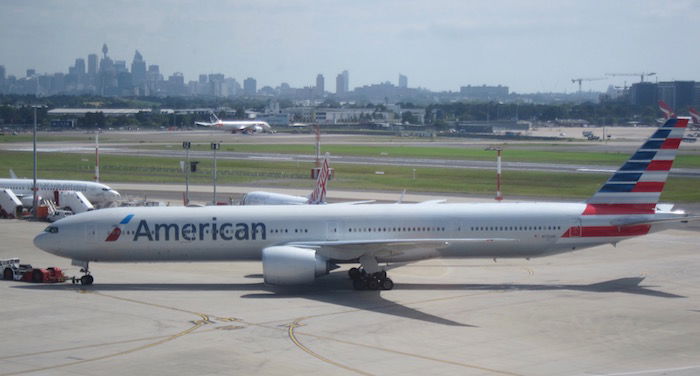 Only time will tell…
(Tip of the hat to Points from the Pacific)