There's no airline in the world as innovative when it comes to their safety videos as Air New Zealand. They're engaging, innovative, and fresh. And I actually think they're brilliant.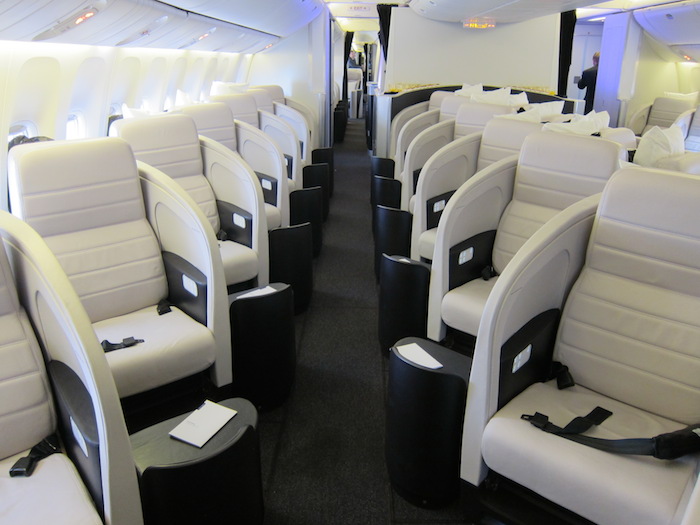 Air New Zealand 777-300ER Business Premier
I know some people argue that safety videos shouldn't be made entertaining, but I disagree. I think the more that airlines engage people with safety videos, the better — and that's a good thing for safety.
Anyway, Air New Zealand has just unveiled their latest safety video, entitled Safety Safari:
Here's how they describe the video:
In Air New Zealand's latest safety video we fly to some of the world's most stunning surf breaks. We partnered with some of the world's top pro surfers, including Gabriel Medina, Mick Fanning, Laird Hamilton and Alana Blanchard, to demonstrate safety onboard our flights.

We venture to Malibu in California, the Gold Coast in Australia, and also the shores of Raglan and Piha right here in New Zealand. To find out more about where your journey with Air New Zealand can take you, visit airnewzealand.com.
While it's no doubt an awesome video compared to what other airlines produce, it's probably my least favorite from Air New Zealand.
Is it as good as their previous Hobbit themed safety video?
Or the safety video before that, featuring Sports Illustrated models?
Or the Betty White safety video before that?
Or the Man vs. Wild safety video before that?
Or The Hobbit safety video before that?
To think these are just the videos in the past two years!
Kudos to Air New Zealand on their consistently awesome videos.
Which Air New Zealand safety video is your favorite?