Ben just posted a listicle of what he calls the "5 Best Airline Lounges in the U.S."
I've (playfully) accused Ben of living in a bit of a bubble before, and I think this post is a prime example of that, because what are the 5 airline lounges he lists?
Qantas First Class Lounge LAX
Virgin Atlantic Clubhouse JFK
Star Alliance First Class Lounge LAX
Lufthansa First Class Lounge JFK
American Express Centurion Lounge DFW
Ahem.
Four of the five airline lounges he lists are available only to travelers flying internationally in premium cabins (and really, in three of the four cases, in First Class specifically), and those four lounges are evenly split between New York's JFK airport and Los Angeles' LAX. None are operated by US airlines.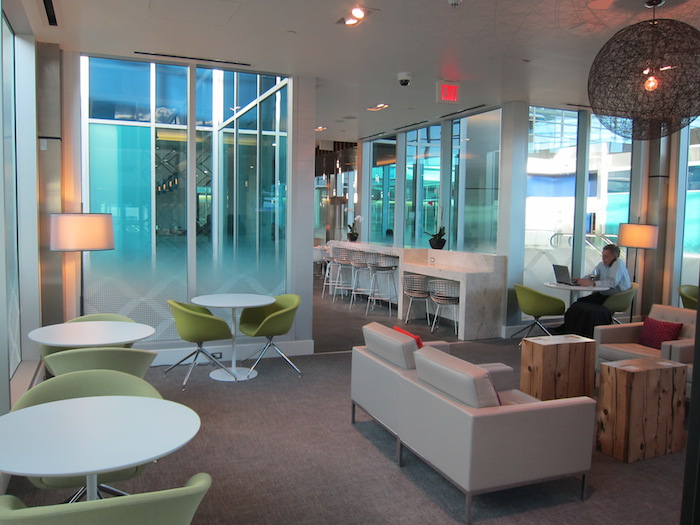 Only one of those lounges — the Centurion Lounge in Dallas — is available to travelers flying domestically.
Semantically speaking in absolute terms, Ben may be correct that those five lounges are the "best" lounges physically located in United States territory. (And in that case, how come Ben didn't include the Emirates lounge at LAX?)
If We're Going To Talk About US Airport Lounges, Let's Talk About US Airport Lounges
Again, unless you're one of the very few passengers regularly booked on Qantas First to Sydney from LAX or in Lufthansa First out of JFK, Ben's post might have raised your eyebrows. To put it bluntly, it's not an especially helpful list.
I haven't traveled through every airport in the country and I haven't sampled nearly as many domestic lounges as Ben has, but I suspect it might be much more useful to discuss the best airline lounges in the US that you can access on a domestic ticket.
Of Course, Centurion Lounges Will Sweep
There's no denying the American Express Centurion Lounge at Dallas-Fort Worth International Airport is bananas amazing for a domestic lounge.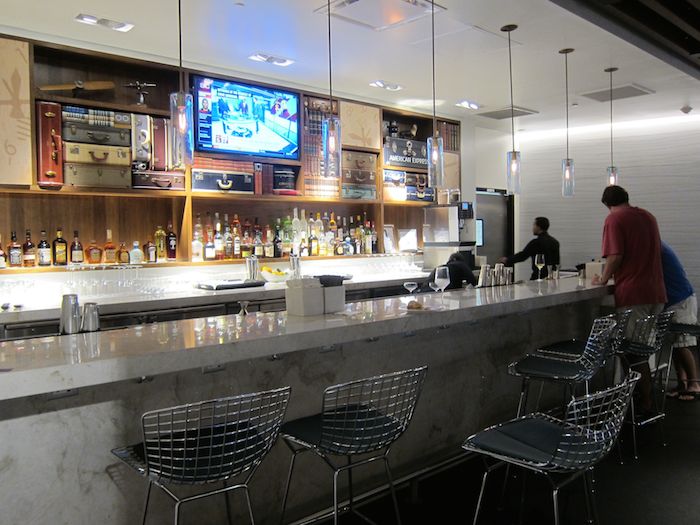 I've also been to the Centurion Lounge in Las Vegas, which, while not as spectacular as the lounge in Dallas, is still phenomenal.
The Centurion Lounges are a real game-changer for U.S. domestic lounges, and they've really upped the ante as to what savvy travelers have come to expect from a lounge experience when they're connecting domestically.
But There Are Still Good Domestic Lounges Out There
When I mentioned my idea of another list to Tiffany, she (correctly) pointed out that the top 5 domestic lounges in the US would be the 5 existing AmEx lounges: Centurion DFW, Centurion LAS, Centurion SFO, Centurion MIA, and Centurion LGA, in more or less that order.
So putting the Centurion Lounges aside, it's worth discussing those domestic lounges, be they airline-run or contract lounges, that do stand out from the pack.
I've been to more than a handful of lounges in the US, ones run by all three carriers. Frankly, I'm unimpressed with the United Clubs at JFK and LAX, and I think while the Admirals Club at LAX is certainly large, and benefits from great views of the tarmac, it's glum and American is stingy with their food and beverage component.
I'm much more familiar with Delta SkyClubs, and while they're often fine (I've spent more time than I care to admit in the SkyClub in Salt Lake, which could stand to be redecorated), there are indeed a few that blow me away.
The Delta SkyClub in Terminal 4 at JFK is impressive. The food and beverage offerings weren't different from other SkyClubs (though, on the whole, SkyClubs have better and more varied catering than Admirals Clubs or United Clubs), but the layout, the shower rooms, and the huge outdoor terrace were really something special.
Similarly, I've been impressed by the SkyClub in Atlanta's (sorry, in Hartsfield-Jackson Atlanta International Airport's) international terminal, which is open to domestic travelers as well, and the SkyClub at LAX has gone through some substantial improvements lately.
I personally love the Virgin America Loft at LAX. I've found the food selection to vary at times, and while the food spread isn't, say, what you'd get at a Centurion Lounge, it's still better than any SkyClub, Admirals Club or United Club. And the fantastic, complimentary cocktails are a huge plus.
What Are Your Top 5 Lounges In The US?
It's wonderful that Ben is able to travel in international first class cabins so often and so regularly that he can compile a list of fabulous foreign-run first class lounges on American soil. It really is. But personally, I can't relate to that list.
It's like if someone asks me, "what's your favorite food?" I could respond "Royal Ossetra caviar served on buckwheat blinis at Petrossian" (though I'd be lying; it's sushi or Neapolitan pizza), but it's not an especially realistic or relatable answer. Same to "what's your favorite drink?" A Manhattan, or a spicy margarita is a relatable answer; Krug is not. 😛
I imagine many of you readers have your own favorite domestic clubs in the US, and I'm eager to hear what you think.
Centurion Lounges aside, what are your favorite domestic lounges in the US, in your opinion?