One thing I think we often take for granted in the US is that very few airports use remote stands. That means airports have enough gates to accommodate all passengers, which you'd think would be common sense long term, but it's not.
Heck, even the new Hamad International Airport in Doha (which Qatar Airways modestly refers to as the "state of the art gateway to the world") uses remote stands. How a brand new airport intended to allow further growth uses remote stands sort of blows my mind.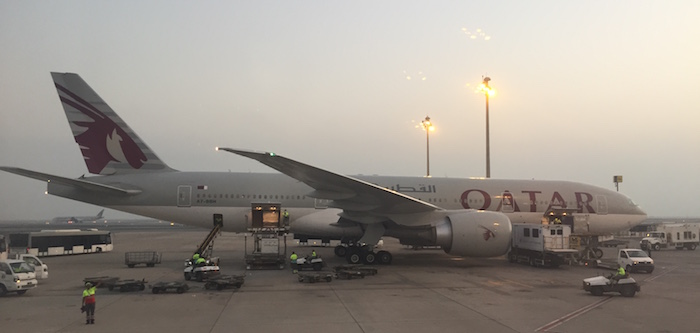 Qatar Airways 777 Doha Airport
Outside the US — in particular in Asia and Europe — that's not the case. Many airports rely almost exclusively on remote stands to load and unload passengers. There aren't many things more unpleasant than being crammed into a bus with dozens upon dozens of people only to be driven around by someone who thinks they're a race car driver.
The only positive thing about remote stands is that they mean you can walk on the tarmac, which leads to some nice plane views, at least!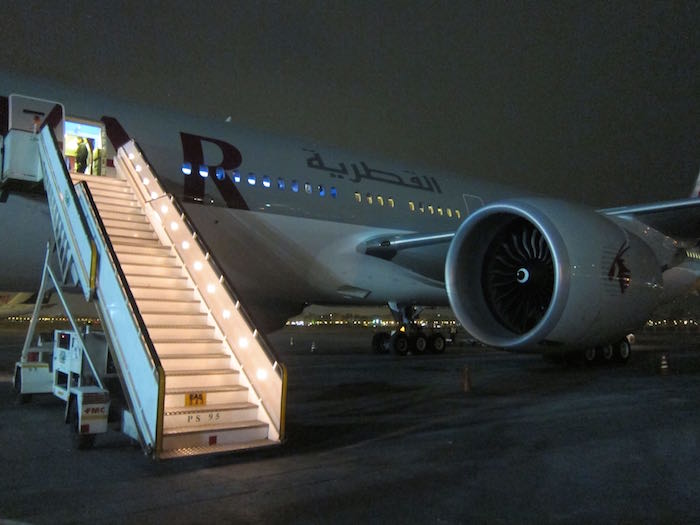 Qatar Airways 777 Cairo Airport
Which brings us to Seattle Tacoma Airport. The airport is perhaps one of the biggest US airport success stories in recent years. Not only has Delta added a ton of flights to Seattle (and it hopes to triple its presence there), but Seattle has also seen a lot of new international growth. Heck, Emirates even flies to Seattle twice a day now, thanks to their partnership with Alaska Airlines.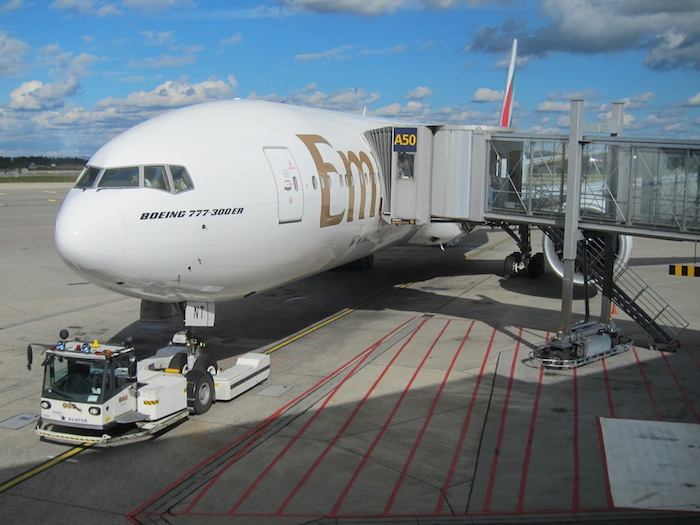 Emirates 777
SeaTac Airport is having a hard time keeping up with the increased demand, so will have to begin to use buses to get passengers to their flights. Via the Puget Sound Business Journal, which quotes the airport's managing director:
"The growth has been so explosive, so fast, that we have not been able to build fast enough to accommodate," he said. "We have to bus people to remote gates next year."

He said he had just emerged from a meeting with airlines, none of which are happy with the prospect of putting their passengers on buses, especially in rainy Seattle.

"It's a very complex thing; we're breaking new ground here — not many U.S. airports do this," he said.
The good news is that this is only a temporary solution:
Reis hastens that this is only a short-term fix, until the port builds eight new gates now finalized, and another 35 more being planned.

"It's nothing we want to do forever," Reis said. "This is a crisis management undertaking."
You've gotta love that the airport's managing director views using remote stands as a "crisis management undertaking!" If only airports outside the US viewed it in the same way.