JetBlue has nicely been expanding their Mint Class product, which is their impressive fully flat business class product available on select Airbus A321 aircraft. JetBlue first offered this product on their flights from New York to Los Angeles and San Francisco, though they're now also expanding it to flights from Boston to Los Angeles and San Francisco.

JetBlue A321 Mint
Chances are you've noticed the effect of Mint Class regardless of whether you've ever flown the product or not. Mint Class has significantly decreased the premium cabin fares in the markets they serve, including for JetBlue's competitors. For example, to this day you can book $599 one-way Mint Class fares on JetBlue's transcon routes.
Not only is that great pricing on JetBlue, but as a result we've seen competitors adopt similar pricing in the market. Those who like buying discounted business class are probably very happy about this, while those booking economy and hoping to upgrade may not be, since it has led to more business class seats being sold, and therefore fewer upgrades.
JetBlue has a total of 16 Mint Class seats on their A321s, spread across five rows — three of the rows have four seats per row, while two of the seats have just two seats per row, with fully enclosed "suites." The pricing is the same for all seats, and assigning them is on a first come first serve basis, meaning the "suites" typically get reserved pretty quickly.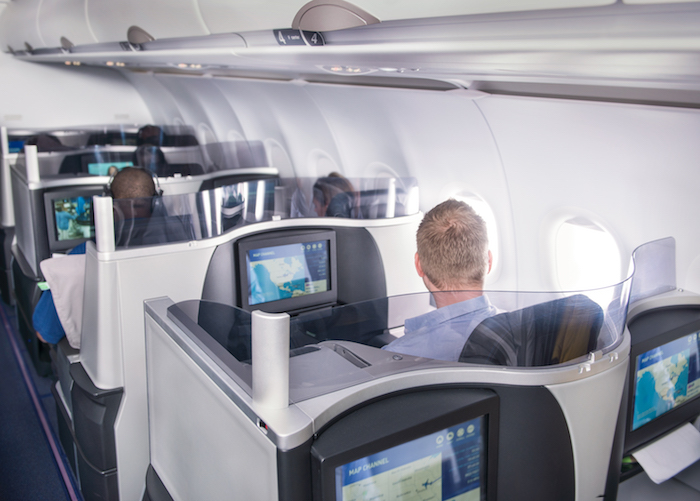 JetBlue has recently announced their newest route to get Mint Class service, which is Los Angeles to Fort Lauderdale. This route is especially interesting given that it's clearly a competitive move against Virgin America, since they fly nonstop in that market. JetBlue and Virgin America have been competing fiercely, and this is the latest competitive move in that battle.
JetBlue will launch  Mint Class between Los Angeles and Fort Lauderdale as of March 20, 2017, with the following schedule:
B6 701 Fort Lauderdale to Los Angeles departing 9:00AM arriving 11:55AM
B6 700 Los Angeles to Fort Lauderdale departing 1:15PM arriving 9:05PM
Then as of April 20, 2017, JetBlue will introduce a second daily flight in the market with Mint Class, with the following schedule:
B6 101 Fort Lauderdale to Los Angeles departing 5:04PM arriving 8:00PM
B6 100 Los Angeles to Fort Lauderdale departing 10:55PM arriving 6:45AM (+1 day)
Perhaps what's most impressive is JetBlue's pricing in the market. I figured they'd start with similar $599 one-way fares, but they're doing much better than that. Mint Class fares start at $399 one-way between Fort Lauderdale and Los Angeles.
That seems to be the pricing on Tuesdays and Wednesdays, while pricing on other days starts at $449-$499:
As a point of comparison, Virgin America also operates the route nonstop, and offers an inferior product, as they don't have fully flat beds. Virgin America's pricing starts at $849 one-way:
It's going to be very interesting to see how Virgin America responds to the introduction of Mint Class between Fort Lauderdale and Los Angeles. They'll have a hard time getting away with charging about double as much as JetBlue does, when JetBlue has a far superior product.
Lastly, for those of you interested in redeeming JetBlue TrueBlue points on this new flight, pricing for the dates with $399 fares is 29,800 TrueBlue points. That's getting you just ~1.3 cents per point. That's not an especially good use of points, given that you can get ~1.6 cents of value per JetBlue point for many economy redemptions.
Bottom line
It's great to see JetBlue's incredible Mint Class product expand. Nick reviewed Mint Class on the blog a while back. While I haven't yet flown it, I'll be taking my first Mint Class flight next month, which I'm quite excited about.
Kudos to JetBlue for pushing down premium cabin pricing in many markets. This one is especially interesting, because it's clearly targeted at Virgin America.
(Tip of the hat to Wandering Aramean)