In the interest of full disclosure, OMAAT earns a referral bonus for anyone that's approved through some of the below links. The information and associated card details on this page for the The Platinum Card from American Express, and Amex EveryDay® Credit Card cards have been collected independently by OMAAT and has not been reviewed or provided by the card issuer. These are the best publicly available offers (terms apply) that we have found for each product or service. Opinions expressed here are the author's alone, not those of the bank, credit card issuer, airline, hotel chain, or product manufacturer/service provider, and have not been reviewed, approved or otherwise endorsed by any of these entities. Please check out our advertiser policy for further details about our partners, and thanks for your support!
Reader Rich asked the following on a post I wrote in July, entitled "Which Credit Cards Do I Use For Each Bonus Category?"
I am slightly confused on Citi Premier℠ Card and Citi Prestige® Card. On x3 category, Prestige offers hotel and airfare, but Premier offers "Travel". Is it safe to assume that Premier's "Travel" x3 categories covers the Prestige x3 categories? So if I book on AA or on Hyatt website, I should be indifferent on using Premier or Prestige card, right? Thank you!!!
This raises an interesting general question — why is it that high annual fee credit cards often have less rewarding bonus categories than lower annual fee credit cards?
The Premier has better categories than the Prestige
Rich is indeed correct in pointing out that the Premier has better bonus categories than the Prestige.
Specifically, the Premier ($95 annual fee, waived the first year) has the following bonus categories:
3x points on travel
3x points on gas
2x points on dining out and entertainment
1x point on all other purchases
Meanwhile the Prestige ($450 annual fee, not waived the first year) has the following bonus categories:
3x points on air travel and hotels
2x points on dining out and entertainment
1x point for all other purchases
As you can see, the major difference here is that the Prestige only offers triple points on air travel and hotels, while the Premier offers triple points on all travel purchases and gas.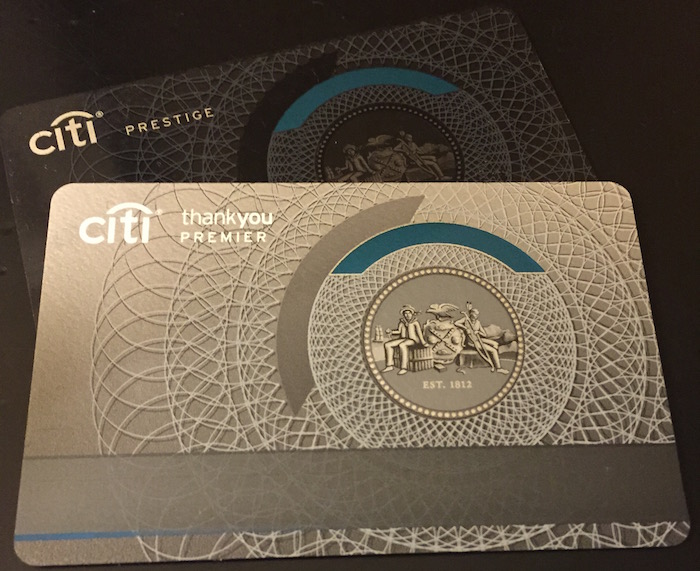 For what it's worth, here's how the Premier defines "travel:"
airlines, hotels, car rental agencies, travel agencies, gas stations, commuter transportation, taxi/limousines, passenger railways, cruise lines, bridge and road tolls, parking lots/garages, campgrounds and trailer parks, time shares, bus lines, motor home/RV Rental and boat rentals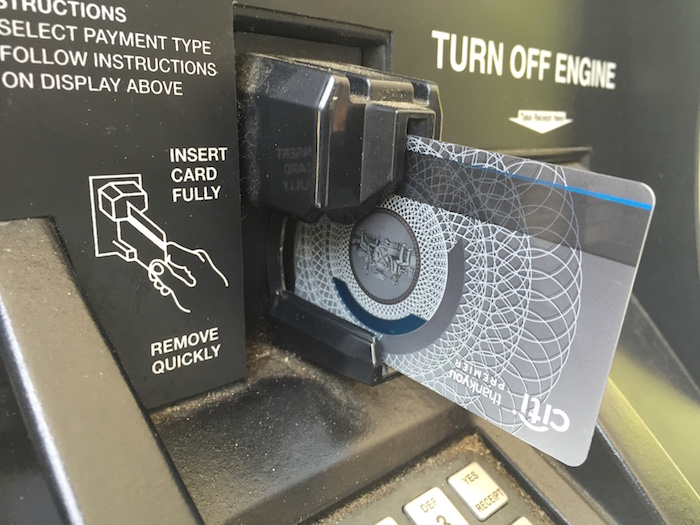 It's not just Citi Cards…
It's not just Citi where a higher annual fee card has less lucrative spend categories than lower annual fee cards.
The Platinum Card® from American Express with a $550 annual fee (Rates & Fees), offers an all around lower points return than The Amex EveryDay® Credit Card, which has no annual fee.
It's similar for Chase as well.
What's the explanation?
The logical question is "why?" If you're paying a higher annual fee, shouldn't that translate into a higher return on everyday spend? In practice the answer is no, and I think it comes down to two reasons. And both of them involve that card issuers going after different consumers with different cards.
Do "premium" customers care less about points?
Back in the day, InterContinenetal awarded a flat number of points through their Ambassador program, regardless of your status. So whether you stayed one night in a standard room at an airport InterContinental or a month in a presidential suite at one of their flagship properties, you were awarded the same number of points.
Why? Because InterContinental was convinced that "their" customers didn't care as much about earning points as they did about on-property hotel recognition.
For what it's worth, they've actually changed this policy since, so I guess they evolved on that stance.
But I do think that card issuers fundamentally believe that certain consumers care more about points, while others care more about benefits and the prestige of carrying a card (no pun intended).
Premium cards offer huge benefits
Let's be clear here, some premium cards offer huge perks. For example, the Citi Prestige® Card might have a $450 annual fee, but it offers the following:
Yes, you're paying $450 for the privilege of having the card, but some of those benefits are expensive for Citi to deliver on. Presumably that $250 airline credit is more or less costing Citi that amount as well, so if you subtract that from the annual fee, you're left with a $200 fee.
On top of that they're paying some non-unsubstantial amount for Admirals Club access, Priority Pass memberships, the fourth night free hotel benefit, etc.
Meanwhile the Citi Premier℠ Card is fantastic as well, but precisely because of how rewarding it is for everyday spend. People apply for it because of the great return they'll get on everyday spend, the waived foreign transaction fees, etc.
Bottom line
The reason card issuers have different types of cards is because they're marketing to different consumers. Even though some cards might have higher annual fees, there are typically benefits associated with them which are also costing the issuer a good amount.
On the Premier card a bigger portion of the card's budget is going towards delivering lucrative bonus categories, while the the Prestige is somewhat more focused on benefits. Personally I have them both for exactly this reason — I find there to be tons of value in what each card offers.
The following links will direct you to the rates and fees for mentioned American Express Cards. These include: The Platinum Card® from American Express (Rates & Fees).