In the interest of full disclosure, OMAAT earns a referral bonus for anyone that's approved through some of the below links. The information and associated card details on this page for the Marriott Bonvoy Boundless® Credit Card card has been collected independently by OMAAT and has not been reviewed or provided by the card issuer. These are the best publicly available offers (terms apply) that we have found for each product or service. Opinions expressed here are the author's alone, not those of the bank, credit card issuer, airline, hotel chain, or product manufacturer/service provider, and have not been reviewed, approved or otherwise endorsed by any of these entities. Please check out
our advertiser policy
for further details about our partners, and thanks for your support!
We frequently discuss how different credit cards can best be leveraged in a given situation, but sometimes it can still be difficult to pinpoint exactly which cards make sense for you. Reader Matt H. posed this question last week on the Ask Lucky forum:
I am sure this has been asked in a previous question, but I am having a problem finding exactly what I am looking for. I carry the following cards: Delta Reserve Amex, Delta Platinum and a Marriott Reward Visa Signature. I tend to just use my Delta Reserve for everything and the Delta Platinum and Marriott Visa for minor things. I am sure I am not getting the most benefit with how I am using them today and so I guess I am looking for maybe an 'optimal' way to use these cards. I really don't want to get rid of any of them, but an open to considering it. Also, I travel to Europe A LOT for work and would love to get a chip and pin card. I really have problems in places like Amsterdam paying for train tickets at kiosks and POS terminals at shops and such when it calls for a chip/pin card. Any suggestions for that, as well, would be appreciated. Thanks!!
We'll get into the Chip + PIN and train kiosk question in a future post, because that has several components beyond just getting the most benefit from a certain card. To really come up with the best card strategy here we need a few more details on Matt's travel goals, and how he anticipates using the miles:
Hey, Tiffany. I guess my travel goals would be to maximize airline points first and foremost and then hotel points second. Currently, I almost exclusively fly Delta and stay at Marriott properties mainly because I have status with both of those. I am Diamond on Delta and a Platinum on Marriott. As I get older and have more time to travel, I am looking to be able to travel around the world in Business and First Class, when possible. Let me know if you have more questions or need more clarification. I am not opposed to getting other cards, I guess I am looking for the best way to maximize airline and hotel points. Thanks!!
If the goal is to maximize earnings, there are a lot of points being left on the table with the current strategy, so let's dig in a bit.
Current points earning
With the cards Matt is currently holding, he's pretty limited on the types of points he can earn, and in the categories he can earn them with. Pooling all three cards together, the potential earning rates are as follows:
While those are decent returns on areas with significant spending — it sounds like Matt is booking much of his own work travel — there are a lot of missing categories.
Nothing in his wallet gives him bonus points on general travel, including rental cars and trains, or flights and hotels beyond his preferred brands. He's also earning 1 point per $1 on categories that can have lucrative bonuses, like dining, fuel, groceries, phone bills, and more.
I tend to think that if you're not earning 2x points for each dollar you spend, you might be better off switching to a cash-back style card. so let's look at what we could do to optimize points accrual.
Potential points earning
Right off the bat, there are a few things that jump out to me.
Airfare
For his airfare purchases, Matt would be far better off switching his spend to The Platinum Card® from American Express. Rather than earning 3x SkyMiles on his Delta flights, he could be earning 5x Membership Rewards points for those same purchases, and could still transfer those points to Delta.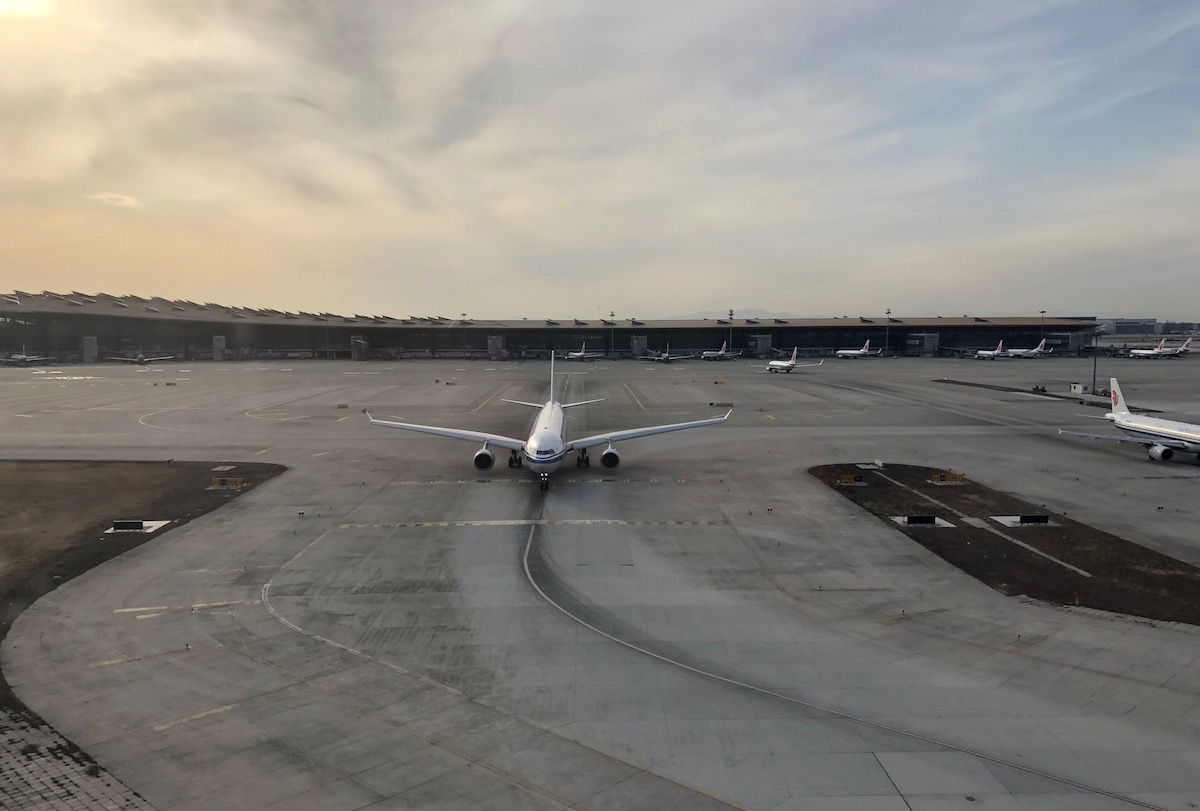 Earning bonus points on all carriers can be better than being limited to your home airline
Even better, the 5x points earning isn't limited to a particular airline — on the occasions where Matt has to book away from Delta, he'd still be earning 5x points for each dollar spent directly with airlines, so could effectively earn 5x SkyMiles no matter which airline he's flying, rather than the 1x he's currently earning.
So if he's currently spending ~$10k per year on Delta flights, he could go from earning 30,000 SkyMiles to 50,000 Membership Rewards points. The Amex Platinum also provides SkyClub access, along with a slew of other benefits, so this one seems like a no-brainer to me.
Other travel
Right now, Matt is only earning bonus points with purchases made specifically with Delta and Marriott. That's better than no points at all, of course, but isn't quite "maximizing" the way we like to do at One Mile at a Time.
Depending on how much "other travel" Matt has, he might want to look at a card that gives broader bonuses across the travel category. The Chase Sapphire Reserve® and Chase Sapphire Preferred® Card offer 3x points and 2x points towards travel, respectively, and include the following as "travel" purchases:
Merchants in the travel category include airlines, hotels, motels, timeshares, car rental agencies, cruise lines, travel agencies, discount travel sites, campgrounds and operators of passenger trains, buses, taxis, limousines, ferries, toll bridges and highways, and parking lots and garages. Uber and Lyft count too.
Beyond that, both cards offer multiple points towards dining as well. I think it's safe to assume that most people who are traveling internationally for work are spending a fair amount on restaurants, so earning 3x points with the Chase Sapphire Reserve® or 3x points with the Chase Sapphire Preferred® Card could add up quite quickly.
The Chase Sapphire Reserve® has the greater earning power, but since The Platinum Card® from American Express already has a high annual fee of $695 (Rates & Fees) (and I think that card makes the most sense for Matt of these two luxury cards), the Chase Sapphire Preferred® Card is a good alternative.
Other expenses
To give the best recommendation here, we'd need to know more about Matt's spending patterns, but let's assume about $30,000 per year in non-travel-related expenses. Right now, he's only earning (at best) 30,000 points here, but could be doing much better.
If he eats out frequently, a card with bonus points on grocery purchases probably isn't going to be worth his time, whereas those bonus points on dining will skyrocket his points balances. Similarly, if he's like me and drives fewer than 5,000 miles a year, bonus points on fuel aren't terribly useful.
But if he has large telecom bills, the Ink Business Cash® Credit Card would be a good option, with 5x on internet, cable and phone services & office supply purchases. If he spends $200 a month on internet, cable, and phone that's potentially 12,000 points, versus the 2,400 he's earning currently.
The Ink Cash could also cover his fuel and restaurant purchases, with 2x points in those categories.
If there aren't significant expenditures in a particular bonus category, then I'd pick up a card that is great for everyday spend — ideally one that earns either Membership Rewards points or Ultimate Rewards points, to pair with whichever luxury card he chooses. He could easily earn twice as many points on his every day purchases as he is currently.
And they all add up.
Consider the benefits of the current card portfolio
For the most part, the main reason to hold a co-branded airline credit card is for the benefits the card offers when flying that carrier. As we discussed above, other cards often offer a better return on spend, and more flexible points currencies.
But those benefits still have a tangible value, and it's worth considering whether or not to keep them.
This card and the Delta SkyMiles® Reserve Business American Express Card have a couple of compelling benefits that might be valuable to Delta flyers:
Complimentary access to Delta Sky Club® and a discounted rate of $50 per guest for up to two guests when flying on Delta
The ability to earn up to 60,000 Medallion®Qualification Miles (MQMs) each calendar year based on your spending — you earn in increments of 15,000 bonus MQMs after spending $30,000, $60,000, $90,000 and $120,000
A companion certificate that is valid for a ticket in Domestic First Class, Delta Comfort+® or the Main Cabin
With spend on the Reserve cards you can earn a Medallion Qualifying Dollars waiver, but now that Diamond Medallion waivers require $250,000 in co-branded card spend, that's less useful for most people.
So whether or not it makes sense to keep this card comes down to the value being found in the companion certificate, and whether or not Matt needs the additional MQMs from reaching those spend thresholds.
Like the Delta Reserve products, both this card and the Delta SkyMiles® Platinum Business American Express Card from American Express have some specific benefits for Delta flyers:
The ability to earn up to 20,000 Medallion®Qualification Miles (MQMs) each calendar year based on your spending — though you have to spend $50k on the card to get the full 20,000 MQMs (10k MQM after $25k in spend and a further 10k MQM after $50 in spend)
Unless Matt is earning the majority of his MQMs through his credit card spending (which is theoretically possible, but sounds unlikely in this case), I'm not sure it makes sense to keep both of these cards.
Personally, I would probably keep the Delta SkyMiles® Platinum American Express Card and replace the Delta Reserve with The Platinum Card® from American Express.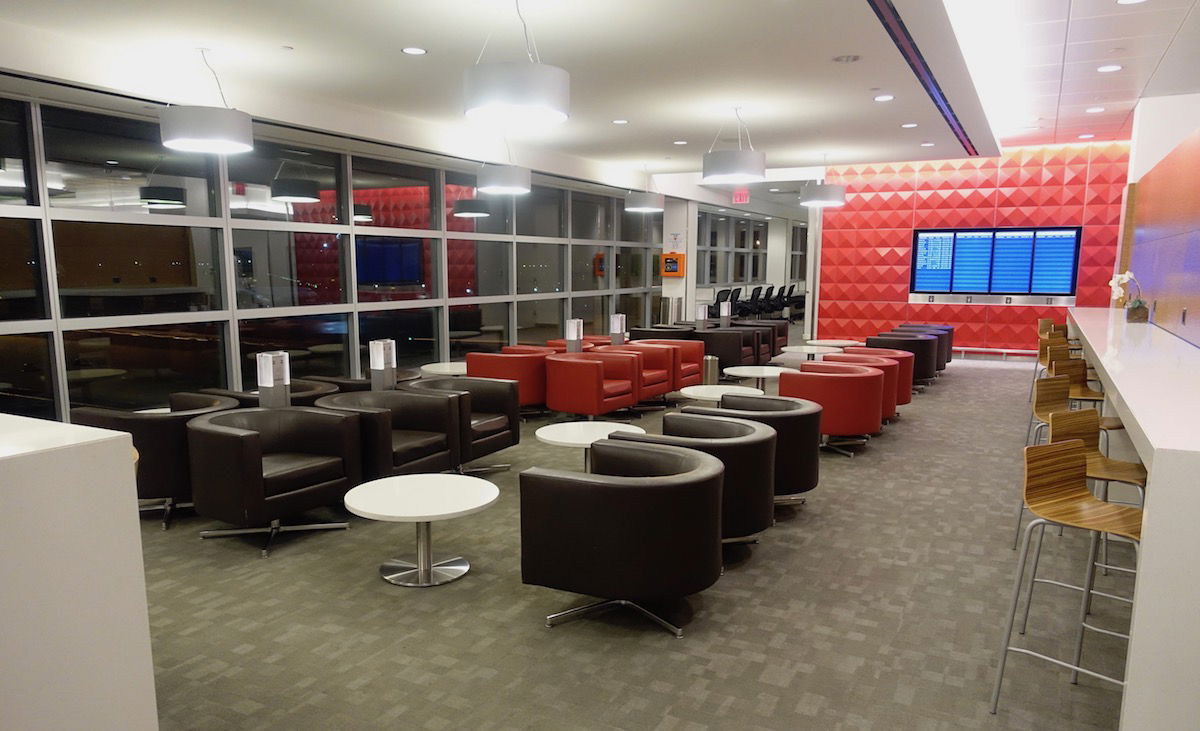 The Platinum Card® from American Express provides Delta SkyClub access
This card now offers 6x points on Marriott hotel spend, which if you use Ben's values, gives you a return of 4.8%.
That's a fine return on Marriott stays, though Matt could do a bit better by switching his hotel spend to the Chase Sapphire Reserve® or the Ink Business Preferred® Credit Card.
Either would give him an effective 5.1% return on hotel stays, and would also allow him to diversify his points. He could still transfer those Ultimate Rewards points to Marriott if he wanted, but would also have the option to use those points with a variety of other partners:
| Airline Partners | Hotel Partners |
| --- | --- |
| Aer Lingus AerClub | IHG One Rewards |
| Air Canada Aeroplan | Marriott Bonvoy |
| Air France-KLM Flying Blue | World of Hyatt |
| British Airways Executive Club | |
| Emirates Skywards | |
| Iberia Plus | |
| JetBlue TrueBlue | |
| Singapore Airlines KrisFlyer | |
| Southwest Rapid Rewards | |
| United MileagePlus | |
| Virgin Atlantic Flying Club | |
Chase Ultimate Rewards transfer partners
If he's not eligible for a small business credit card, or doesn't want to add another high-annual fee card, the Chase Sapphire Preferred® Card is worth considering. This card offers 2x points on hotels rather than 3x, so it's a lesser return at ~3.4%, but you still get the benefits of diversifying your points with a much more flexible currency.
But continuing to use the Marriott card at Marriott properties isn't a bad choice, particularly if he's earning more in other categories.
Bottom line
It's smart to evaluate your travel patterns and goals every so often, just to make sure your earning habits align with how you ultimately want to use your points. Changing up your credit cards can be an integral part of that.
In this case, there are at least 50,000 points per year being left on the table — and that's assuming pretty average spending, and not factoring in any potential welcome bonuses from the new cards. Once you factor those in, there's an additional 160,000+ points that Matt could be earning this year (depending on the cards he chooses), just from mixing up his credit card portfolio.
Which cards would you choose in this situation?
The following links will direct you to the rates and fees for mentioned American Express Cards. These include: The Platinum Card® from American Express (Rates & Fees).