If you're anything like me, you probably applied for a US Airways Mastercard shortly before it was discontinued. It was a "use it or lose it" opportunity, given that the card would be converted into the AAdvantage Aviator Mastercard, at which point Barclaycard couldn't accept new members anymore (since Citi will be issuing new co-brand credit cards for American going forward).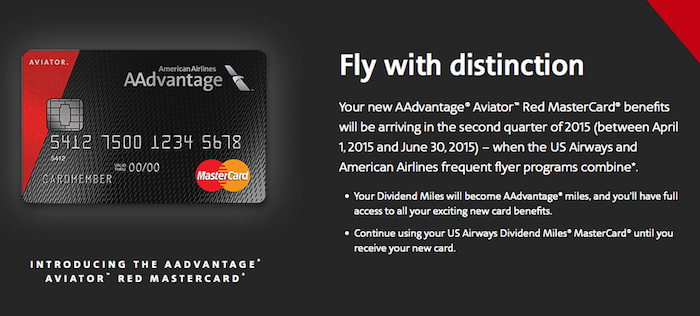 So I applied for the US Airways Mastercard in mid-March. In the past the sign-up bonus would post as soon as the first statement closed, assuming you made the required purchase in order to activate the bonus.
That being said, there has been a delay with these bonuses posting, due to the integration between AAdvantage and Dividend Miles, which happened in late March. Basically I had attached my "old" Dividend Miles number to the application, however my AAdvantage and Dividend Miles numbers had already been linked. Therefore there does seem to be a bit of a delay.
I don't seem to be alone in this, since I've received a countless number of messages from people the past couple of weeks asking when those bonuses would post. For what it's worth, my 50,000 mile bonus finally posted yesterday, and was back-dated to 05/11.
If your US Airways Mastercard sign-up bonus from shortly before the integration hasn't yet posted, I'd recommend being patient. It's just taking longer than usual to post, presumably due to the integration.
Did anyone else apply for the US Airways Mastercard shortly before it was discontinued, and if so, has your sign-up bonus already posted?