Boy, it has been an exciting week here at OMAAT, to say the least. I'm still processing everything and will have more thoughts on things in an upcoming post with my overall feelings, but in the meantime, media from all over the world are sending people here… so, welcome!
To long time readers, I apologize for the somewhat lack of "regular" content at the moment, but things will get back to normal shortly. I've pinned this post to the top, but you can scroll down to find new content as it's posted.
In the meantime, I wanted to welcome new readers and give them a good place to start. With that in mind:
Travel isn't free
If you've come here from one of the rather sensationalist headlines, I'm afraid you're about to be a bit disappointed. I'm actually not sure where the headline came from that I apparently travel constantly for "free." Travel costs money. Period. And as someone who lives in hotels full time and flies 400,000+ miles per year, I can assure you it actually costs me a lot of money.
However, there are so many opportunities to enjoy truly amazing experiences while spending significantly less than you might think. I've reviewed hundreds of flights and hotel stays on this blog, and in the introduction post to each trip report I provide an exact breakdown of how many miles each award ticket costs.
My hope is that by having an example of how relatively few miles are required for this kind of travel that you'll be inspired to travel more often, and more comfortably. The fact is that there's tons of value to be had from getting into the miles & points world, even though travel still won't ever be "free."
Put another way, I guess my hope is that you can fly this: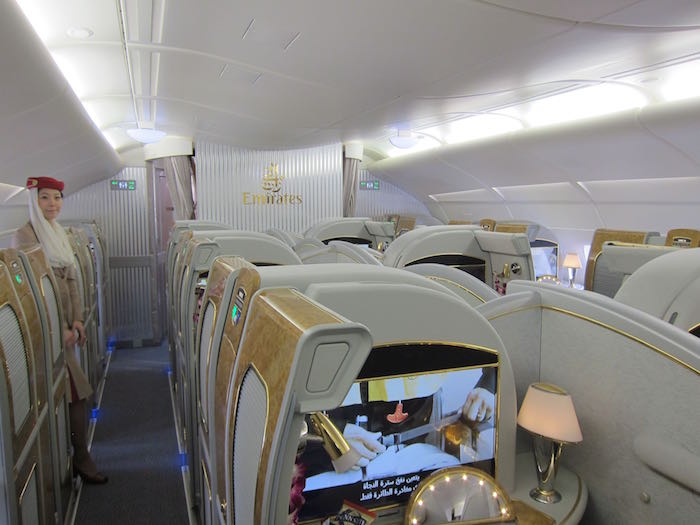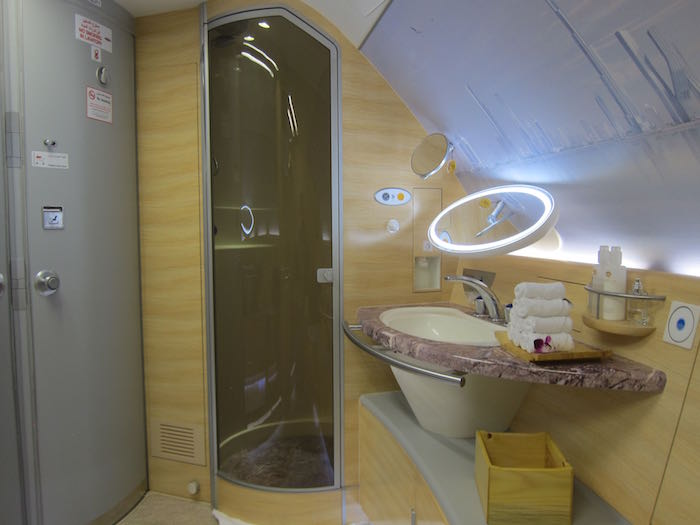 For less than the cost of this: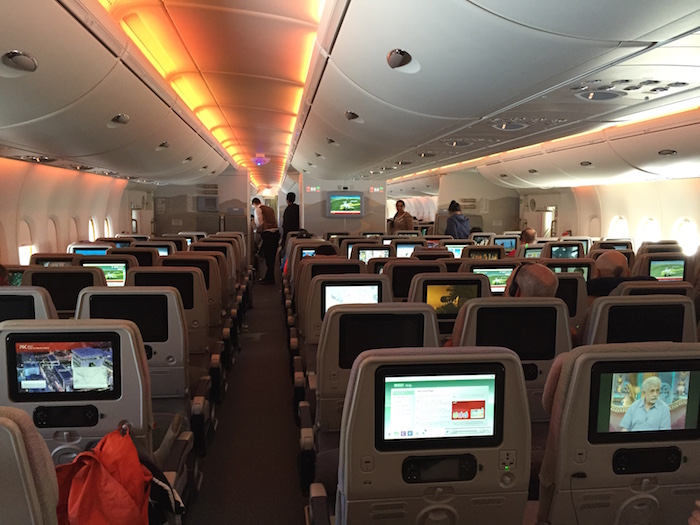 So where do I earn all my miles?
Like most savvy mileage nuts, I earn through a combination of credit card bonuses, flying, strategically purchasing miles, and taking advantage of every promotion out there.
I earn well over a million miles a year, which I don't think is really unattainable for most. All of the techniques I use are within the terms and conditions of the various programs — it's about knowing the rules, not breaking them.
I probably fly about 200,000 miles per year on American, and as an Executive Platinum member I get a 100% bonus on miles, so that's 400,000 miles right there. Living in hotels has also given me the opportunity to rack up points on hotel spend, which has made that practice more sustainable.
I pick up 2-3 cards every three months or so, so I'm constantly on the look out for the best sign-up bonuses. I earn upwards of 500,000 points each year from credit card sign-ups alone, so taking advantage of the best offers is key for me.
And then I try to maximize miles on everyday spend, which can add up to another couple of hundred thousand miles per year if done properly.
Lastly, I strategically purchase miles when it's a good value. If you're outside the US or can't otherwise take advantage of credit card options, buying miles rather than buying tickets is one of the best ways to upgrade your travel. If done properly, you can travel in premium cabins for less than you'd otherwise pay for economy.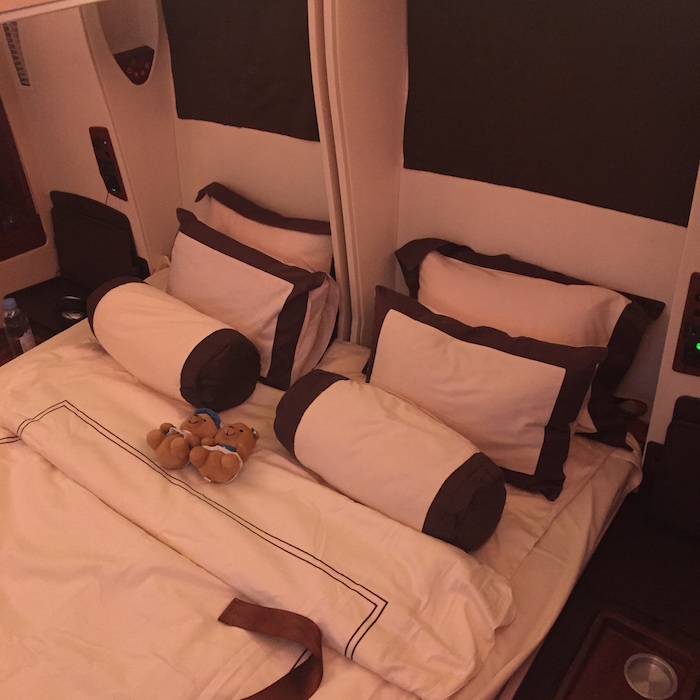 Getting started in the game
If you're new to miles and points, you'll want to check out the Beginner's Guide. It's a long read, and you'll have questions. That's okay — there's a lot to learn.
Beyond that, I regularly compile tutorials on how to earn and redeem miles, how to negotiate frequent flyer programs, and more. Make sure to check out the Tips & Tutorials section for an overview.
If you want to see what all these miles and points get you, check out my Trip Report Index to see my reviews of hotels and airlines around the world. If there's a first class cabin you've always wanted to try, or a hotel you've always wanted to visit, there may be a way of getting there on points, so browse or linger in the trip reports and start dreaming of your next trip.
If you have a travel-related question that you can't find an answer to otherwise, check out the Ask Lucky page, and between myself, my contributors, and fellow mileage nuts, we'll do our best to answer!
If you need more help than that, you might want to check out my consulting service, PointsPros.
What you'll find on OMAAT
The core of what I write about is miles and points. Everything from how to earn them, to how best to use them, to the fluctuations in the travel industry that influence loyalty programs. I'm also a serious aviation geek, so you'll see announcements of new routes, products, reconfigurations, and so forth.
Essentially, if it's even remotely related to travel, either myself or one of my contributors will likely cover it here.
My colleagues
Speaking of the other writers on this site, one of the amazing things about this hobby is how many fun people I've met along the way, and the friendships I've developed over the years. Some of these folks contribute here on the blog as well, and add an interesting contrast to my travel and perspectives. You'll see regular posts from Nick, Travis, and Tiffany, along with occasional posts from some of my other friends.
I should probably note that I'm not looking to add more contributors at this time — I appreciate the offers, but life is a little weird/crazy right now.
The comments
One of the things I am most proud of is how much knowledge is shared in the comments here on the blog. People are helpful and kind, which is pretty exceptional for the internet, so I'd like to keep that trend going.
To my regular readers
Thank you thank you thank you thank you thank you THANK YOU!
I've been writing this blog for over seven years, which is incredible to me on so many levels.
For starters, I didn't know a thing about internet technology, or blogging for that matter. I wasn't (and still am not) a great writer. But I was crazy passionate about miles, points, and travel, so it seemed worth trying.
I didn't expect to make it a month.
I certainly didn't expect it to be something I did well at, much less something I could do full-time.
So thank you, because this absolutely wouldn't be happening without you. I'm insanely grateful for your readership, and the interactions we have here on the blog each day. Thanks for welcoming the influx of new visitors, and I promise we'll be back to Hello Kitty planes and geeking out over amenity kits soon. 😉