As I explained last week, tomorrow is a huge day for United, as they're transforming their premium cabin product. United Polaris will be available on all longhaul flights starting tomorrow, Thursday, December 1, 2016.
The announcement of this new product first came in June, when United said they were completely revamping their business class experience. United will eventually have a new seat as well, which will debut on the 777-300ER in the coming months. However, in the meantime it's simply the soft product that's being enhanced, as the seats (obviously) won't be updated overnight.
United is also opening several Polaris Lounges around the world, the first of which opens tomorrow at Chicago O'Hare. Passengers traveling in longhaul first or business class can use the new United Polaris Lounge starting tomorrow.
Per a press release today, here's what United is saying about their new Polaris Lounges:
United will also open an exclusive portfolio of United Polaris business class lounges in nine locations around the world – the only lounge of its kind offered by a U.S. airline to business class customers – that will feature custom-designed chairs, private daybeds, spa-like showers, bespoke art installations by artist Wolfgang Buttress, and chef-inspired hot meals served in a boutique restaurant setting so customers can refresh and dine before boarding their planes. Premium sparkling wines and spirits, refreshing snacks and bottled water will also be offered.

The first United Polaris lounge opens at Chicago O'Hare International Airport near Gate C18 and lounges in eight other locations – Los Angeles, San Francisco, Houston, New York/Newark, Washington Dulles, Tokyo Narita, Hong Kong and London Heathrow – will follow.
United has also shared some pictures of the new lounge, which looks very stylish, as an international premium cabin lounge should. At first glance it's certainly the best looking lounge I've ever seen for a US airline.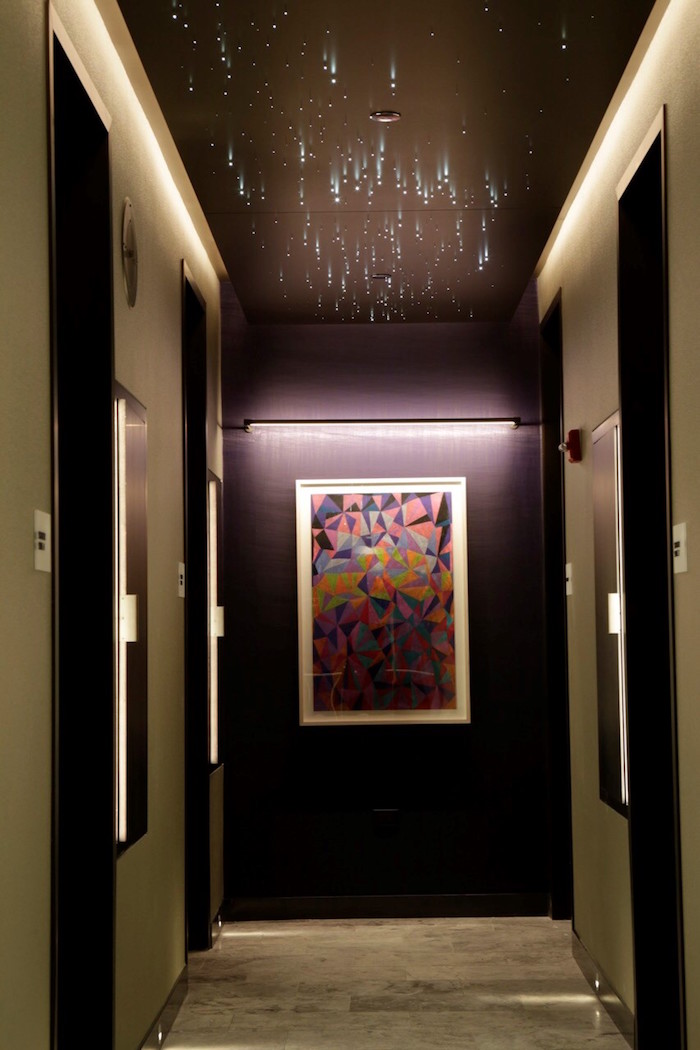 Overall this looks great. It seems like the dining will primarily be buffet style, so I suspect it may be slightly better than what you'll find in an Amex Centurion Lounge.
However, some of the other amenities look great, like day beds, great shower rooms, and if I'm seeing things correctly, a real espresso machine.
I'm excited to experience the new soft product, though it's unfortunate that it'll be several years before United's hard product is updated throughout their fleet. United continues to have eight seats per row in business class on their legacy United 777s, which is a tight fit.
I'm now trying to decide if I should plan a longhaul flight on United in the coming days to experience the new product. Hmmm…
What do you make of the new United Polaris Lounge in Chicago, and the product overall? Do you think it'll actually be a reinvention of the current product?